Best time to visit Cyprus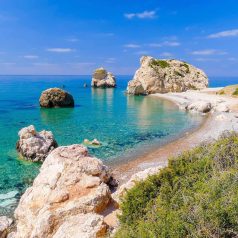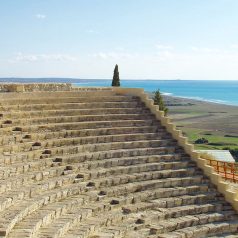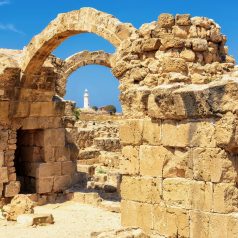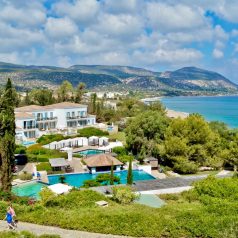 By Nina Clapperton
Cyprus is the third largest Mediterranean island (after Sicily and Sardinia). It's also one of the most southerly, resulting in very hot summers and mild winters.
It is comprised of the Turkish-controlled north and the Greek south – the south is generally referred to as Cyprus and the north known as North Cyprus. Cyprus has used the Euro since joining the EU in 2003. North Cyprus uses the Turkish Lira.
Summer (mid-May to mid-October)
Though tourists visit Cyprus all year, summer is a popular time to visit the beach resorts with temperatures rising up to 38ºC in July and August. There is minimal rain and close to 12 hours of sun per day. The water temperature is 22-27ºC, perfect for a cooling dip. Or rent a villa with private pool.
Inland, there is less breeze and more humidity. For example, in the capital Nicosia, "there is no breeze in summer and it can be 10 degrees hotter than on the coast. Temperatures have been known to reach 54ºC," says Angela Richardson, manager of the Sunvil office in Cyprus.
September is still warm enough to swim and enjoy watersports, but cool enough for sightseeing. This is Sunvil's busiest month of the year for tours.
Autumn (mid-October to November)
Cyprus has a short autumn. Early October is still very warm. By mid-October the days and nights begin to grow cooler. It is still warm enough to swim in the sea, even in November, as the water remains about 22ºC. However, this is the perfect time to explore the island's castles, churches and Roman mosaics.
Winter (December to February)
Winters in Cyprus are mild – the island gets about the same amount of sun as London does in May. January is the coolest month on the island, with temperatures dropping to as low as 5-10ºC on the coasts. However, winter is soon over. By late February, sea temperatures are close to 22ºC again. The temperature on the coast jumps to 15-17ºC. And the almond trees are in bloom.
Spring (March to mid-May)
Spring in Cyprus is short and sweet, lasting only a couple of months. There is a chance of a few showers but lots of wild flowers to enjoy. March is a great month for walking before the summer heat returns. The weather gets very warm in April and May, though nights remain cool.
Troodos Mountains
The Troodos Mountains stretch down the western coast of Cyprus, with the highest peak of Mount Olympus at 1,952m. In winter, the temperature dips below zero and there's enough snow to support four ski slopes, though the season is short.
In summer, the mountains offer a cool respite from the rest of the island with highs of 27ºC.
>> See our tips for the best villas in Cyprus. and ideas for exploring Hidden Cyprus. If you're travelling with kids, check out this selection of family holiday ideas.
Public holidays in Cyprus
Many businesses close for public holidays. However, tourist services are likely to continue without interruption.
1 January – New Year's Day
6 January – Epiphany
25 March – Greek National Day
1 April – National Anniversary Day
1 May – Labour Day
15 August – Assumption of the Virgin Mary (Some businesses close for 2 weeks)
1 October – Cyprus Independence Day
28 October – Greek National Anniversary Day
24 – 26 December – Christmas
Easter celebrations are based on the Greek Orthodox calendar
Festivals
Carnival celebrations: Leading up to Lent
Limassol wine festival: August – September
Pafos Aphrodite: September
Kypria International Festival: September – October
Last updated: 9 December 2020