Best time to visit Bangkok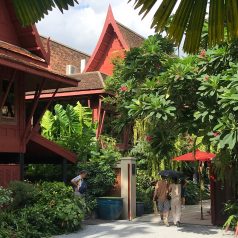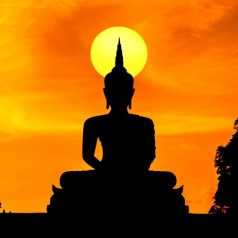 By Nina Clapperton
The Thai capital, Bangkok, is the hottest city on the planet based on consistent year-round high average temperatures, according to World Meteorological Society.
"Bangkok is an all-night, all-action city and fun to visit at any time of year," says Sam Clark, co-founder and MD of Experience Travel Group. He also warns that the pollution "can be quite intense" year round.
Bangkok has a tropical savannah climate, which gives it its hot, rainy and cool seasons. Though the city has these distinct seasons, temperatures vary minimally all year; it is always warm.
Hot season (March – May)
The hot season features temperatures averaging 30-38ºC. The highest temperatures are reached in April, during which the city regularly tops 40ºC.
There is high humidity during this time of year and a few summer storms. The hot season averages three days of rain per month and over 250 hours of monthly sunshine.
Rainy season (June – October)
The rainy season, also called the "low season," is named for the rain that comes at this time. However, most days are cloudy with light afternoon showers for about 30 minutes. The larger downpours and flooding occur in August and September. Bangkok receives an average 250-400mm of rain per month during this season, with the highest amount coming in September (the rainiest month). The city averages 15-20 rainy days during this season.
Bangkok is still warm and humid for these months. The temperature averages 28-30ºC.
Tourists visit less often during this period, so prices drop significantly.
Cool season (November – February)
The cool season offers temperatures around 27-30ºC with cooler evenings. The humidity is lower at this time of year.
This season has minimal rain and is mostly sunny, with 250-270 average monthly hours of sunshine. December is the least rainy month with an average of 1 day of rain.
Bangkok's cool season is also its peak tourist season, due to the cooler temperatures and low risk of rain. Sam Clark notes: "Prices are noticeably higher during this time. Prices really peak during the Christmas holidays."
See our recommended holidays in Thailand and small group tours for single travellers.
Public holidays
New Year's Day – January 1
Chinese New Year – Late January/Early February (varies)
Songkran (Thai New Year, a three-day water fight) – April
Loi Krathong (Lantern festival) – first full moon of November (varies)
Christmas – December 25