Best time to visit…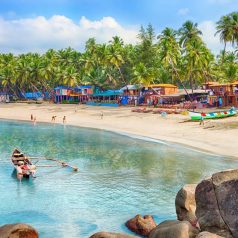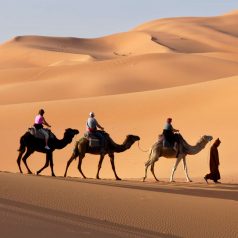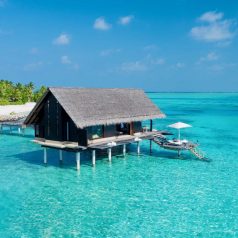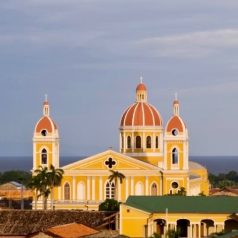 Are you looking for the best time to visit a particular destination, or perhaps you are searching for holiday ideas for a particular month?
Here, you'll find the best places to visit for every month of the year, expert recommendations from Mark Hodson and David Wickers, former Sunday Times travel writers.
January
Live it up in Barbados, or find cheap winter sun in the Gambia or the Red Sea. For something different, go to Norway to see the Northern Lights. Find where to go in January.
February
Head to the Caribbean for guaranteed sunshine, or Jordan and Morocco for adventure. For a Valentine's break we have some great hotel recommendations in the UK. Find where to go in February and see our recommended family holidays in February half term.
March
India, the Seychelles, Tenerife and the Western Cape of South Africa are among the best places to catch guaranteed sunshine. Find out where to go in March.
April
Head to the Med for early summer bargains, whether it's a villa holiday, family treat or activity holiday you're after. You can also grab some late skiing or a tropical beach in the Caribbean. Find out where to go in April. If you plan to travel over Easter, see our Easter holiday ideas.
May
The Mediterranean is now at its best, with near guaranteed sunshine, uncrowded beaches and low, low prices. It's also a great time to visit the Indian Ocean. Find out holidays in May. Find a great selection of family holidays in May half term.
June
Enjoy lazy days in the Med or head north to Scandinavia or Iceland for dramatic landscapes and long hours of sunshine. This is also a great time for an activity holiday or a bargain trip to the Caribbean. Find out where to go in June.
July
Explore the glorious UK countryside, staying in one of our recommended hotels. Head to the Mediterranean for some guaranteed sunshine, go north or enjoy an activity break. Find out holidays in July 2019, and see the best cheap holidays in July.
August
It's high season and the bargains are hard to find, but we've found a world of wonderful travel ideas, whether or not you have children in tow. Find holidays in August 2019. Also find cheap holidays in August.

September
Enjoy late summer sun in the Mediterranean – September is the best month to visit. There are also great options in the UK, other parts of Europe and further afield. Find where to go in September.
October
Escape the crowds with an autumn break in Venice or see Istanbul at its best. Catch the last of the Mediterranean sunshine in Turkey, Crete or Gozo. Or explore beautiful Jordan. See our recommended October holidays in 2019 or look for family holidays in October half term.
November
It's too chilly in the Med so you'll need to go further – to Egypt, Tunisia or Morocco – for guaranteed sun, or the Canary Islands. This is a great month to see Sri Lanka before high-season airfares kick in. Or go south to view wildlife in Africa. See our selection of November holidays.
December
Escape the winter blues this year and make the most of December. Travel to the Caribbean, south east Asia or Africa. Embrace the festive season in Brazil, Moscow or even meet Santa in Lapland! Find holidays in December.
Search by destination
>> Find the best time to visit Australia, Bali, Bangkok, Barbados, Borneo, Brazil, Cambodia, Canada, the Canary Islands, Cape Verde, the Caribbean, Costa Rica, Cuba, Cyprus, Delhi, the Dominican Republic, Dubai, Ecuador and the Galapagos Islands, Egypt, Florida, Goa, Hong Kong, Iceland, India, Italian Lakes, Jamaica, Japan, Kenya, Kerala, Madagascar, Madeira, Malaysia, the Maldives, Malta, Marrakech, Mauritius, Mexico, Morocco, Namibia, New Zealand, Peru, the Seychelles, South Africa, Sri Lanka, Tanzania, Thailand, The Gambia, Tunisia, the USA, Venice and Vietnam.
Don't miss out…
* Did you know you can save up to 40% on holiday prices? See all the latest deals.We publish new deals most weeks and you can get them delivered to your inbox by entering your email address below.