Best time to visit Vietnam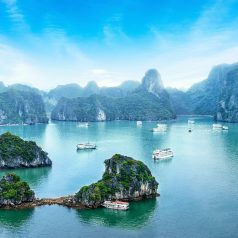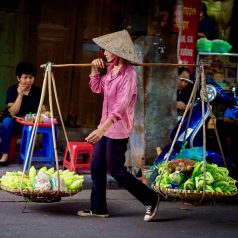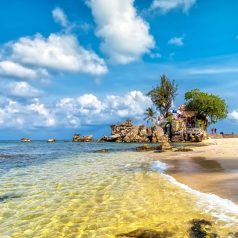 By Simon Willmore
Vietnam, by its nature as a long thin country, makes a good year-round destination because it covers three climate zones – all you need to do is visit the right region at the right time to be sure of warm and dry weather.
Lesley Wright, of Insider Journeys, says: "Summer and autumn are the most popular times to visit, but Vietnam is a great destination all year round. It will be quieter in winter and so easier to get around, but in the last few years, the weather has become more changeable so you need to be prepared."
Overall, February and March tend to be very favourable months for travel, and the Vietnamese New Year festival Tet also falls in this period – it marks the start of the new lunar year. This is Vietnam's major annual holiday (their equivalent of our Christmas). It's an exciting and noisy time to visit (expect fireworks) but banks, business and public offices will be closed.
Some tourist sites remain open during Tet, but Saigon's Reunification Palace and the floating markets in the Mekong Delta will be closed, and the Cao Dai temples will close six days before the New Year celebration. Many Vietnamese people travel to visit family and friends so rail travel becomes overcrowded and is best avoided. Even air travel is becoming difficult as more locals can afford plane tickets – so book well in advance.
South
This includes the region between Ho Chi Minh City (formerly Saigon) and Dà Lat. It is sunnier between October and April, with humidity increasing from April onwards. Monsoon season starts in May and continues until November; fortunately the weather is rarely too extreme to affect travel and usually just comprises afternoon showers.
The minimum year-round temperature is 24°C with very little monthly variation, and the maximum is 33°C, again with little change month on month. November until April sees rainfall remain under 100mm per month. In May to October, rainfall averages 180mm monthly.
Central
This region contains the popular tourist destinations of Hoi An, Da Nang and Hue and is important for sun-seekers as it is home to most of the country's best beaches. February to July offer prime sunbathing weather and monthly average temperatures about 27°C or higher, with monthly rainfall under 100mm.
The rainy season starts in September, and October and November can see tropical storms and 400-500mm of rain per month.
North
The climate for northern Vietnam, which includes the capital, Hanoi, Halong Bay and Sapa, is similar to the UK, in that it has four clear seasons. From February onwards, temperatures rise from about 18°C to a peak of 25°C in June, July and August.
The monthly rainfall rises sharply from May, peaking at about 250 mm in August. December and January are cool and dry in the winter; temperatures average about 15°C and rainfall is less than 50 mm a month.
"You could get on a flight to Saigon in the 30°C heat and arrive in Hanoi (only two hours later) needing a jacket," says Lesley – and you may need a hat too if you want to venture into the mountainous wilderness around Sapa, which is about 20 miles from the border with China.
* See our recommended holidays in Vietnam, plus family holidays and honeymoons.
Important events
Vietnam has its own cultural calendar, but as it increasingly becomes an international destination it is common to see celebrations for events from Western culture – for example, in December, you'll see Christmas trees in homes and public spaces.
1 January – International New Year's Day
January/February (last day of last lunar month) – New Year's Eve
January/February (first day of first lunar month) – Tet Festival (New Year)
March/April (10th day of the 3rd lunar month) – Anniversary of the death of the Hung Kings, the former rulers of Vietnam
30 April – Independence Day, commemorating the fall of Saigon in 1976
1 May – Labour Day
2 September – National Day, the anniversary of the formation of the Democratic Republic of Northern Vietnam
31 December – International New Year's Eve
* Did you know you can save up to 40% on holiday prices? See all the latest deals.We publish new deals most weeks and you can get them delivered to your inbox by entering your email address below.