Best time to visit the Maldives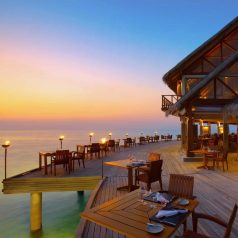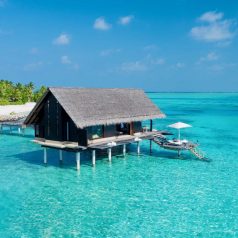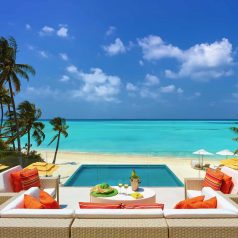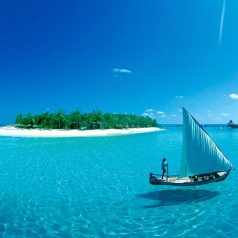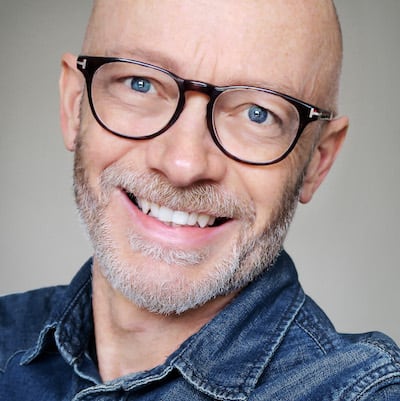 By Mark Hodson, Sunday Times Travel Writer
---
Q. 
When is monsoon season in the Maldives? And when is the best time to visit the Maldives?
---
A. 

The period between December and April is the dry season – known as the "North East Monsoon" – and is also peak season, when prices are highest. However, climate change is making the weather harder to predict and rains are possible during this period. Temperatures remain constant at 28-30ºC year round.
---
The Maldives have a well-deserved reputation for year-round sunshine, blue skies and consistent high temperatures. Temperatures remain fairly constant at 28ºC to 30ºC throughout the year, so you won't need to worry about being cold. You can also swim in the sea year round.
During the dry season (December to April), you can expect low rainfall, low humidity and lots of sunshine. The wet season – known as the "South West Monsoon" – runs from May to November, and this is considered the worst time to visit the Maldives. It's usually associated with rain, strong winds and possible thunderstorms. Prices are lower during this period.
However in the past few years the weather pattern has been much harder to predict (one year seeing plenty of rain in November and December) so experts now advise that it may be worth taking your chances in the wet season or during the transitional months, especially if you want to take advantage of seasonally lower hotel rates.
For example, April is a transitional month, enjoying mostly dry weather, hot temperatures and clear waters. It's usually a good time to visit.
Shusma Knight, a Maldives expert at Sovereign Luxury Travel, says: "In May and June, it can rain at times and be a little windy, but it's hot and humid. The downside is that the sea visibility is low, so it's not the best time for snorkelling or diving, but it's good for sunbathing, and you can enjoy whale and dolphin trips and deep sea fishing."
When it rains in the Maldives, you may be hard pressed to find other things to do. My tip: book spa treatments at the first sign of bad weather, as these tend to get booked up during the rainy season. Pack some books and download some movies and podcasts.
In terms of prices it's usually cheapest to visit from May to November. If you're looking for value, arguably the best time to visit the Maldives is March or April (avoiding the Easter holidays). However, don't expect rock bottom prices. The Maldives is never a cheap destination.
Tourist numbers and hotel prices are at their highest from December to February – they are hiked for Christmas, New Year and for Europeans who are looking for winter sun.
For many, the main attraction of the Maldives is its blue waters and marine life. The surfing season runs from March to October, and this is one advantage of visiting in the wet season.
Diving is possible year round. However, you should adjust your choice of resort depending on the time of year. From May to November you'll find better diving on the Western sides of an atoll (the collections of coral islands that make up the Maldives) and if your trip is between December and April then you should choose the Eastern side.
Ramadan in the Maldives
The Maldives is a Muslim country and it's worth noting the dates of Ramadan – the month of fasting –  if you plan to visit the capital city (Male') as some restaurants may close during daylight hours. However, the island resorts will not be affected in the slightest by Ramadan and most visitors are not even aware of the festival. Staff at your hotel may be fasting, but you'd never notice and they'd be far too polite to even mention it.
Ramadan dates in 2023: 22 March – 20 April.
Ramadan dates in 2024: 10 March – 9 April.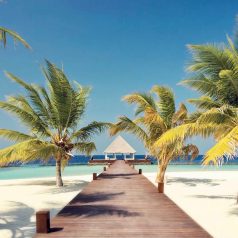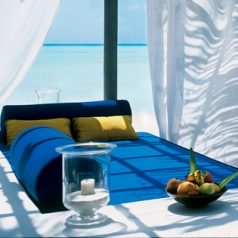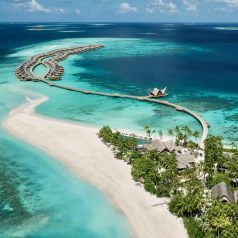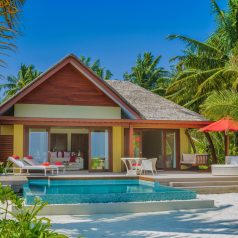 Holidays in the Maldives
There are more than 70 tourist resorts in the Maldives. What makes this country unique is that each resort occupies its own private island. It's unlikely during your stay that you'll see guests from another hotel. This means it's easy to get that "Robinson Crusoe" vibe with undisturbed horizons and quiet beaches. But although the islands themselves tend to look quite similar, the resorts themselves vary a lot in terms of size, levels of service and quality of accommodation. For ideas of where to stay, see our recommendations for luxury holidays in the Maldives.
Honeymoons in the Maldives
The Maldives is one of the most popular long-haul honeymoon destinations for couples getting married in the UK. If you want brochure-quality beaches, clear seas, brilliant sunsets and seamless service, the island resorts really are hard to beat. There are options across various price ranges. For mid-priced options see these Maldives honeymoon packages and all-inclusive Maldives. For top-end luxury honeymoons we recommend Niyama Island.
See more information about Maldives weather in January, February, March, April, May, June, July, August, September, October, November, December.
Last updated: 13 May 2022
* Did you know you can save up to 40% on holiday prices? See all the latest deals.We publish new deals most weeks and you can get them delivered to your inbox by entering your email address below.