Best time to visit Peru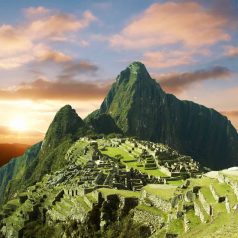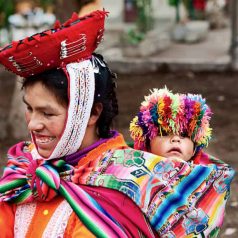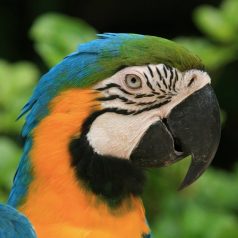 By Ian Packham
Peru is one of the world's most exciting travel destinations. Its climate is complicated by the fact that the country covers three distinct geographic regions: the Andes Mountains in the middle of the country, the Pacific Ocean coastline in the west, and the amazon rainforest to the east. There is no wrong time to visit Peru – but each region has an optimum time period that lasts for nearly half the year.
The Andes
The Andes are at their best during Peru's dry season from May to October. The months of June and July are the peak period for visits to Cuzco, trekking the Inca Trail and visiting Machu Picchu – the weather is ideal but it's a busy time for lots of  tourists. Temperatures alter with increases in altitude, averaging 10°C during the day and falling to freezing at night. Sue Lyall, a Latin America travel specialist, says: "Though June and July are the peak holiday months and the time of the Inti Raymi festival, I personally prefer to visit in September, the Peruvian spring, when there aren't as many tourists and lots of flowers in bloom in the mountains."
The wet season, lasting from November to April, is not necessarily a time to avoid. With rain falling for less than half the day it gives plenty of time to experience the country. "But I do tell people to avoid February," says Sue. "The rainfall is very heavy, the paths muddy and potentially at risk from landslides. It's also important to note that if you're going to Machu Picchu you're going to want to see it, which can be difficult with the low cloud!"
Pacific coast
Peru's arid Pacific coast, home to the capital Lima and the ancient cities around Chan Chan and Sipán, is hottest between December and March, when temperatures peak at a comfortable 26°C and skies are clear. The winter months of June to November see daytime temperatures averaging 15°C. Skies are often overcast, and Lima and the southern Pacific coast often become covered in garúa, a coastal fog that makes the area less visually appealing. However, the beaches of the north Pacific coast still see sunshine at this time of year.
The Amazon
Tourists reach Peru's isolated Amazon region through its main city Iquitos to experience life in the rainforest and along the river. Like rainforest throughout the world, the region is hot, wet and humid all year round. Its driest months are between June and September, though it stops raining for long enough during the wettest months of December to May to make a visit thinkable even then.
Weighing up all regional differences, we reckon the best time to visit Peru is between June and October.
See our recommended holidays in Peru including small-group tours and private tours. Also see our recommendations for the best family holidays in Peru and group tours for single travellers.
Last updated: 1 August 2022