Best time to visit New Zealand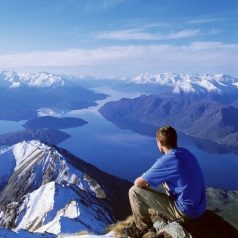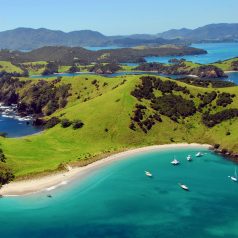 By Lizzie Frainier
With rugged landscapes and beautiful beaches, New Zealand is a great place for an active, outdoor holiday. The best time to go depends whether you are skiing or looking to enjoy all the country has to offer in the sunshine.
New Zealand's seasons are the opposite of those in the UK, and the most popular time to visit is during British wintertime from December to February. These months have an average maximum daily temperature of 20°C and at least 7 hours of sunshine. Temperatures drop to 12°C in August, with only 4 hours of sunshine daily and an average of 18 days with some rainfall.
Jeremy Webster, a New Zealand travel expert at The Ultimate Travel Company, says: "It's great to visit in November, February and March as there is still pleasant weather and a lot fewer tourists. The main school holiday in New Zealand lasts around six weeks over the Christmas period, so it can get very busy in December and January."
March marks the beginning of autumn, with slightly cooler temperatures but also very scenic hiking paths as the leaves begin changing colours. Whereas November is the beginning of the tourism season and the end of spring. It's not quite as hot yet at 17°C, but has the same number of hours of sunshine as the peak season.
The winter months of June, July and August, are an ideal time for skiing on the South Island with many glaciers, mountains, and a lot of snow. However, the North Island rarely receives any snow and is instead damp, rainy, and cold. A lot of accommodations in the areas without skiing also close during their wintertime, as few people are travelling around.