Best time to visit Morocco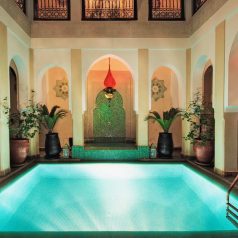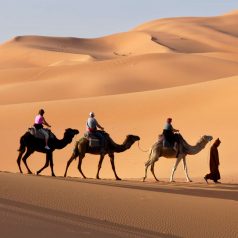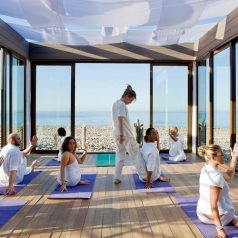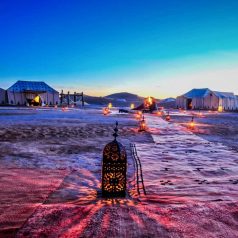 By Ian Packham
---
Q.   
When is the best time to visit Morocco?
A.

The Atlantic coast enjoys fine weather between June and November. Best months to visit the interior and the desert are April to June and September to November, but avoid July and August when it's very hot. The Rif Mountains enjoy mild temperatures and long days of sunshine between May and September.
---
Only nine miles from mainland Europe and just over three hours flying time from London, Morocco is one of the most exotic of short-haul destinations, as well as being a gateway to Africa. The country's beaches, historic sites, atmospheric cities and natural wonders, as well as its rapidly improving infrastructure, have helped turn Morocco into a major tourist destination.
So when is the best time to visit? Specialist tour operator Max Lawrence says the country should be divided into four climatic zones: the Atlantic coast, Rif mountains, interior and desert. "Whenever you plan to visit you'll find at least one region at its best, making Morocco a great year-round destination," he says.
Atlantic coast
Morocco's Atlantic coast – including the beach resorts of Agadir and Essaouira and the cities of Rabat and Casablanca – enjoys a mild winter, with temperatures averaging 16-19°C. However, there is a risk of rain during these months, ensuring the coast is lush and green from mid-March to May, when temperatures average around 24°C. "Summer is an ideal time to visit the coast," says Max. Sea breezes keep the beaches of Agadir and Essaouira at a comfortable 28°C even in the hottest months of July and August. The sunshine continues into well autumn, with temperatures around 24°C in October and into November.
The interior
The imperial cities of Fes, Meknès and Marrakech experience Morocco's most extreme variations of temperature. Max says: "July and August are extremely hot in Marrakesh, the Atlas mountains and the desert." Spring in 2023 coincides with Ramadan, the Muslim month of fasting (22 March to 20 April). As a result, tourist sites will have reduced opening hours; and cafés and restaurants may remain closed during daylight hours. This makes it a less appealing time to visit.
"The interior is really at its best just before summer between April and June and then again in autumn from September to November," says Max. Spring and autumn enjoy comfortable temperatures (25-28°C) and lower tourist numbers than in summer.
Winter is also a great time to visit, although temperatures can drop below zero after nightfall in the mountains and desert. The desert has similar weather to the interior, although temperatures are often several degrees higher, reaching over 40°C in summer.
See more detail on the best time to visit Marrakech.
Rif mountains
Close to southern Spain, the Rif mountain destinations of Chefchaouen and Tetouan, and north-coast cities such as Tangier, enjoy a typical Mediterranean climate. Between May and September there is almost constant sunshine and temperatures in the high twenties and higher. The months bookending this period remain sunny and warm, with temperatures rarely dropping below 20°C. "Come winter, the weather is less reliable, with a raised risk of rain, says Max. "However, plenty of people visit at this time of year, particularly for the Christmas and New Year festivities."
Our recommended tour operator to Morocco is Fleewinter. See our tips for family holidays in Morocco and short breaks in Marrakech.
Last updated: 1 May 2022
* Did you know you can save up to 40% on holiday prices? See all the latest deals.We publish new deals most weeks and you can get them delivered to your inbox by entering your email address below.