Best time to visit Malta and Gozo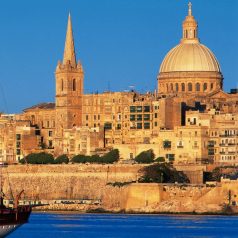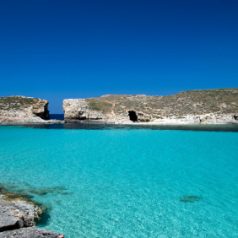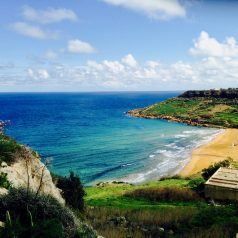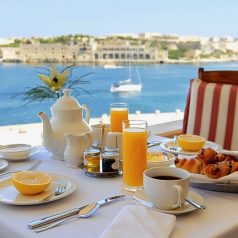 By Ian Packham
The islands of Malta and Gozo offer much more than sun, sand and sea. Located close to Sicily and Tunisia in the southern Mediterranean, they are packed with 2,000 years of turbulent history. Malta boasts historic castles, palaces and churches while neighbouring Gozo –  45 minutes away by ferry – has unspoilt countryside and some of the best dive sites in Europe.
Summer
Malta and Gozo enjoy a typical Mediterranean climate, with more than 300 days of sunshine every year. The islands are hottest between July and September, when rain is rare and temperatures regularly top 30°C with up to 12 hours of daily sunshine (see weather chart below). Andrew Farr of Classic Collection Holidays, says: "The summer months are the main season for local feasts – or festas – that see towns honouring their patron saint with street parades and firework displays.
Spring and autumn
"But for me the best time to visits the Maltese islands are the shoulder seasons of May through to June, and then October to November. It's less busy in these months and cooler than the peak temperatures of summer".
Temperatures during both these shoulder seasons are between 21°C and 27°C. In May and June, the time of the annual wild flower bloom in Gozo, visitors are welcomed by 10 or 11 hours of daily sunshine. That dips to seven hours during October and there is an added chance of rain. Andrew points out that "though during October the weather can be stormy, with torrential downpours, they rarely last long; and sea temperatures – for water sports and diving – are still good as late as November, having had the whole of the summer sun".
Winter
The winter months of December to March offer better value flights and accommodation (outside of Christmas and New Year), with milder temperatures reaching 16°C. It can make the climate chilly in the wind and average hours of sunshine drops to 5 or 6 hours daily, broken by cloud and short heavy showers.
Malta and Gozo are more than the typical Mediterranean holiday destination. Their rich cultures make the Maltese islands an enigmatic destination whether the aim of visiting is relaxation on the beaches, water sports, walking or cycling holidays, or discovering their unique history.
See our recommended holidays in Malta and Gozo.
* Did you know you can save up to 40% on holiday prices? See our latest travel deals and enter your email address below to get updates every fortnight.