Best time to visit Kenya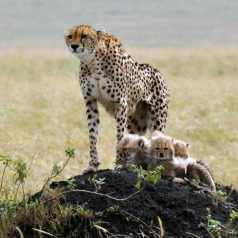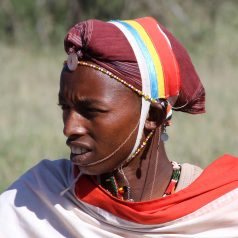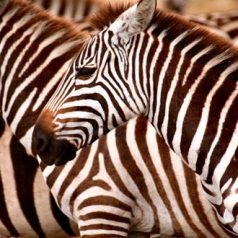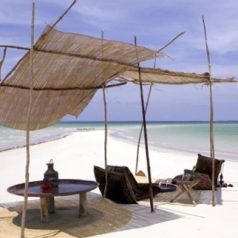 By Amy Donegan
Due to its location on the equator, Kenya enjoys a hot, dry climate throughout the year.
Deciding on the best time to go can be a bit tricky – the dry seasons (January-March and July-October) are traditionally regarded as the best for a safari, but they are also the busiest for foreign tourists.
Generally, it is hot and humid on the coast, cool and humid in the central highlands and hot and dry in the north-east. Western Kenya, including the Lake Victoria region and the western Rift Valley, receives rainfall throughout the year. It is not continuous, however, and tends to be drier during January and February.
There are two rainy seasons in Kenya, which mainly affect the north-east, the Rift Valley and the Central Highlands. The 'long rains' fall between April and June, whilst the 'short rains' fall over a five-week period in November and December. However, rain usually falls in short, tropical downpours at night, so it's very unlikely to spoil your holiday. Prices are lower, and there are fewer tourists, during these periods.
The coast has a tropical climate. Temperatures reach up to 31°C throughout the year, with the region receiving most of its rainfall during April-July.
The coastal beauty spots of Watamu, Lamu and Malindi are best visited during the summer months (December-March). This is when the weather is driest, and the humidity more agreeable. During the peak months of January and February, hotel rates are highest. March is usually less expensive.
The best time for game-viewing is during the dry seasons, (January-March/July-October) when keepers are more likely to be able to predict the animals' movements. Again, it tends to be a little quieter in March or at the beginning of April. However, if you visit Kenya during the cooler months of July-August, you can witness the spectacular annual wildebeest migration from the Serengeti to the  Masai Mara.
The dry seasons also offer the best opportunity for trekking. You can climb Mount Kenya at anytime of the year, but the dry winter months also provide a weaker equatorial sun.
It is important to remember that Kenya is a year-round destination – climate varies with region and altitude, so it depends entirely on where you are heading as to when you should go.
Holiday ideas
Our recommended tour operator to Kenya is Abercrombie & Kent. See the holidays selected by our editors.
Last updated: 4 April 2022
View Larger Map