Best time to visit Florida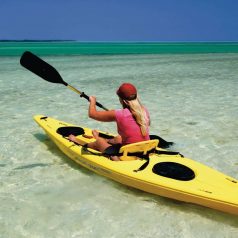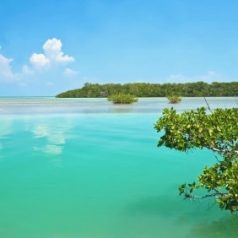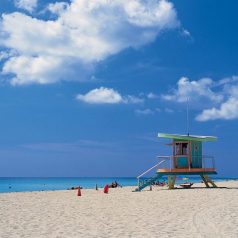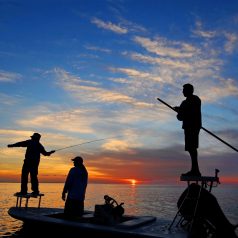 By Simon Willmore
Q. When is the best time to visit Florida?
A. Florida is a year-round destination, thanks to its gorgeous weather and tourist attractions such as Universal, Sea World and Walt Disney World. However, these theme parks mean that Florida gets particularly busy in the school holidays.
Summer temperatures are at their highest between June and August, at an average of 30-35°C. The state can witness very high humidity; 70% or more. Winters in Florida are drier and still comfortably warm if you bring a jumper for the evenings. From early November to late May, rainfall is low and the average temperature is around 17°C, with occasional peaks of up to 25°C.
Florida can be separated into two climate zones: warm temperate in the north and tropical in the south. But it sees warm weather all year round – it is the Sunshine State, after all.
* Did you know you can save up to 40% on holiday prices? See all the latest deals.We publish new deals most weeks and you can get them delivered to your inbox by entering your email address below.
Southern Florida
For sun-lovers, January to April is peak season in the south of the state, which includes the cities of Miami and Naples. Rainfall averages are under 100mm a month, with temperatures around 23°C and peaking at 30°C in April.
It's home to resorts such as Club Med's Sandpiper Bay and COMO Metropolitan Miami Beach. Other holiday options here include renting a luxury villa and taking a road trip to the Keys.
"Travellers from Canada come down to get away from the cold", says USA expert Lee Taylforth. "So the prices are the highest".
During June to November, the weather can be less favourable and you may see hurricanes by the coast, for example in the Keys. Florida is one of the most tornado-prone states in the United States, and can suffer from a decrease in air quality as dust from Africa is brought in on the prevailing winds. Naturally, prices are lower.
In late spring to early autumn, the tropical south region can experience a lot of rainfall. Miami can see over 200mm of rainfall in a month, especially during September. Daily thunderstorms can arrive suddenly so be sure to check the daily forecast. The storms are intense and disappear equally rapidly, so they do not really help to alleviate the humidity.
Fortunately, this low season is during the UK's summer: "The lower accommodation rates can help to offset the higher cost of flying during the UK's peak holiday season," Lee continues.
Here's a selection of the best hip hotels in Miami and the Florida Keys. You can also combine Miami with the Turks & Caicos islands or New York.
Northern Florida
The northern area of Florida, including Daytona Beach and Orlando, is best avoided between January and March if you're looking for a week in the sunshine. "Temperatures are in the mid-60s (Fahrenheit, about 16°C) so it's not ideal for a beach break," says Lee, "But the theme parks mean that the area is a year-round destination."
During the school holidays, prices will be higher and the tourist spots will be busier. Check out this Florida family fun itinerary. In Orlando, early November may be a perfect time to visit. The queues in the parks will be shorter, and although the temperature won't be at its peak, it'll be comfortable at 23°C and the average monthly rainfall is less than 60mm. Find cheap holidays in Orlando.
Average hotel rates during November to March will be easier on the pocket, so you can fork out more at the attractions.
In the north, normally during January and February, frost and snow are rare but possible, so you'll need a jacket.
Twin-centre tours
Twin-centre trips are popular within the state, especially for families that want a mixture of culture and excitement. For an intellectual change from the rollercoasters and giant cartoon characters, pay a visit to St. Augustine, the former capital of Spanish Florida, on the north-east coast of the modern-day state.
Orlando combines really well with the beaches of Clearwater – it's only a 90-minute drive between the two. Even better is Fort Lauderdale which has superb beaches and is close to the Everglades. It's less than three hours from Orlando and an hour from Miami. Wexas has some great fly-drive holidays in Florida.
Holidaymakers who have been cruising the Caribbean regularly stop off at the Florida Keys, which offers another style of break. "It has a different vibe; it's much more cosmopolitan," explains Lee. "It's great for fishing and there's plenty to do."
Find cruises from Florida and cruises for singles sailing out of Miami or Orlando.
US national holidays
1 January: New Year's Day
Third Monday in January: Birthday of Dr. Martin Luther King, Jr.
Third Monday in February: Washington's Birthday/Presidents' Day
Last Monday in May: Memorial Day
4 July: Independence Day
First Monday in September: Labor Day
Second Monday in October: Columbus Day
11 November: Veterans' Day
Fourth Thursday in November: Thanksgiving
25 December: Christmas Day
Last updated: 8 March 2021