Best time to visit Dubai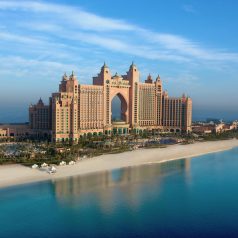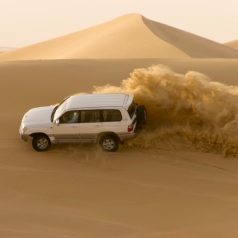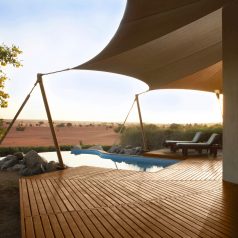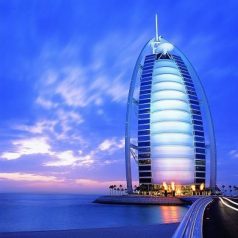 By Amy Donegan
Q. When is the best time of year to visit Dubai?
A. Any time between November and April is arguably the best time to visit Dubai. A few light rain showers may appear between December and March, but they are never around for long. In November, temperatures begin to cool to around 30˚C after the hot summer.
Between December and March, temperatures are perfect for the Arabian Gulf's beaches or the Aquaventure Water Park. Here, temperatures consistently reach the mid-twenties in the day before cooling to the mid-teens at night – ideal for that evening stroll.
Amidst a host of other outdoor activities including camel-racing, Dubai's annual shopping festival also takes place sometime between January and March. During these winter months, the cooler evening temperatures provide a great opportunity to explore Dubai's many authentic city restaurants.
It is inadvisable, but not impossible, to visit during the summer season. Dubai's daily temperatures regularly reach 40˚C or above. These temperatures are also accompanied by higher levels of humidity that might be uncomfortable for some. Consequently, you'll find fewer tourists and hotel rates are. Whilst the beach should be avoided in the middle of the day, it is a good time to visit the indoor ski centre and the air-conditioned shopping malls.
Ramadan dates 2023
It is also worth checking the dates of Ramadan in case it might affect your visit. Eating and drinking in public is officially banned during daylight hours – however tourist hotels are mostly unaffected, and you can often join in the evening celebrations when fast is broken.
Ramadan dates in 2023: 22 March – 20 April.
Ramadan dates in 2024: 10 March – 9 April.
Choosing the best time to visit Dubai depends on your interests, but the city tends to be livelier and the temperatures at a more comfortable level between December and March. Even so, this is a year-round destination and many people enjoy the heat of the warmer months.
Find our recommended holidays in Dubai. Our recommended operators are Etihad Holidays and Inspiring Travel Company.
Last updated: 1 May 2022