Best time to visit Delhi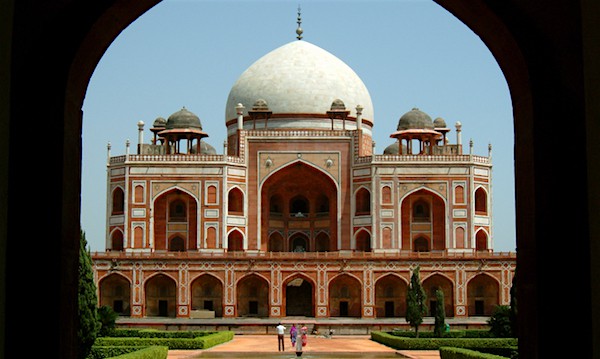 By Nina Clapperton
Delhi is a huge city, its population of 19 million making it the second largest in India after Mumbai. It gets very hot in summer – with highs above 40ºC – and very chilly in winter, with temperatures occasionally dropping below zero. Formerly the world's most polluted city, according to the World Health Organisation, it has now dropped to 11th.
India's capital forms part of India's Golden Triangle – the other points are Agra and Jaipur. Delhi is also a gateway to the foothills of the Himalayas and the beaches of Goa. Hinduism is the dominant religion of the area, which influences many of the local holidays.
Summer (April – June)
Temperatures in the summer range from lows of 25-27ºC to highs of 40-42ºC. Delhi endures a dry heat with hot winds throughout this period. The territory gets an average of 12 hours of sun per day during these hot months.
Monsoon (July – September)
The monsoon or wet season is characterised by moderate rainfall and high humidity. This is when Delhi receives most of its yearly precipitation. Heavy rain can lead to landslides and road closures.
Winter (October – March)
Delhi receives average low temperatures of 8-9ºC and highs of 20-22ºC. The temperature can dip to -2ºC in January, but this is rare. The Himalayas to the north block most of the cold winds from reaching the city. During these months, a heavy morning fog can mar views in the morning, but it is gone by midday. Delhi has an average of 10 hours of sun per day in winter.
While winter may be a good time to visit urban Delhi, it may make visiting other areas difficult. The winter fog blocks the morning view of the Taj Mahal in Agra. "Certain high altitude regions (Himalayan region) are not accessible by road during winter months. Ffor example, Ladakh can't accessed by road between October and May)," warns Brijesh Sarsar, of the specialist tour operator TransIndus.
October to April is the main tourist season in Delhi, which means higher prices in most areas. Tourists flock to the urban area at this time due to the cooler weather, the festivals and the blooming flowers in February.
Find our recommendations for the Golden Triangle and Goa.
Public holidays
Delhi celebrates Hindi festivals as well as Christian holidays such as Christmas and Easter.
Republic Day — 26 January
Holi (The Festival of Colors) — Usually end of February/beginning of March
Independence Day — 15 August
Diwali (The Festival of Lights) — Begins in November/December
New Years
Eid (or Eid al-Fitr)—End of Ramadan (Varies annually. Lasts three days)