Best time to visit Barbados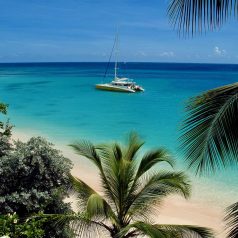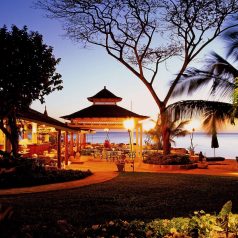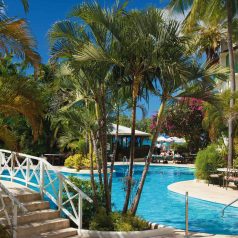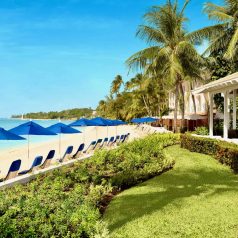 By Lizzie Frainier
Barbados has a long season with constant warm temperatures year round. It is typically thought of as a winter sun destination, but the rainy summer season can still be a good time to visit. The average maximum temperature throughout the year is 30˚C with 7-9 hours of daily sunshine.
By avoiding peak season, you can visit this beautiful island and its white sandy beaches for a much more affordable price. Or if glamour and celeb spotting is what you're after, you can visit during the peak season, between Christmas and Easter. During this time the luxury hotels are heaving, it's hard to get reservations at some restaurants, and the beaches are crowded. This is also the rich and famous go to Barbados for winter sun.
In March, you can see two exciting events in Barbados. The Sandy Lane Gold Cup is a well-known horse racing competition held at the Garrison Savannah racetrack. It is a glamorous affair. The other event is Holders Season, the Caribbean's International Arts Festival, with plenty of live music and dinner cabarets.
After Easter, prices are significantly lower even though the weather is essentially the same.  The number of days with rainfall increases by a few, but the maximum daily temperatures remain in the low 30s and there are still about 8 hours of sunshine daily.
Watching England play the West Indies at cricket is a popular reason for visiting Barbados. When the team is touring the Caribbean, the Barbados Test is usually in May. However, any opportunity to watch cricket on the island is worth taking up. Cleary says: "It's like a religion over there, rather than a formal affair, there is sunshine, dancing, and drinking."
Another good time to visit is during November and early December. You can see what independents across the island have to offer at the Barbados Food Wine and Rum Festival. This is a great chance to sample the many different rums of Barbados that are famous the world over.
There is also a great local festival throughout June and July called Crop Over that celebrates the end of the harvest and is a wild party with live music and costumes. The rainy season is from June to October, but for the majority the rain only falls in short, sharp bursts. The hurricane season is pretty much between August and September but the risk is low because the hurricanes tend to pass by Barbados's southerly location and hit the more northern islands in the Caribbean.
* See our recommended holidays in Barbados, plus suggestions for single travellers. Also check out our sister site for honeymoons in Barbados, including independent boutique hotels.