Best time to visit Kerala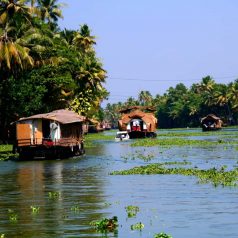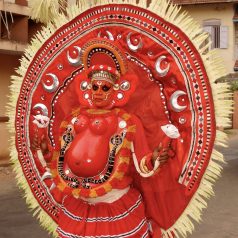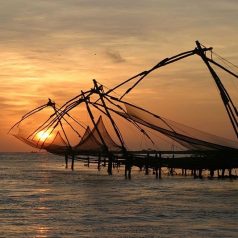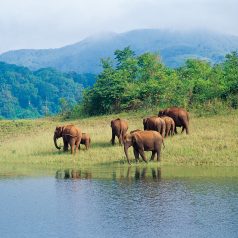 By Amy Donegan
Kerala – known as God's Own Country – is a great year-round destination, whether you plan to explore the famous backwaters, visit colonial hill stations, stay at an Ayurvedic spa or simply relax on the long sandy beaches.
There are two rainy seasons. The main south-west monsoon arrives in June and lasts until August, bringing short, heavy downpours. Southern Kerala is also affected by the north-east monsoon, which lasts from October to early December. Despite its frequency, don't let the rain put you off. The monsoons might bring with them an increase in humidity, but they also inject life into Kerala's lush, green wildernesses and vast plantations.
The monsoon seasons are also considered to be the best time to visit for Kerala's famous Ayurvedic medicinal treatments. In the south, Varkala and Kovalam are popular Ayurvedic retreats.
The best time to go elephant spotting in Kerala is between October and February. The drier conditions allow for better viewing amongst dense vegetation. It is possible to see wildlife throughout the year – just remember to pack waterproof clothing for the wetter months.
In the winter months between December and February, the climate is perfect for visiting Kerala's long coastline. Temperatures average around 30°C, and the weather can be relied upon for hot, sunny days – perfect for the pristine beaches in the south, particularly around Thiruvananthapuram (Trivandrum).
The winter months are considered to be the most popular time for visitors, so do expect prices to be slightly more expensive. With plenty of tranquil undisturbed landscapes however, there is always somewhere to escape to in Kerala.
In the summer months (March – May), it tends to be a bit quieter, but a slight increase in temperature and humidity makes it a little less pleasant for visiting the beach. This is a great time of year to visit Kerala's historic hill stations, where temperatures are cooler.
The winter months are also more favourable for visiting Kerala's backwaters, although any time between August and March is also fine. Clearer skies and calmer waters provide the perfect opportunity to experience the rural settlements hidden away from the larger tourist areas.
The best time to visit is generally between October and March for a variety of activities. Don't rule out travelling during the monsoon seasons though – the rain brings the charm of Kerala's natural beauty to life.
Check out our recommended tours of Kerala with TransIndus.
Up to 40% off your next holiday
Want to save up to 40% on holidays? Enter your email address below to receive a free weekly deals newsletter from 101 Holidays. You can unsubscribe at any time. View a sample newsletter.