Best summer holidays outside the Eurozone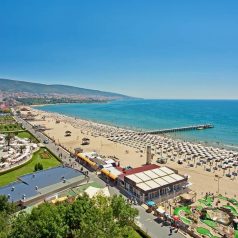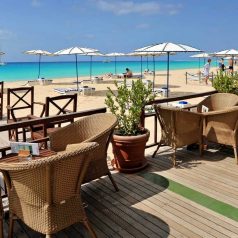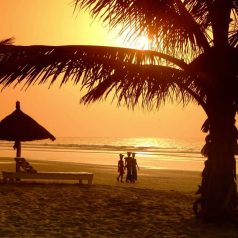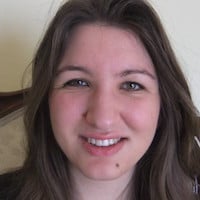 By Anna Scriven
If Brexit and the continued weakness of the Pound against the Euro is making you think twice about booking a summer holiday, maybe now's the time to look at the best-value short-haul destinations outside the Eurozone. Here's our pick of the crop.
Bulgaria
Looking for good value for your money? Bulgaria is the best value location in the world (according to the 2019 Post Office Travel Money Holiday Costs Report). It's a perfect beach holiday destination: consistently warm in summer and overflowing with sandy beaches. One highlight is the appropriately-named Sunny Beach, which has 9km of sand for visitors to enjoy. Also, flights are relatively short (three hours from London) and the resorts are popular with Brits, so English is spoken everywhere.
Turkey
Turkey has gained in popularity over the last few years, partly because the Turkish Lira has fallen sharply against the Pound. As a result, Turkey is cheap. The country has beautiful beaches, superb food, cities steeped in history and long-distance hiking trails. The Aegean Coast is perfect for a luxury getaway. It is quieter than the big resorts and the boutique hotels remain good value. Hikers will love the Dilek National Park and the quiet harbours will please people seeking authentic Turkish culture. If you are looking to travel with children, family-run boutique hotel, The Kalkan Regency, welcomes children only in summer months. Or rent a villa, such as Korsan Tas Bahce, which is designed to look like it is floating on the ocean.
Croatia
Croatia is far more than just a resort for teenage backpackers. Culture buffs can explore Split and the Unesco World Heritage city of Dubrovnik, while nature-lovers will adore the Plitvice Lakes National Park. And, of course, there's a multitude of islands to see. Although not a ridiculously cheap destination, Croatia is a stunning alternative to Eurozone Mediterranean resorts.
Montenegro
Montenegro is Croatia's lesser-known, cheaper neighbour, but don't let that fool you – there's plenty to do there. The tiny country somehow manages to contain a bit of everything, from national parks and mountains to fishing villages and sandy beaches. Live like a local in a Baroque appartment in Perast or stay in a waterside palazzo in Unesco-listed Kotor.
Switzerland
Switzerland is often overlooked as a summer destination but travelling in the Alps in low season is great value. Mountain breaks can be just as fun in summer: think clear lakes, stunning views and surprisingly high temperatures (around 22°C). Not only is Switzerland great for outdoorsy family holidays, but children travel for free on the entire Swiss transport network (including steamboats and mountain railways). The town of Interlaken even offers free buses to all guests, so you can explore nearby villages.
Sweden
Sweden isn't the best if you're travelling on a tight budget, but it is stunning in summer. If you love the great outdoors, Tiveden National Park, with its giant boulders and wild woodland, is the place to go. Sweden also has many sandy beaches and, when it comes to city breaks, waterways add to the fairy-tale charm. Swedes call Stockholm 'beauty on water' and Gothenburg's canal system is reminiscent of Amsterdam. Travel from coast to coast on a Gota Canal steamer or take a self-drive tour to appreciate the country's beauty.
The Gambia
The Gambia is a little further afield (with flight times of around six hours) but is in the same time zone as the UK, so no need to worry about jet lag. This West African country is guaranteed to be hot (the sea will be 26°C in June) so is perfect for beach holidays. What's more, the Gambia is home to a wonderful array of wildlife and is a great destination for birdwatching. The local people are incredibly friendly and welcoming. The Gambia Experience provides the option to visit local schools and learn about local culture.
Cape Verde Islands
The Cape Verde Islands, off the west coast of Africa, are also six hours from the UK. The year-round high temperatures attract sun seekers to the islands' gorgeous beaches, and the low prices make the resorts very affordable. There are also plenty of cultural activities. Go island hopping with Cape Verde Experience and see what each one has to offer. Santiago is full of history: the slave trade's impact is especially visible in Cidade Velha, the Islands' oldest settlement. Fogo, meanwhile, is home to an active volcano that transforms the landscape and the salt seas in Sal are perfect for a curative salt bath.
Jersey
If long flights fill you with dread, Jersey is only an hour from London, or you can get there by ferry from Poole in Dorset. The island is usually slightly warmer than the UK and its culture is a unique blend of French and British. You could be forgiven for thinking you were in France when staying at the Pomme d'Or Hotel in St Helier. Famous French people, including Victor Hugo, have visited the four-star hotel. With everyone speaking English and prices in Sterling, you have the best of both worlds.
UK
The hot summers of 2018 and 2019 persuaded many holiday makers to stay at home, highlighting the best the UK has to offer. There's a lot to enjoy right on our doorstep, so why not avoid passport queues and enjoy a staycation this summer?
Last updated: 8 January 2020