Best holidays for university graduates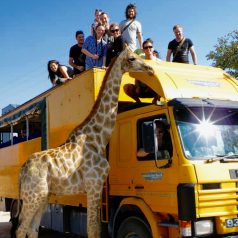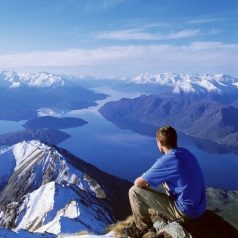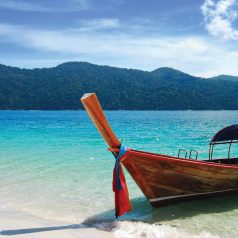 By Kate Lee
The long stretch of summer is the perfect chance for graduates to get away on a well-deserved holiday before the world of work beckons. Obviously, not every young person is interested in the same things, but we've picked our top graduate holiday destinations based on a few key factors – great value for money; either with cheap flights, good exchange rate, or budget living options, but with something special as well, whether that be a rich cultural heritage, chock-a-block with wildlife or world-class beaches. Summer is also a fantastic time to visit all these destinations.
Wherever you choose to go, there are many ways to be clever with your money. If you are booking flights separately, do some prior research using Google Flights, Skyscanner or Momondo to find the best deals. Book as far in advance as you can.
If you plan on visiting Europe, look into whether a ferry or train will be cheaper. An Interrail pass is still terrific value if you want to hop around Europe, plus it's extremely sociable. Bear in mind that prices will ramp up wherever you go in August as it's peak school holiday season.
Further afield, in places like New Zealand or Thailand, backpacking is a cheap and convenient way to see more of a destination on a budget, even though flights will be pricier than to Europe. And in countries with a good exchange rate, your money will go way further than in the UK so it may be possible to travel in fairly luxurious standards without breaking the bank. Typically the Far East and Eastern Europe fares well, as does South America.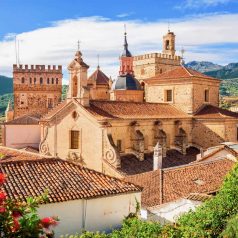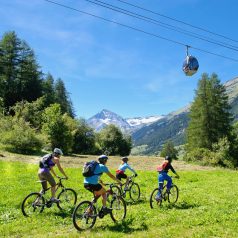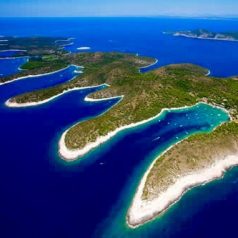 Best European breaks for graduates
Portugal is a hot destination to visit right now. It has golden beaches, buzzing nightlife and is great value to boot. Surf over frothy white waves one day and hike through castle-dotted countryside the next. For cultural immersion, try staying in some of Portugal's pousadas, an exclusive chain of 40 historic properties across the country. Hop from 12th-century medieval castle complete with ocean views to a Rococo manor house in the Algarve.
Montenegro is another budget Mediterranean gem. It's tiny but packs a punch, and with direct flights from Manchester as well as London, its accessibility is growing. You can expect top nightlife, UNESCO-stamped medieval towns, wild Adriatic coastline and enormous glacial lakes. We recommend combining a trip to Montenegro with Croatia if budget allows. i-escape.com has some seriously cool accommodation options in Montenegro.
The Alps are not just a winter destination. Summer in the mountains is a true joy, especially if you are not interested in a run-of-the-mill beach break, plus it's a much cheaper time of year to visit. Think tinkling cow bells, meadows carpeted with wildflowers and lungfuls of fresh alpine air to go biking, rock climbing, canoeing or rafting in. Peak Retreats has some fabulous options that are easy on the wallet.
Ibiza is a classic graduate holiday destination, but with good reason. It has some of the best nightclubs in the world, exquisite beaches to nurse a hangover on, and Ibiza Old Town with its Gothic-Catalan architecture to tick the culture box. Stay in one of these boutique hotels to recover and recharge for the next bout of partying.
If you love wildlife, the Azores is the perfect spot for a graduate holiday. Summer is peak time to spot whales and dolphins off the Atlantic coastline and low-cost flights are now available to the region. The Azores are a group of nine remote Portuguese islands in the Atlantic with stunning natural delights to enjoy including volcanic crater lakes and deserts and gorgeous beaches. It's a great destination to combine with a trip to Portugal.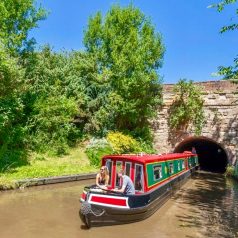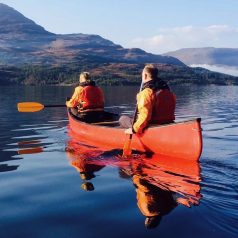 Best UK breaks for graduates
Scotland has spectacular deserted beaches and its glen- and loch-ridden scenery is a joy. Summer is a great time to visit. McKinlay Kidd have some unique trip options to Scotland including whisky tours on Islay, a wildlife cruise around Mull and a coast-to-coast food trail.
If you want to travel as a group, you can't go wrong with a self-drive boating holiday – no experience needed. The difficulty will be choosing which area of the UK to explore. We think a boating holiday is an ideal way to chill out after a frantic few years of study.
Best adventure trips on graduation
Sri Lanka is having a moment right now. This teardrop-shaped island has been overshadowed by its Asian neighbours for many years, but is finally (and rightfully) in the spotlight. It's a fantastic, diverse country packed full of national parks, religious temples and wildlife. It's small and relatively easy to get around so you could pack in hikes in misty tea plantations, yoga on a southern golden beach and a once-in-a-lifetime leopard spotting safari, all on a tight budget.
Iceland is known for being pricey, but costs have come down massively over the last few years, so don't discount this volcanic island without some prior research.  We think it's such a fantastic trip for graduates, particularly if you don't fancy a standard fly-and-flop holiday. Spend a few days taking in the cool vibe of friendly Reykjavik before driving around the island to gawp at steaming geysers, lava fields and the cacophony of marine wildlife like seals and puffins as well as the hardy Icelandic ponies dotted around the landscape.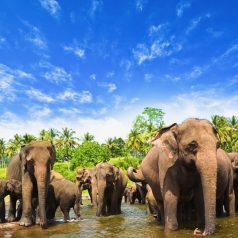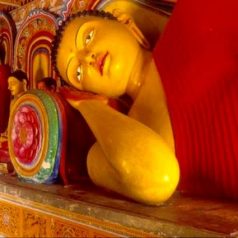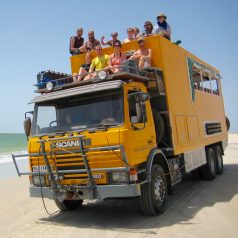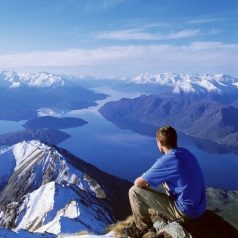 Best long haul holidays for graduates
Thailand is still fabulous value for money, both for flights and once in country. Make sure you head to the east coast over summer though, as the west coast will be very wet from the monsoon rains. Nurse a night out lazing on some of the best beaches in the world, watching colourfully-tied longtail boats bobbing in vivid blue water, then awaken your senses again with a medley of chillies, lemongrass and fish sauce in your dinner – Thailand knows how to do food. Don't forget a trip to fast-paced and glitzy Bangkok. There really is no other capital city in the world like it. Experience Travel Group offers some extraordinary trips to get beneath the skin of this unique country.
New Zealand is another timeless graduate destination. It has some of the best landscapes in the world to discover and is simple to get around on a budget with many hostels and cheap travel options available.  Be prepared for some eye-popping vistas from glaciers, vineyards, Hobbit-worthy countryside and picture-perfect beaches. It will be winter so don't forget your coat!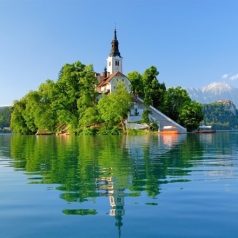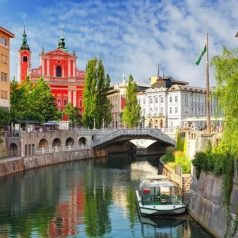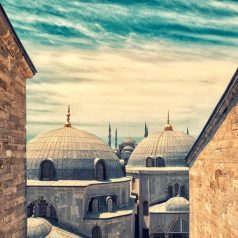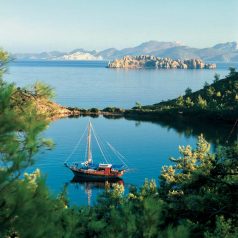 Best budget breaks
Eastern Europe's Romania is the ideal place for cash-strapped graduates to explore. It's easy to travel around on the communist-era railways, accommodation is fantastic value and food and drink is cheap. There are fairytale castles to enjoy in sunny weather, plus the bear-filled Carpathian Mountains to stomp though. When you've had your fill of history and nature, Romania's cool all-night open air clubs and bars of Bucharest should be just the ticket.
Slovenia is another Eastern European gem. It's a tiny country but is ideal for travellers on a budget who love the great outdoors. Beautiful alpine meadows, snow-topped mountains and dense green forest give way to sunlit vineyards and an unspoilt coastline. Charming Lake Bled is fantastic for swimming, hiking and boating and you could spend many hours in the Soca valley rafting, cycling  or skiing. If you have the funds, you could combine Slovenia with Croatia.
Turkey is back on the map now it's more settled and prices have lowered, and rightly so. It's jam-packed with history and stunning architecture, and its landscapes aren't bad either, with endless golden beaches, fields of olive groves and pretty fishing villages to take in. Kas is an arty coastal town that is perfect for graduates with a bohemian, buzzy vibe.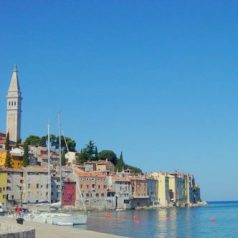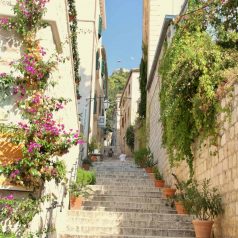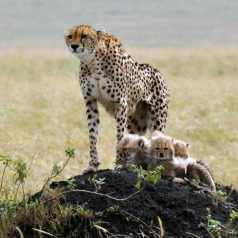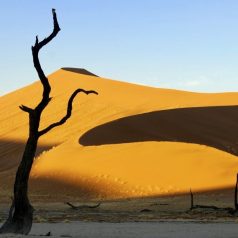 Once-in-a-lifetime graduate holidays
For high-octane glamour, you can't go wrong in Croatia. Try island hopping among the archipelago and sipping cocktails in stylish Hvar. It's also good for adventure and culture, with mountainous Istria in the north and the ancient walled town of Dubrovnik to explore. Croatia is a stunning destination but tends to be pricier than other European destinations. However, budget flights have opened up travel options to this lovely country and there are plenty of cheaper accommodation options too.
Combine rolling, red sand dunes, big night skies, a shipwreck-scattered coastline and land with rare black rhino, cheetah and desert elephant and you have Namibia. It's an extremely safe African country, and there is no jet lag to combat either. A popular trip is a self-drive safari, which should keep costs down but the ability to explore this stunning destination in depth.
Also see the best holidays for teenagers after GCSE exams.
Last updated: 28 February 2022