Best holiday destinations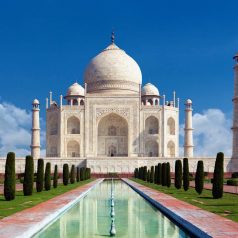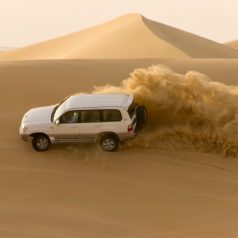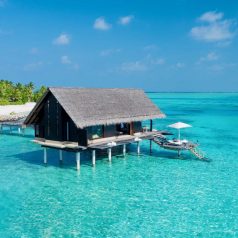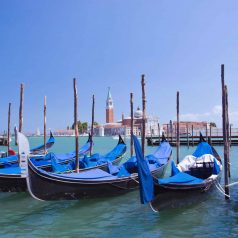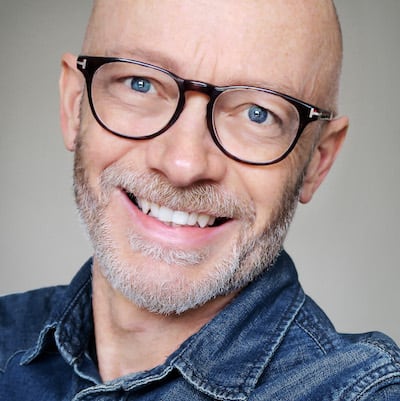 By Mark Hodson, Sunday Times Travel Writer
I'm often asked what are the best holiday destinations in the world. It's not an easy question to answer because everybody has their own opinion. In other words, it's subjective.
However, I've been a travel journalist for more than 20 years and visited more than 80 countries. So I'm in a reasonably good position to tell you the top holiday destinations.
If you are planning a trip with children, you will have specific needs. In that case, see our family holiday ideas or – depending on the ages of your kids – our tips for holidays with teenagers, toddlers or babies.
If you don't have kids, you might want to skip to our holidays for singles or holidays for couples.
Quick links
Beaches in Europe – Islands and lakes – Long haul beach – Africa – Asia – Tours – Adventures – Active holidays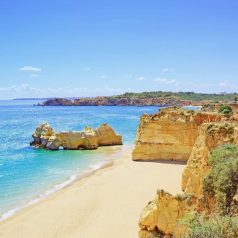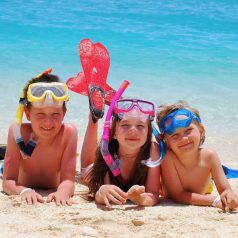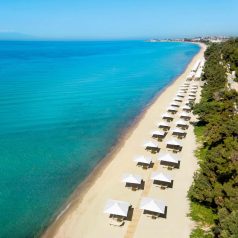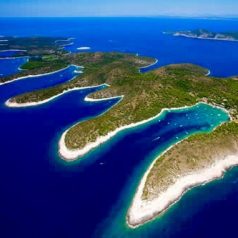 Best beach holidays in Europe
It's hard to beat the Med for sun, sand and summer fun. However, I'm not a big fan of the pile-'em-high concrete package resorts. Instead, I prefer places where you can enjoy the natural beauty of the region, its great food and friendly people. It's hard to beat Turkey for all three, a country where the standard of hotels has increased dramatically in recent years.
Another reliable destination is Croatia which has a long unspoilt coastline where you'll find thousands of islands, some with lovely coves and good-value accommodation.
If you want to get further off the beaten track, try neighbouring Montenegro, one of Europe's fastest growing destinations, which crams mountains, lakes, national parks, historic cities and dozens of tiny beaches into a country half the size of Wales. It's also outstanding value. Check out these stylish places to stay.
Greece offers simple summer pleasures in abundance: sun, great beaches, good cooking and warm seas. I love the small islands of Alonissos and Paxos.
Crete is the biggest island in Greece, but away from the busy resorts it still offers many untouched fishing villages and boutique hotels in remote rural locations. You could splash out on a stay at the stylish Daios Cove or enjoy the privacy of renting a villa at Pendamodi. If you want more detail, check out these extensive holiday ideas for Greece.
You can't really go wrong with Italy. Discover art treasures and rolling hills by renting a villa in Tuscany or go south to Puglia where you can could sleep in a luxury masseria or a traditional trullo with private pool. If you want classic style, try the Amalfi Coast.
Unfortunately, a lot of the Italian mainland has inferior beaches. But that's definitely not the case on the islands of Sicily and Sardinia where you'll find long stretches of sparkling white sand. Sardinia, in particular, has beaches to match those in the Caribbean. Try Forte Village in Sardinia and the Verdura Golf & Spa Resort in Sicily.
Spain is one of Europe's great beach destinations. I particularly like the coast of Catalonia because you have pretty coves, along with authentic fishing villages and a backdrop of mountains. However, if you are looking for long stretches of sandy dunes, you should head way down south to the Costa de la Luz. Most visitors make the mistake of overlooking Northern Spain. This unspoilt region offers wild beaches, historic towns, mountains, rivers, rolling countryside and low prices. If you're in search of the "real Spain", you could try a self-drive tour of Extremadura, home of jamon iberico.
France has thousands of great holiday options right on our doorstep. You'll find some of the best beaches on the islands such as Corsica and Ile de Ré on the Atlantic coast. There are also plenty of good-value options such as holiday parcs and self-catering apartments. See lots more options in our pick of the best holiday destinations in France.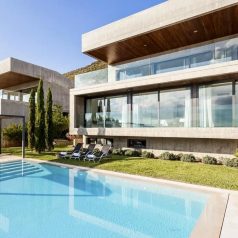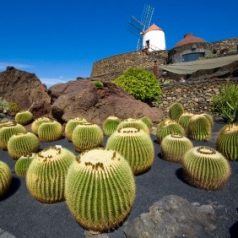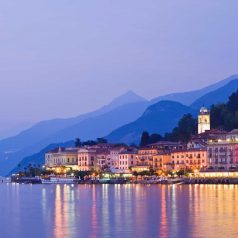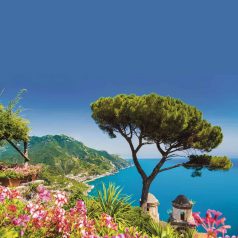 Islands and lakes
The Spanish islands of Mallorca, Menorca and Ibiza all have superb beaches along with great food and pristine countryside, but you will have to steer clear of the budget package resorts. See more holiday destinations in Spain.
The Canary Islands are only four hours flying time from Britain yet offer sunshine all year round. Lanzarote and Tenerife are two of the most popular islands, and it's obvious why. You can enjoy a range of watersports, explore volcanoes and national parks, or simply soak up the long hours of sunshine. Find out more about where to go in the Canaries.
Not all the best beaches are on the coast. How about the Italian Lakes where you'll also discover stunning scenery, classic hotels and wonderful food? The best destinations include Lake Como, Lake Garda and the lesser known Lake Iseo.
On a tight budget? Check out our tips for the best cheap holidays.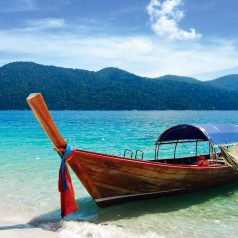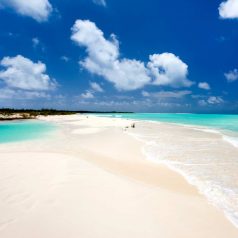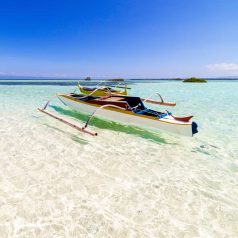 Long haul beach destinations
If you are prepared to fly for seven hours or more, you literally have a world of options. The coral sand beaches of the Maldives and the Seychelles are world beaters while Mauritius has some fabulous hotels. If you want to combine beach and city, take a look at Rio de Janeiro, Sydney or Cape Town – which in my opinion are amongst the most naturally beautiful cities in the world.
You'll find some of the world's best beach destinations in Asia. For pure tropical sands it's hard to improve on Thailand, while Bali combines superb beaches with an alluring spirituality. In India, Goa is great value.
Both Malaysia and Vietnam have amazing stretches of beaches, though you wouldn't visit either without heading inland to enjoy the cultural treasures. Borneo is growing in popularity, not least because it's at its best during our summer (unlike many other destinations in south east Asia) though here again you should not stick to the coast: see orangutans and visit tribal villages. This Ultimate Borneo trip includes time in Sarawak and Sabah.
The Caribbean is often wrongly thought of as a winter sun destination, but in fact it works year round with many of the best deals in spring and early summer. It's just a question of picking the island that is right for you. Do you want the busy social whirl of Barbados, or the languid vibe of a small island such as Anguilla? If you're a diver, try the Cayman Islands, while Cuba combines beaches and a fascinating local culture.
See my full pick of the best Caribbean holiday destinations, and the best time to visit the Caribbean.
In South America, Brazil has world-class sands, from vibrant Rio to the tropical north-east beaches of Bahia. See more holiday destinations in South America.
It's a long journey to the South Pacific, but absolutely worth it. Highlights include Tahiti, Fiji and the Cook Islands.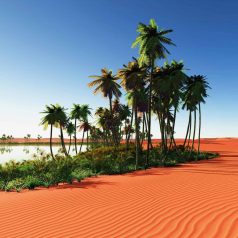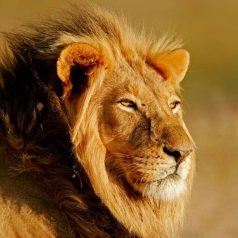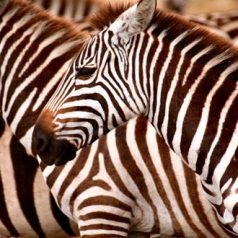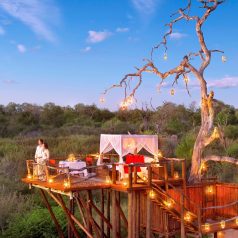 Best Africa destinations
For excitement and natural beauty, Africa is difficult to beat. This vast continent is not just about safaris – it's a hugely varied, culturally rich, majestic and eye-popping series of experiences. In the north, Morocco is a country of cultural treasures, mountains and deserts only three hours flying time from the UK. I recommend staying at a riad in Marrakech or Fes combined with a visit to the coast at Essaouira and a trip into the Atlas Mountains.
I'm a huge fan of Egypt. The capital Cairo is one of the world's great cities, which you should combine with a luxury cruise on the Nile.
And of course there are safaris. In Africa you can choose from 30 different safari types in Kenya, including many sensibly-priced options, or go for the full-on luxury experience in Botswana. If you want to escape the crowds, join a gorilla tracking safari in Rwanda. Or if you're feeling more adventurous, you could embark on a self-drive holiday in South Africa, which is easier than you might think.
West Africa offers great winter sun holidays. The beaches of The Gambia are only six hours flying time from the UK., or you could head a little further to the spectacular islands of Cape Verde – where Africa meets South America.
See our pick of the best holiday destinations in Africa.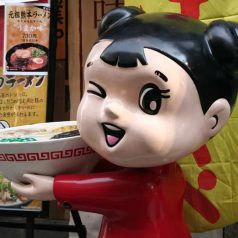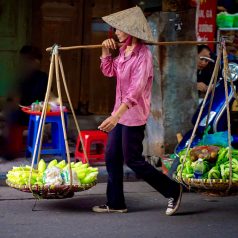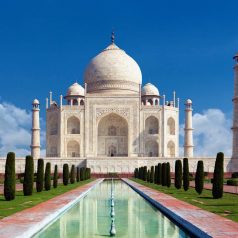 Top Asia holiday destinations
Beaches, hot weather and a low cost of living are the main draws in south east Asia. Don't forget also that you can find some of the world's best food. The island of Koh Samui – for example – is one of Thailand's most popular destinations not least because of its long sandy beaches, good nightlife and cheap diving.
Sri Lanka has excellent hotels, great service, spicy food and lots of sights from national parks and elephant sanctuaries to tea plantations and Buddhist temples. India is a glorious assault on all your senses, best seen in "small chunks". First-timers should see the Golden Triangle – take a private tour in a chauffeur-driven car with TransIndus. Or kick back on a leisurely tour of Kerala.
There are few holiday destinations more addictive than Cambodia. The beautiful jungle-clad temple complex of Angkor should be on everybody's "bucket list", while the country's food, great hotels and beaches are all big draws.
Asia also has some astonishing cities. Tokyo combines the world's most advanced technology with some of its oldest cultural rituals. Beijing is also a beguiling mix of old and new, while Moscow offers unrivalled cultural pomp and grandeur as well as the political intrigues of the Kremlin. Combine it with a visit to St Petersburg.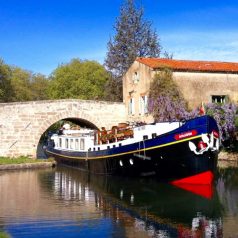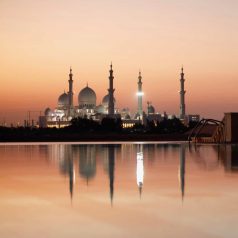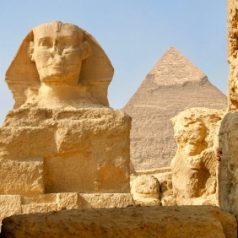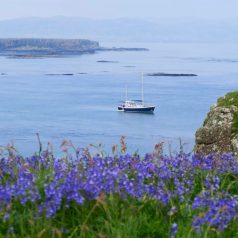 Touring holidays
Although it's not cheap, you could take a luxury barge cruise through the waterways of France. Best destinations include Burgundy and the Canal du Midi.
If you don't like flying, why not head to the Highlands of Scotland for a whisky tour or a wildlife tour of the island of Mull where you have a good chance of seeing Minke Whales, otters, seals and porpoises.
In Portugal you should make a beeline for the beautiful Alentejo region which is like the Algarve 40 years ago. You'll find deserted white sand beaches, medieval towns, white-washed villages and great wineries.
Abu Dhabi, the capital of the Emirates, is fast emerging as an exciting winter sun destination. Highlights include 400km of sandy coastline, glamorous shopping malls, desert safaris and Yas Island which is home to Ferrari World, Yas Waterworld, a Formula 1 race track and the world's fastest roller coaster.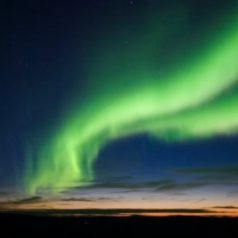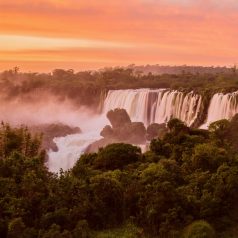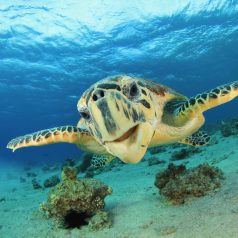 Adventure holiday destinations
South America sees relatively few visitors from the UK, but it's growing fast as many adventurous holidaymakers realise its enormous potential.
Argentina is a huge draw, as it's easy to put together a varied and spectacular itinerary including a tour of Buenos Aires, and visits to glaciers, wild pampas, beaches and waterfalls.
The islands of the Galapagos are pristine and dramatically beautiful, but it is the close-up encounters with seals, giant tortoises, marine turtles and exotic birds that make you understand why many people rate it amongst their top destinations in the world.
Closer to home, Iceland is a fascinating country of mountains, glaciers, volcanoes and geysers – like a geography lesson come to life.
Jordan is another country not to be overlooked: the rock-carved city of Petra can be visited by candlelight and combined with the Dead Sea and Wadi Rum.
See more adventure holiday destinations.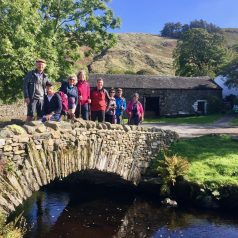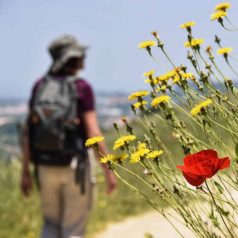 Active holidays
Walking holidays come in various forms. You could take a self-guided hotel-to-hotel walking holiday with Inntravel where your luggage is transported to the next destination each day. Popular routes include the Costa Vicentina coastal walk in Portugal and the Lycian Way in Turkey.
Alternatively, take a walking holiday based at a single location. This involves less packing and is more relaxed. You can also opt for a walking holiday with your own guide with destinations including Morocco and India. Details here.
Closer to home, you could rent one of these lovely cottages in the Peak District.
Family activity holidays are on the rise. You could cycle along the coastline of Mallorca or yodel your way through the Austrian Tyrol.
Summer in the Alps is great value, particularly for families. Head for Morzine or Chamonix in France. Or get together with family or friends and rent a chateau in France with Oliver's Travels. Most popular picks include Chateau Gombardy in the Loire Valley, which sleeps up to 16 with a swimming pool, tennis court and separate coach house.
In winter, ski holidays provide a great way to get active and experience the beauty of the mountains. One of the best value ways to hit the slopes is on a ski chalet holiday. For families, we recommend Esprit Ski (though it has cancelled its 2020-2021 winter programme).
>> for holiday ideas, visit the homepage. Or see our Top 10 holiday destinations and visit our sister site for the Top 10 honeymoon destinations.
* Did you know you can save up to 40% on holiday prices? See all the latest deals.We publish new deals most weeks and you can get them delivered to your inbox by entering your email address below.
Last updated: 9 December 2020