Best holiday destinations in South America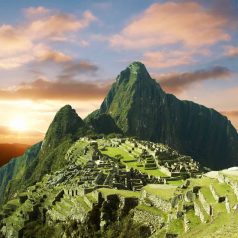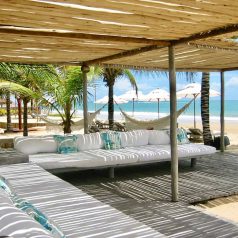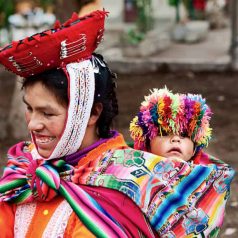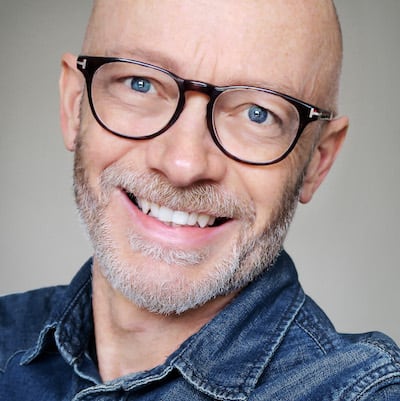 By Mark Hodson, Sunday Times Travel Writer
Latin America is one of the world's most exciting travel destinations, yet it remains relatively undiscovered by British holidaymakers. There's a tremendous variety of experiences on offer in South and Central America, from mountains and jungle to vibrant cities and paradise beaches.
As enticing as it is, Latin America is also challenging. For a start there is a language barrier. Spanish is spoken across most of the continent, with Portuguese the language of Brazil. The only country with any volume of tourists that is English speaking is Belize in Central America. Elsewhere, even in the most cosmopolitan cities independent travellers struggle without some of the language. That's partly why this is a holiday where you need a tour operator to organise the whole thing and help you along the way.
The other challenge is the sheer size of the place. Unless you have six months to spare, don't even think about travelling vast distances across multiple countries. Each of the main tourist destinations – Brazil, Peru, Argentina, Chile, Mexico and Ecuador – has more than enough to keep you busy for several weeks. If you want to do another country, it's often best to plan another trip in the future.
Quick links
Brazil – Peru – Argentina – Ecuador – Costa Rica – Chile – Central America – Colombia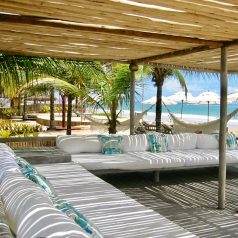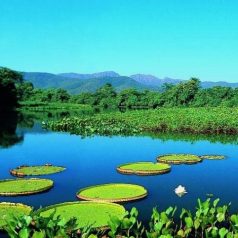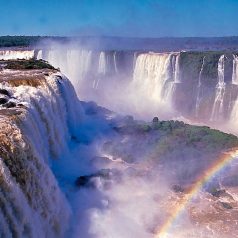 Brazil
Brazil has some of the world's finest beaches along a 5,000-mile coastline. You can stay in hip hotels, dance to samba, try your hand at surfing and watch dolphins from the shore. Highlights include trendy Trancoso and stylish Buzios, a favourite of well-heeled locals. Our tip for the best "secret" resort is Fernando de Noronha.
A visit to Rio de Janeiro is a must, and it's probably where your journey will start and finish. The city beaches of Copacabana, Ipanema and Leblon are spectacular, and the big tourist draws of Sugar Loaf and Corcovado don't disappoint. But Rio is about more than sights: it's a place to enjoy life, dining at churrascaria steak houses, drinking caipirinha cocktails and dancing until the early hours.
Brazil is also increasingly popular with families. Try this family itinerary which includes the beaches of the Costa Verde and the Pantanal, the largest wetland on the planet, where you can stay on a working cattle ranch, go in search of jaguar and go piranha fishing.
See more family adventures in Brazil, a full selection of travel ideas and the best time to visit.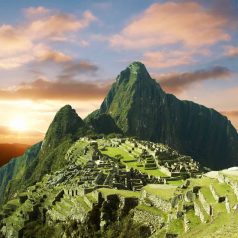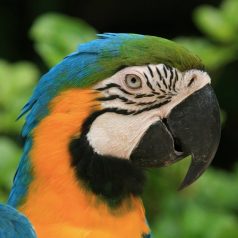 Peru
Most people that have travelled in South America rank Peru amongst their favourite destinations. There is a plethora of adventures, cultural sights, natural beauty and luxury to enjoy. An expert tour operator will put together an itinerary that helps you get the most out of this spectacularly diverse country, whether you want a private or group tour. Try Cox & Kings.
You can travel to Machu Picchu on board the Hiram Bingham, a Belmond Train designed to echo the 1920s glamour of the Venice-Simplon-Orient-Express, and combine it with a cruise on this Costa Rica and Peru adventure.
Peru is also growing in popularity with families. This family adventure includes a stay in a nature lodge set in the Colca Canyon, home of condors, and a train ride to Lake Titicaca, the world's highest navigable lake, along with a trip to Machu Picchu.
Find more Peru holiday ideas and the best time to visit Peru.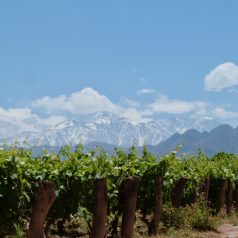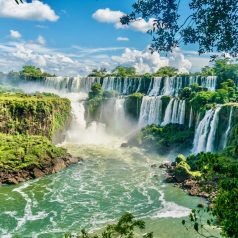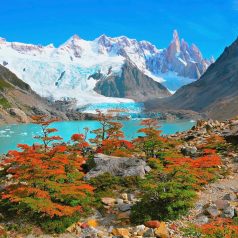 Argentina
Argentina is a magnificent country, from the heady atmosphere of the capital Buenos Aires – where tango dancers can be seen in the streets – to the stunning wilderness of Patagonia. One of the undoubted highlights is the wine country of Mendoza where you can enjoy private tastings of the finest malbec.
You can head into the pampas to stay on a private estancia where you can head out on horseback with the Gauchos and try your hand at polo.
Patagonia is a spectacular contrast – a vast region of snow-capped mountains, brilliant blue lakes and stunning glaciers. Head to Los Glaciares National Park to see the best of the area.
Find more holiday ideas in Argentina.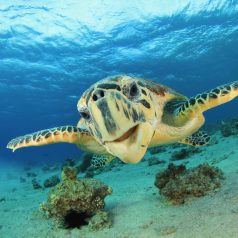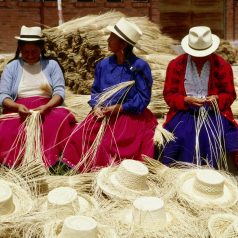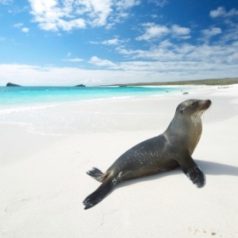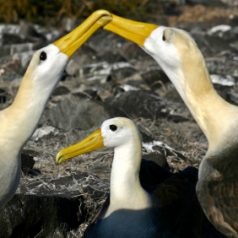 Ecuador and the Galapagos Islands
Ecuador is arguably one of the most under-rated holiday destinations in South America. Many people are aware of the Galapagos Islands  – where Darwin worked on his Theory of Evolution – but fewer are aware of the remarkable sights on the mainland. Combining the two in a single holiday is an unforgettable experience.
Most visits start in Ecuador's capital, Quito, which is set amid mountains and combines colonial architecture with colourful markets. It's worth exploring further to discover the beautiful city of Cuenca, the volcanic landscapes of Cotopaxi National Park, the Amazon jungle and the mountains and glacial lagoons of Cajas National Park.
You can visit Ecuador on a private holiday or escorted tour.
The best way to explore the Galapagos is on board a small specialist cruise ships, allowing you to visit a number of the islands and appreciate the diversity of its volcanic landscapes and – of course – unique wildlife. Expert English-speaking guides will allow you to up close with seals, birds and giant tortoises without endangering them. The ideal length for a cruise is four to seven days but you can also choose a land-based holiday, staying on Santa Cruz Island and taking excursions to nearby islands.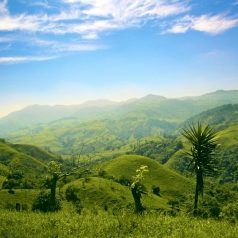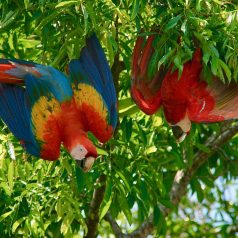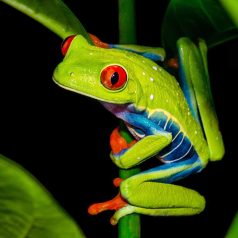 Costa Rica
In Central America, Costa Rica has quickly emerged as one of the most popular destinations in the region, mainly for its diverse natural environment that encompasses mountains, volcanoes, wildlife, rainforest and beach. It's also a small country with good-quality hotels, an excellent road network and a reputation for safety, so it's easy to get about by road.
For an introduction to the country, try this Costa Rica Highlights 12-day private tour which will take you to Tortuguero Jungle Reserve, Monteverde Cloud Forest Reserve, Arenal volcano and both Pacific and Caribbean coasts.
If you're pushing the boat out, check out Costa Rica in Style and, if animals are your focus, take a look at this Sustainable Wildlife holiday.
You can combine Costa Rica with Panama or Cuba.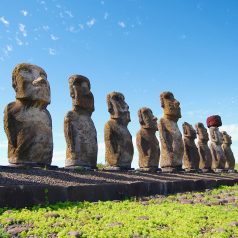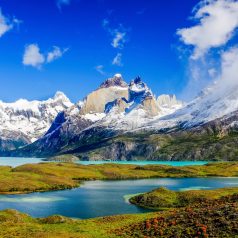 Chile
The phrase "Land of contrasts" is a travel brochure cliche, but Chile really does offer staggeringly diverse and dramatic experiences, from the salt canyons and volcanoes of the Atacama Desert in the north – one of the driest places on Earth – to the icebergs and glacial fjords of the Torres del Paine National Park down south in Patagonia.
The capital Santiago has plenty of charm and is close to many renowned vineyards. You can also spend time on beaches and go hiking in the Lake District.
But one treat you should not miss is a trip to Easter Island which is not just one of the most remote places on Earth, but its ancient monumental statues, known as moai, will mystify and astound you.
Cox & Kings has the best selection of small-group tours and private tours throughout Chile. Its most popular tour, Splendours of Chile takes in Santiago, the Atacama Desert, Punta Arenas and Torres del Paine National Park over 12 nights. It also offers a spectacular 7-night self-drive Carretera Austral Adventure.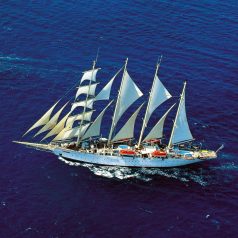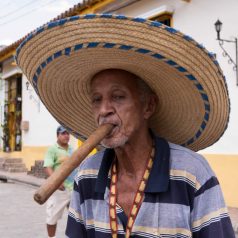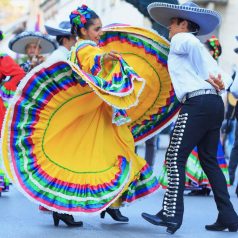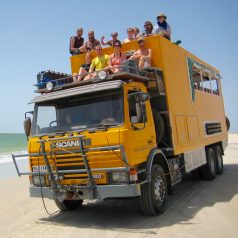 Central America
There is almost no limit to the many types of holidays you can enjoy in Latin America, and many more great countries. Nicaragua is rapidly emerging as a destination in its own right, while Mexico is a favourite destination for white-sand beach holidays.
You can explore the region on a tall ship sailing cruise, including this itinerary through the Panama Canal.
Although Cuba is classified as being in the Caribbean, it is arguably an extension of Latin America marooned off the coast of Florida and – because of the repressive communist regime – stuck in 1970s. It has stunning beach resorts such as Cayo Santa Maria but the most exciting places are visit include the capital Havana and the colonial city of Trinidad.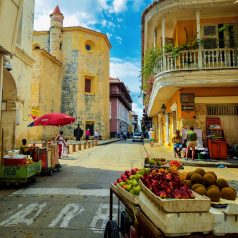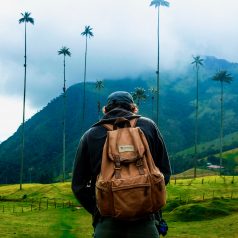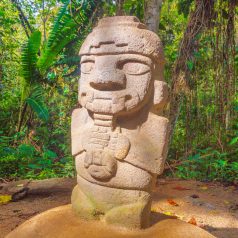 Colombia
Once a byword for drug cartels and kidnapping, Colombia has fast emerged as one of the continent's most exciting destinations – easy to get around, safe and welcoming and incredibly diverse.
You can go hiking in the snow-capped Andean mountains, visit family-run coffee plantations, explore colonial cities and relax on Caribbean beaches. You can join a cycling tour, go horse riding, and visit rainforest, nature reserves and the great Amazonian jungle.
The capital Bogota is worth a couple of days exploring, and no visitor will want to miss a trip to Cartagena on the Caribbean coast, a lively historic port that was brought to life by the novelist Gabriel Garcia Marquez.
Last updated: 4 August 2022