Best fly-drive holidays

By Cathy Winston
The lure of the open road, every corner hiding a new discovery, is enough to tempt anyone to grab a suitcase and book a trip. And the freedom to go where you want when you want, is one of the highlights of a self-drive holiday, with the flexibility to explore as the fancy takes you.
But fly-drive holidays needn't mean venturing out into the great unknown with no plans at all, or spending long long hours behind the wheel of a car.
With a string of itineraries to pick out the highlights of your destination, carefully chosen hotels and all the practicalities of car rental taken care of, more companies than ever are creating great fly-drive and self-drive trips. And if you still want the freedom to see where the road takes you, we've got some great suggestions for that too.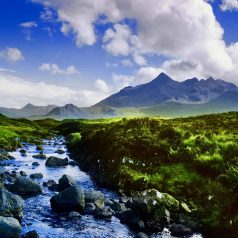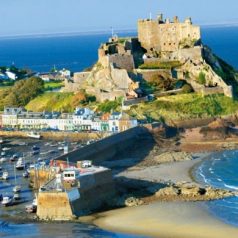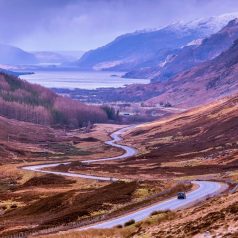 Self-drive holidays in the UK
Staying within the UK is an easy first step. And you can still have a hugely memorable trip, without any worries about foreign traffic regulations, .
McKinlay Kidd has some very creative itineraries, including one-way routes through the Outer Hebrides, starting with a beach landing at Barra. Or team another couple of islands together, exploring the beautiful landscapes, the history and the whiskey (though you'll want a designated driver along for the ride or taxi standing by for that bit). With a personalised itinerary, you'll have maps, recommendations of places to see, ideas for viewpoints to stop at, and even suggestions of where to eat en route.
Make the trip even more special, by choosing a Ferrari Spider to arrive at a Scottish castle, as well as an Aston Martin, Jaguar E-Type and Austin Healey, among a range of British sports cars to transport you from A to B in real style. You can even drive Scotland's North Coast 500.
Or board the ferry to the Channel Islands to explore or Jersey. The island is small enough that you can pootle around the quiet roads, stopping wherever the fancy takes you to eat and explore, and still have time to spare on a long weekend, it's one of the most relaxing self-drive holidays you could pick.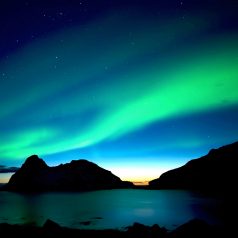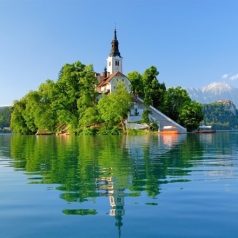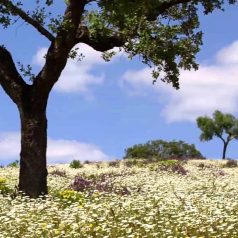 Driving holidays in Europe
Crossing the channel to explore northern Europe is another easy way to test out self-drive holidays. Don't forget to check all the local legal requirements, including the specific kit you need in your car, before you travel.
But for a few more unusual itineraries, there are trips to take you to the adventurous north in Scandinavia as well as heading off the beaten track in eastern Europe, or some sun-filled escapes in the southern countries.
Fly to the sun in Italy before cruising along the Amalfi coast or the winding roads of Sicily with tailored holidays from Expert To Italy. Or treat yourself to an ultra-glamorous slice of the dolce vita on a tour of Tuscany's wineries, travelling by Ferrari and private helicopter, with Scott Dunn. Long Travel also has a great selection of self-drive trips in Southern Italy, Sicily and Sardinia.
You could explore the beautiful Alentejo region of Portugal. It's the largest region of the country but the least populated and reckoned by many to resemble the Algarve 40 years ago. Pick from a selection of itineraries.
I also like this collection of historic pousada hotels. Book with Wexas Travel which can create a tailor-made self-drive trip from just £395 including flights.
In Spain, discover the authentic, unspoilt region of Extremadura. This 8-night self-drive tour from Seville to Madrid will introduce you to Roman amphitheatres, medieval walled towns and national parks, staying in historic Paradors.
Slovenia is a real undiscovered gem, and great value. This 8-day fly-drive holiday hits all the right spots including the charming capital Ljubljana, beautiful Lake Bled, beaches and vineyards.
Exsus has a huge list of options to tempt with plenty of luxury touches and some more unusual destinations too: discover northern Greece away from the beaches, or travel from Zagreb to Dubrovnik via Split to see some of the highlights of Croatia. If you'd rather venture north, they also have drives through the stunning fjords of Norway.
Nordic Experience has its own great Norwegian trip ideas, including a separate itinerary in the fjords including free days and suggestions so you can pick and choose your own favourites from their recommendations. Or voyage next door to Sweden, to explore little-known Gotland with its Unesco World Heritage walled town, Visby, as well as pristine beaches.
For more adventure behind the wheel, hop into a 4×4 for a jaunt around Iceland's 'ring road' with Regent Holidays following highway one as it  make a dramatic loop around the country. Or discover the Faroe Islands and the Azores, wild landscapes and volcanoes on the very edge of Europe.
If you're planning any kind of driving holiday, you should first check out Abigail King's Road Trip Essentials Guide which has a printable packing check list.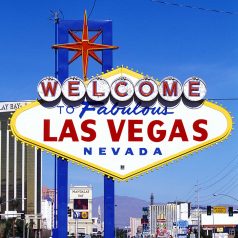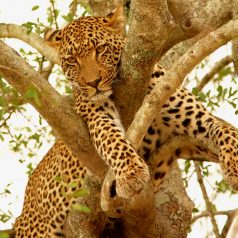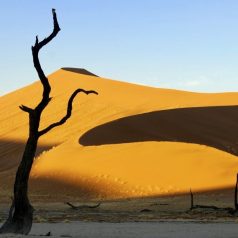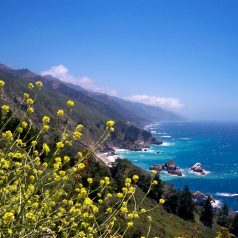 Long-haul self-drives
If you've never considered driving in Africa, Asia, Australasia or South America, it's actually a great way to explore more of the country than being limited to public transport or sticking with an escorted group.
Unless you've notched up quite a few self-drive trips, it's well worth having the support of the travel experts in creating an itinerary, advising you and lending any necessary back-up here.
South Africa has a good road network and less traffic than a lot of European destinations, ideal for a safari with a twist.
The specialists at Mahlatini recommend this two-week self drive holiday in South Africa's Western Cape, which begins in Cape Town and includes a tour of the Winelands and the Garden Route and a safari at safari at Amakhala Bukala Game Lodge.
And while Cuba's vintage American cars are one highlight of a visit to Havana, getting behind the wheel in something a bit more modern (with the emphasis on 'a bit') is a great way to explore beyond the capital and more popular resorts. Check out these fly-drive itineraries.
If you'd rather not spend your entire trip driving, InsideJapan Tours mixes train travel and walking with the chance to drive as you get further from the main tourist centres – there's no navigating Tokyo, you'll be very glad to hear.
Last updated: 12 June 2020
* Did you know you can save up to 40% on holiday prices? See all the latest deals.We publish new deals most weeks and you can get them delivered to your inbox by entering your email address below.