Best Caribbean holidays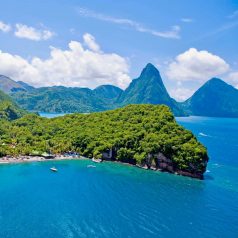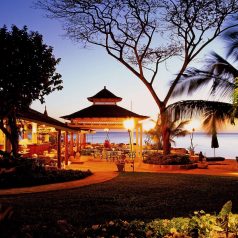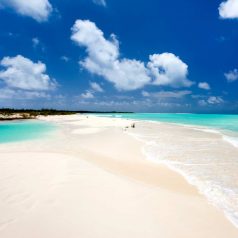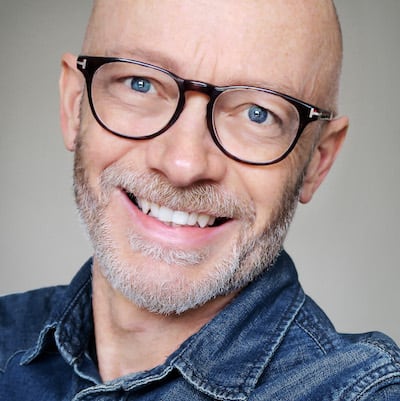 By Mark Hodson and David Wickers
We love the Caribbean – beautiful beaches, great hotels, fabulous food and lots to see and do. We recommend you book a package (e.g. flight + accommodation) so your money will be protected. Follow the links below for details of prices and booking policies.
But which are the best Caribbean holidays? Here are our personal picks.
1. Barbados
Barbados has more top hotels than any other island, most of them found along the so-called Platinum coast on the west side of the island. Top restaurants too – though don't come with too thin a wallet.
2. Anguilla
The tiny coral island of Anguilla has some of the best beaches anywhere in the world – white, soft, powdery and very often near deserted. It is also home to some of the Caribbean's finest hotels including Malliouhana and Cap Juluca.
3. St Lucia
St Lucia is arguably the most scenic of all the islands, with dramatic mountains, lush forests, charming plantation houses and even a drive-in volcano. Best hotels include Sugar Beach and the adults-only Calabash Cove. See more holiday ideas in St Lucia.
4. Antigua
Antigua boasts a beach for every day of the year, even one for leap years if you count the pink sands of its sister island Barbuda. This is an ideal destination for families. But do tear yourself away at least once to visit English Harbour, a tropical Greenwich restored as the old sea dogs would have known it. One of the best beaches has been snapped up by the luxury all-inclusive Sandals Resort.
5. Cuba
If you want your white sand beaches served with a Latin accent – and a hefty slice of fun – head to Cuba. You'll find salsa clubs, mojito bars, cigar factories and, of course, 1950s American cars. The most popular option is a Havana and Beach two-centre holiday, but it's worth exploring more of this beautiful and fascinating island on one of these private escorted tours.
6. Jamaica
Aside from beaches, rum and reggae, there's a lot of Jamaica to get excited about. Its 1,000ft mountains, cloaked in rainforest, have species of birds and flowers found nowhere else on earth. Tuck yourselves away at Jamaica Inn, a charming boutique hotel on a private beach. Jamaica is also the home turf of  Sandals which has  four luxury all-inclusive resorts on the island including the Caribbean's first over-water suites.
7. Cayman Islands
The Cayman Islands offer the greatest variety of catalogued dive sites in the world. Whether you are a beginner or an expert (Jacques Cousteau put the islands in his premier half dozen), you'll be able to experience both reef and wreck diving. The islands also has some superb hotels including the Ritz-Carlton, Grand Cayman, Westin Grand Cayman and Kimpton Seafire Resort & Spa.
8. Take a cruise
A cruise is a great way to introduce variety into a Caribbean holiday. You can see a variety of islands without having to pack and unpack. Virgin Voyages offers an innovative adults-only programme sailing out of Miami, with an emphasis on chilled-out day times, quality food experiences and busy nightlife. If you want something smaller, join a tall ship cruise on one of three historically-styled, fully-crewed sailing boats with Star Clippers. Because these ships are so much smaller than most cruise liners, they can visit smaller, more interesting ports.
9. Rent a villa
Rented houses in the Caribbean tend to come ready staffed with at least a cook/housekeeper and, in the swankier properties, maids, laundresses, butlers and night watchmen. It's like having a small hotel all to yourself. Check out these villas from CV Villas.
10. Walking holidays
Walking holidays in the Caribbean are becoming increasingly popular as visitors want to get beyond the beaches to discover the natural beauty and wildlife of the islands along with authentic local villages. Ramblers Holidays has a great selection of walking holidays in the Caribbean including island-hopping itineraries.
What about Bermuda?
Though often regarded as being a Caribbean island, Bermuda is actually stranded in the middle of the Atlantic Ocean. It's too cold in winter but tends to have a wonderful climate between spring and autumn, with easy onwards flights to New York. It appeal lies in its superb beaches, quality restaurants, quirky colonial style and a general air of safety and civility.
See our expert guide to the best time to visit the Caribbean and details of the weather in January, February, March, April, May, June, July, August, September, October, November and December.
Last updated: 6 April 2022
* Did you know you can save up to 40% on holiday prices? See all the latest deals.We publish new deals most weeks and you can get them delivered to your inbox by entering your email address below.