10 best beach holiday destinations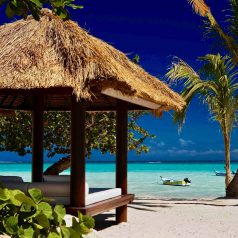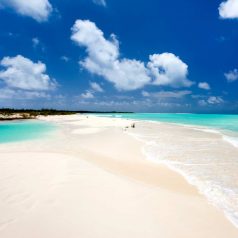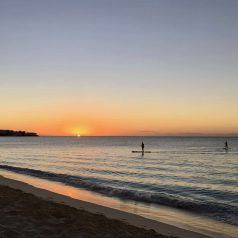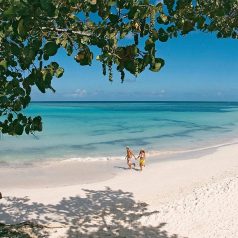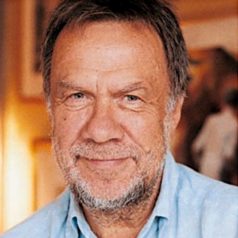 By David Wickers, Sunday Times Travel Writer
During the pandemic, we've been mainly dreaming about walking barefoot on a white sandy beach, watching the sunset, cocktail in hand. When this all ends, where shall we go?
Here's a personal selection of some of the best beach holidays in the world with recommendations on where to stay and how to book. If you're travelling alone, see the best beach holidays for singles. Check out our sister sites if you're looking for family holidays or honeymoons.
Note: all the travel companies featured are personally recommended by our editors.
The Caribbean
Even Columbus was confused. When he sailed there in 1492 he recorded in his ship's log that there were so many islands he didn't know which one to visit first. British first timers to the Caribbean often face the same dilemma. You could opt for Barbados or the Cayman Islands. But if beaches are top of your priorities take a look at the gorgeous coral island of Anguilla. Or you could do a lot worse than Antigua which has 365 of them, one for every day of the year. For luxury resorts at value prices, head to the Caribbean coast of Mexico. See our selection of the best Caribbean holidays.
Western France
From the eight mile strand at La Baule – the longest in Europe – to the surf at Biarritz and on to the Spanish border, the Atlantic coast of France is almost entirely hemmed by dandy beaches. South of the Gironde estuary, along the pine-backed, dune-heaped Cote d' Argent, it's virtually one long run of sand, straight as a blade. There are some attractive towns (La Rochelle, Biarritz, St Jean de Luz) as well as the trendy Ile de Ré. Best option is to rent a luxury villa with private pool. Simpson Travel also has some beautiful villas on the Ile de Ré. Families on a budget should check out siblu villages.
The Maldives
Those turquoise lagoons, sugar-white beaches and cobalt seas may look like they've been Photoshopped, but the Maldives is an authentic tropical paradise, with each resort hotel located on its own private island. You'll struggle to find a bad beach in the Maldives, but for a real feeling of isolation it's best to pick an island that isn't too close to the capital, Male: a speedboat transfer is more convenient, but a seaplane transfer is an indication of a more remote island. Check out this selection of the best luxury resorts in the Maldives.
Croatia
Croatia's seasides are mostly pebbly but with incredibly clear blue water. The most famous exception is found on the south side of Brac, home to the Zlatni Rat or Golden Cape. It's the beach that looks like a sharks fin and stars on all 'Come to Croatia' posters (although the grainy texture under your toes is a tad disappointing). We also like Cavtat, an elegant little seaside of whitewashed houses with terracotta roofs, palm trees, waterfront cafes and access to both beaches and, linked by regular excursion boats and buses, Dubrovnik.  We also love the island of Hvar which has some great hotels including The Riva for boutique chic and the luxurious Adriana.
Spain
At the last count nearly 400 beaches, on the mainland and Balearics, were entitled to hoist those coveted EU Blue Flags of purity. The bad news, of course, is that many of the 1400 miles of Spanish shoreline on which they sit have become casebook studies in how not to develop tourist facilities. So where can you go to enjoy Espana del Mar without the dross? Our answer might surprise you: the Costa Brava – also known as Catalunya. But we are referring to the northern part, where the geography gets too torturous for big hotels and the roads too cork-screwy for coaches.  Instead of heaving resorts, you'll find intimate Catalan fishing villages and beaches tucked into small coves. Personal favourites include Calella and Llafranc, Tamariu, Sa Tuna and Aigua Blava. See a full range of villas in Catalunya, plus the latest offers. For a good-value luxury all-inclusive hotel, check out IKOS Andalusia.
Greece
On Corfu and the adjoining mainland, the MarBella Collection  has three gorgeous hotels set on lovely beaches. The small adult-only MarBella Nido  is perfect for couples while the MarBella Corfu ticks the family boxes, whether you have toddlers or teens. Also check out this wonderful collection of villas in Corfu.
Halkidiki, one of three peninsulas in the north of the country that reach down into the Aegean like Neptune's trident, has arguably the best beaches in Greece. It used to be monopolised by Austrian and German campers but now boasts the upmarket all-inclusive IKOS Olivia and IKOS Oceania hotels.
Another option is a beach club such as Mark Warner's new Paleros Beach Resort – see the latest special offers. See our pick of the best Greece holiday destinations.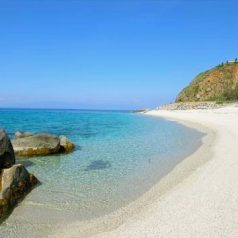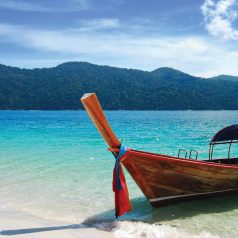 Italy
Italy's mainland beaches can be disappointing, unless you like endless rows of sun loungers and parasols. But Sardinia, second largest island (after Sicily), has a quarter of the entire Italian coastline and will definitely please those looking for magnificent beaches. For posing among the glitterati, stick to the sculpted granite coves of the Costa Smeralda in the north east. For Sahara-like sand backed by stunning sunsets, make your way to the Costa Verde in the south west. But don't neglect Sardinia's interior, a wilderness of mountains, oak, pine and chestnut forests and matted, knee-high macchia vegetation. The island also has many family-friendly hotels. We recommend Sardatur Holidays.
Thailand
If all you are looking for is a week or so or gorgeous winter weather, on a beach as gorgeous as a dream, all white sand, swaying palms and clear, warm waters, you will love Thailand. Choose between an island, from the well known Phuket or Koh Samui to tiny 'kohs' that can only be reached by boat, or the magnificent mainland beach near Krabi. But what also makes Thailand such a wonderful destination for a holiday is its rich a mix of pleasures, including city sights, lush green and well contoured  rural scenery, culture from exotic temples to hill tribes, terrific food, fascinating markets friendly locals. If you want to escape the tourist traps for unique experiences, expert local guides and thrilling wildlife encounters, check out Experience Travel Group.
Florida
Aside from Alaska, Florida has more coastline – 1,200 miles – than any other state in the USA. The most popular beaches, with acres of white sand, are those on the Gulf Coast in resorts which are widely packaged as an add-on to Orlando, a two hour drive away. They offer every water sport under the sun, a wide range of hotels and, biggest surprise of all, a brilliant museum devoted to Salvador
 Dali, St Petersburg – St Pete Beach – and Naples are among the most popular choices. On the Atlantic coast, Fort Lauderdale is a great choice – as well as having great beaches, it's close to the Everglades, just an hour from Miami and combines easily with Orlando. Find the best fly-drive holidays in Florida along with hip hotels in Miami and the Florida Keys.
Australia
Most of the population of Australia lives within a 20-minute drive of the coast, so it's hardly surprising that the beach is deeply embedded in Aussie culture. There are 7,000 beaches, according to the official count, and they are among the sandiest, silkiest and whites on the planet. There are even beaches where you can drive a car (Fraser Island), ride a camel (Broome), feed dolphins (Monkey Mia), see kangaroos (Pebbly Beach) and, of course, surf your socks off (most famously at Bondi).
Last updated: 10 June 2022
* Did you know you can save up to 40% on holiday prices? See our latest travel deals and enter your email address below to get updates every fortnight.