Best all-inclusive holidays in 2022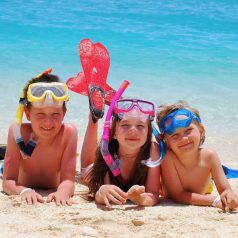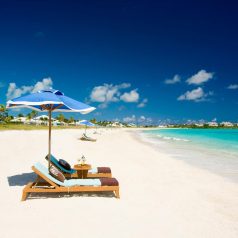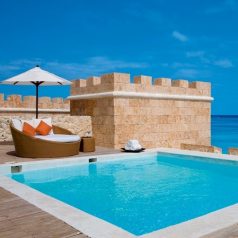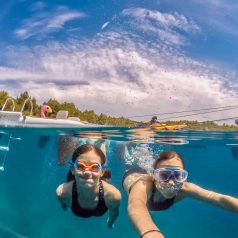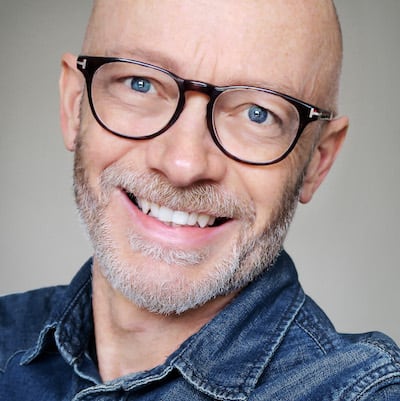 By Mark Hodson, Sunday Times Travel Writer
How does an all-inclusive holiday sound to you? To some people it will sound perfect: pay a single one-off fee then indulge as and when you choose, with limitless food and drink and plenty of activities to stave off the boredom.
There is an obvious appeal to all-inclusive holidays in 2022 in the light of the pandemic. Knowing how much you'll end up paying, and not worrying about continual requests for drinks, ice creams and snacks, is a real weight off your mind. And if that results in a little over-indulgence, well it's a holiday, isn't it. Also see our guide to the best all-inclusive family resorts.
Tourists are cut off from the local community
However, there are some strong arguments against all-inclusive resorts. Critics say that tourists are effectively penned in a gilded cage, which cuts them off both financially and culturally from local people and businesses. With food and drink on tap, they don't tend to eat at local restaurants or bars, and don't interact with locals.
There may still be economic benefits for the destination. Local people tend to be employed in the resorts. But the jobs are less appealing: working in a kitchen or cleaning rooms, rather than running your own business and enjoying the profits.
It depends on the destination
The decision of whether or not to go all-inclusive depends very much on your destination. In a country such as Thailand, which has fabulous street food and high-quality cheap local restaurants, it would be frankly nuts to book an all-inclusive. However, in the Indian Ocean it's a whole different story.
In the Maldives, for example, you will be staying on an island resort with no local restaurants within reach. You have no choice but to eat at the hotel, so booking an all-inclusive package is a very sensible option. Our recommended hotels include the all-inclusive Coco Bodu Hithi and the family-friendly One&Only Reethi Rah.
Mauritius is another good all-inclusive destination. In the five-star bracket we recommend Beachcomber while Tropical Sky has a wide range of three and four star all-inclusives.
But you can escape the gilded cage
Of course, it is possible to enjoy an all-inclusive holiday and still interact with the locals. You can book a hotel close to a town or resort and wander out to shops and bars. Rather than eat in the same hotel dining room three times a day, you can sample a few meals at local cafes or restaurants.
In Greece, we really like the IKOS group of all-inclusive beachfront hotels which offer a Dine Out option where you can choose to eat at local restaurants and tavernas instead of at the hotel. In beautiful Halkidiki you'll find IKOS Olivia and IKOS Oceania with IKOS Dassia on the island of Corfu and IKOS Aria on Kos.
There's also now an IKOS Andalusia on Spain's Costa del Sol.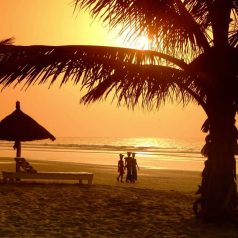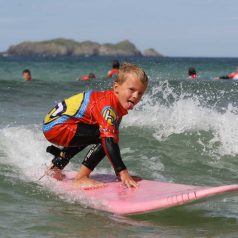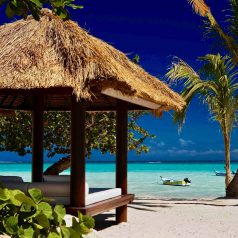 Our pick of the best all-inclusive holidays
All-inclusive hotels have acquired a reputation for low-quality: bland overcooked food, cheap local spirits and unimaginative buffets. But there are exceptions. I'm not ashamed to say that I've enjoyed some fabulous all-inclusive holidays.
Mark Warner with its Mediterranean beach clubs and ski chalet-hotels, has perfected the formula of fresh local food, good childcare and high-quality activities.
Virgin's Limited Edition properties are not strictly all-inclusive but almost everything included – take a look at Ulusaba Private Game Reserve in South Africa and Necker Island in the Caribbean.
Also in the Caribbean, the lush island of St Lucia has some very classy all-inclusive hotels including Coconut Bay Beach Resort set in 145 acres of tropical park.
For cheap all-inclusive holidays we suggest the Melia Tortuga and Ibersostar Club in the Cape Verde islands – see our editors' verdict on this exciting destination. The Gambia in West Africa is also a great value all-inclusive winter sun destination. We recommend the Gambia Experience.
If you fancy a cruise, Virgin Voyages has created waves in the sector with its innovative adults-only ships in the Mediterranean and the Caribbean. It has redesigned the cabins, made the entertainment more youthful and exciting, removed buffets in favour of table service and introduced overnight port calls (so you can enjoy destinations by day and experience the nightlife). See the latest offers.
If you want a smaller, more intimate cruise experience with all-inclusive pricing, check out these luxury hotel barges in France.
Last updated: 7 April 2022
* Did you know you can save up to 40% on holiday prices? See our latest travel deals and enter your email address below to get updates every fortnight.