Best adventure holidays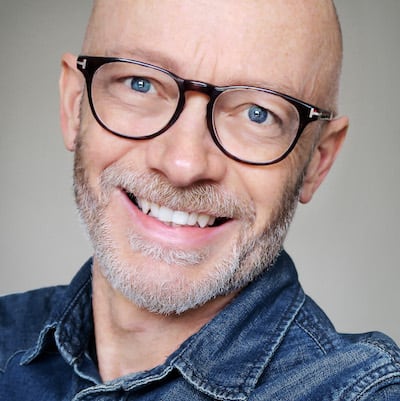 By Mark Hodson, Sunday Times Travel Writer
If you want to inject some excitement into your holidays, we've got some great ideas for adventure holidays in the UK, Europe and across the world. Whether you're travelling alone, with teenagers or as a couple, we think you'll find something you like amongst these adventure holiday ideas. Note: all the travel companies featured are personally recommended by our editors.
Quick links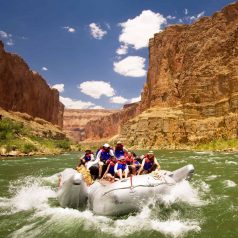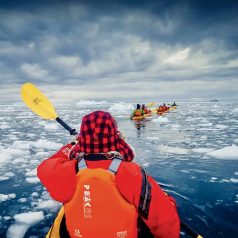 Adventure holidays for adults
If you haven't yet seen the Northern Lights it's probably on your to-do list. One of the best places to witness them is Iceland where you can also explore glaciers, hot springs and geysers, volcanic craters, lava flows and waterfalls. Take a few days in Reykyavik, do a fly-drive tour or a jeep adventure.
You'll also have a great chance of seeing the Northern Lights while staying at Sweden's ICEHOTEL. Have a few shots of vodka in ice glasses at the ice bar before wrapping up warm and sleeping on a slab of ice. In summer, Sweden is magical.
Even wilder are the Faroe Islands, an unspoiled archipelago between Iceland and Norway, just an hour's flight north of Edinburgh. This three-night Faroe Islands Weekender self-drive is a great introduction. You can also go in winter.
At the other end of the planet, you could join an Antarctic expedition cruise to get up close with penguins, whales and some of the world's most dramatic landscapes. At the adventure end of the market, the best operators include Aurora Expeditions, Lindblad Expeditions and Quark Expeditions. Options include camping out on the ice, cross-country skiing and snorkelling.
Discover The World has a great selection of wildlife holidays around the world, from Orcas in Iceland to Grizzly Bears in Canada.
One of its most exciting destinations is Alaska which is packed with wildlife and natural wonders – eight national parks, half the world's glaciers and the second biggest rainforest after Amazonia. Choose between self-drive itineraries, small-ship cruises, trekking and rail journeys.
Perhaps the most under-rated destination in south-east Asia is Borneo. Although it has stunning white-sand beaches, the real attractions are the flora and fauna, including Orang-Utans and pygmy elephants and ancient rainforests. Experience Travel Group has some amazing experiences including intimate wildlife encounters, overnight stays in tribal long houses and white-water rafting trips.
Head to South America for endless adventures and heart-stopping encounters with nature. How about . Costa Rica which has sensational wildlife, rainforests and river rafting, volcanoes and cloud forests plus beaches on both the Pacific and Caribbean coasts. See these holiday ideas.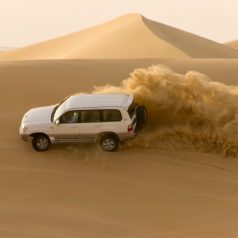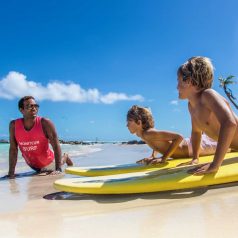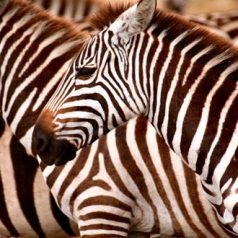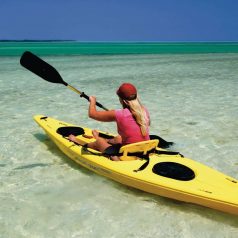 Adventure holidays with teenagers
Once your kids hit the teenage years they need something more exciting than bucket and spades on the beach. Some will want to hang out with friends, sleeping until lunchtime and playing computer games. The best way to lure them away from this is by doing something more adventurous.
We recommend this selection of teenage adventure holidays with Activities Abroad.
If your kids are interested in wildlife, you could take them on a safari holiday in Kenya. On game drives and walking safaris they will encounter the Big Five, visit the Masai Mara and sleep in a tree top hotel.
For the ultimate biology lesson, follow Darwin's footsteps to the Galapagos Islands in South America. Get up close to seals, turtles, iguanas, giant tortoises and exotic birdlife. Spending time is this special place feels like a real privilege.
South Africa is another destination that teenagers love, as it combines wildlife, natural beauty, culture and history. Take a self-drive tour from Cape Town to go whale watching, and take boat trips to see seals at the wonderful Grootbos Nature Reserve. Try this luxury Cape Town, Garden Route and family safari or an off–the-beaten track safari adventure.
There is plenty to love in America. You could saddle up for a dude ranch holiday where you can learn to ride, visit a rodeo and try whitewater rafting, fishing and camping out in the wilderness.
Iceland is ideal for short haul adventures – it's probably the world's most exciting geography field trip. Explore this fascinating landscape of mountains, glaciers, volcanoes and geysers. In summer you'll see the Midnight Sun while in winter you may experience the Northern Lights. Check out these adventure tours and short breaks.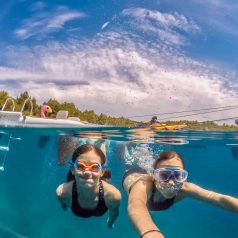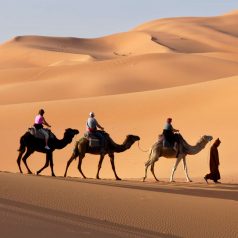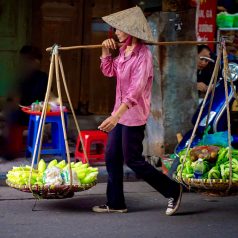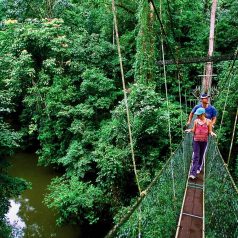 Adventure holidays for children
Asia is a great destination for children as the people are so welcoming. Try one of these family holidays in Vietnam, where you could take a junk cruise in Halong Bay, and visit the villages of the Mekong Delta. It's just one of these family adventure holidays selected by my colleague Amanda Statham.
Last updated: 6 April 2022
* Did you know you can save up to 40% on holiday prices? See our latest travel deals and enter your email address below to get updates every fortnight.