Beachfront villas and holiday cottages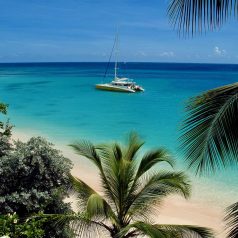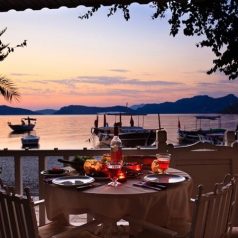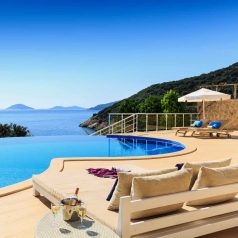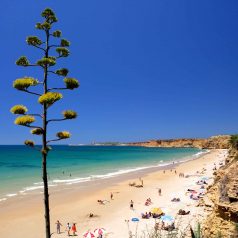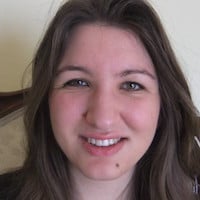 By Anna Scriven
Nothing says relaxation like stepping out of your front door straight onto the beach. However, beachfront rentals can be surprisingly hard to find. Many "beachfront" villas are really villas within walking distance of the beach, sometimes involving crossing a busy road.
It's important to pay careful attention to the available photographs and double check with tour operators before booking, to ensure that you are getting what you want.
To make things simple for you, here's a selection of the best beachfront villas and holiday cottages from a range of trusted travel companies.
Villas on the beach
GIC The Villa Collection has some lovely beachfront properties in Greece, including Sea Horse Cottage (sleeps 2) on the island of Alonissos, a romantic hideaway with steps from the veranda leading directly on to a beach. Bigger parties will love Villa Gregory (sleeps 2 -11), on the island of Corfu. The Juliet balcony is a mere five metres from the water's edge, so you can listen to the waves while enjoying your breakfast.
CV Villas has many stunning beachfront villas in the Med, but why not try something further afield? Villa Church Point Four (sleeps 6) in Barbados has steps down from the garden onto a white sand beach. There's even a one-bedroom cottage nestled in the gardens if you are looking for a romantic hideaway. And, of course, temperatures are high all year round.
Oliver's Travels has beachfront properties all across the world (and loch-front properties in Scotland), but it will be hard to beat Villa Natulia (sleeps 10) in Croatia. Not only do guests have stunning views over the bay of Sevid, they also have private steps into the sea to make that morning dip even easier.
Simpson Travel has an enviable array of Mediterranean beachfront villas on offer. The Saranda Beach House (sleeps 2) in southwest Turkey has its own private jetty with steps into the sea, perfect for relaxed days and romantic dinners for two.
Paradisso Beach Villas, available through i-escape, have something for everybody. Situated in Eastern Zakynthos, the three beachfront villas all cater to different groups: Villa Antonia sleeps two adults, Villa Alexandros four and Villa Margarita five. All the villas boast spectacular sea views and have access to a private rocky cove for swimming. And if you prefer, a sand beach is only a five-minute walk away.
Not all the "beachfront" villas on Vintage Travel's website are actually on the seafront, but they do give the exact distance from the beach in metres to help you choose. With a private swimming pool and steps down to the cove, Cal Pescador (sleeps 7-8) on the Costa Brava gives you the best of both worlds. The traditional fishing village of Tamariu is only a short walk away, with a sandy beach and local shops.
Abercrombie & Kent have a great selection of luxury beach villas including Villa Marina in Sardinia (sleeps 16). After a day of gazing across the sea, you can relax in the private sauna before enjoying a meal prepared by your own personal chef.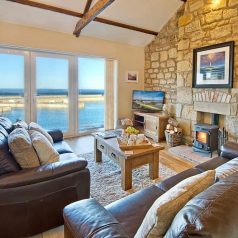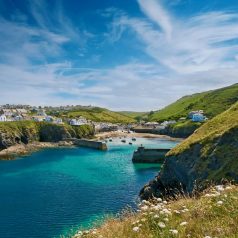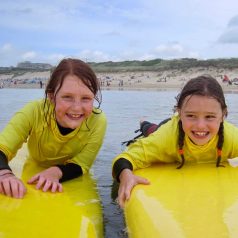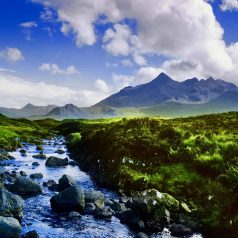 Beachfront cottages in the UK
The words 'beachfront' may conjure images of the Mediterranean sun, but we have plenty of idyllic beaches right here in the UK. Classic Cottages has a range of beachfront options, including the aptly named Beach Cottage (sleeps 2) in Cornwall. You can watch the local fishermen work from the comfort of your patio or blow away the cobwebs with a clifftop walk.
Holidaycottages.co.uk offers many quirky UK properties alongside more traditional cottages. This cosy beach hut in Cornwall (sleeps 2) is perfect for nature-lovers: dolphins and whales are known to visit the area. Alternatively, this open-plan beach hut in West Wales (sleeps 2) is close to a host of attractions, from Llansteffan's historic castle to the town of Laugharne, made famous by Dylan Thomas.
For a luxurious UK holiday, try Rural Retreats' Beach View holiday home (sleeps 8). The wheelchair-friendly property has panoramic sea views and guests are given free access to the facilities at a nearby hotel, including the jacuzzi and gym.