Recommended tour operator: Andante Travels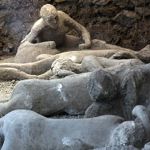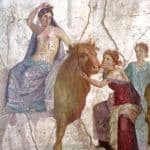 Andante Travels says
Nowhere in the world could give a deeper insight into Roman life than the dramatic seaside towns of Pompeii and Herculaneum, where life came to an abrupt halt with the eruption of Vesuvius in AD 79.
Educational
Expert guides
Private access
Explore them with an archaeologist to point out public buildings, private houses and shops, bars and brothels, and explain the clues where the occupants left evidence of their everyday lives, as well as their frantic attempts to escape the disaster.
Graffiti on the walls tell of local elections, pickled eggs were left on the snack bars along the streets and elaborate furniture was carbonised where it stood in the gracious homes of the wealthy.
The whole region was affected, adding opulent seaside villas and modest farmsteads to this extraordinary picture of Roman lives and livelihoods from the first century AD. Advances in sciences available to archaeology mean we have a most detailed picture, even being able to piece together the lives of certain individuals.
Archaeology and ancient history combine here to provide the most detailed picture that exists of the ancient world. Pliny the Younger wrote an astonishing first hand account of the tragedy: "It was not clear from which mountain the cloud was rising, but it was like an umbrella pine… Ashes were already falling, hotter and thicker, followed by bits of pumice and blackened stones.
"On Mount Vesuvius broad sheets of fire and leaping flames blazed at several points… They debated whether to stay indoors or take their chance in the open, for the buildings were now shaking with violent shocks, and seemed to be swaying to and fro as if they were torn from their foundations."
Find out more about this fascinating journey to Pompeii and Herculaneum with Andante Travels.
In the hands of our experts, archaeology and ancient history combine to retell the stories of the past. They make for wonderful and intellectually stimulating holidays all over the world.