About 101 Holidays
Welcome to 101 Holidays, the UK's leading travel inspiration site. More than 4 million people a year use our sites to research their holidays, using the expertise of our team of award-winning travel writers.
Launched in January 2009, we have won prestigious industry awards and been recommended by newspapers and magazines including The Observer, The Guardian, The Times, National Geographic, The Independent and many others. See a selection of our press coverage.
Meet the team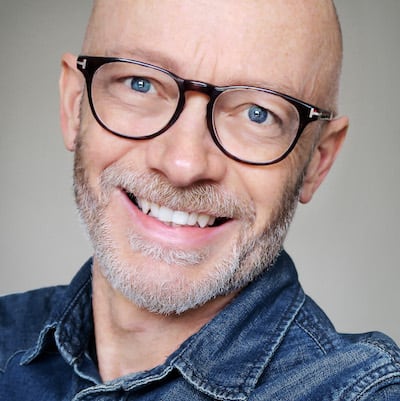 Mark Hodson, Group Editor
Mark is a co-founder of 101 Holidays and looks after editorial. He has more than 12 years experience as a travel writer for The Sunday Times and has written for many publications including The Times, The Daily Telegraph and The FT. In September 2010, he was voted one of the Top 50 Travel Writers in the UK in a poll of fellow journalists for Press Gazette magazine. In 2014 he won the prestigious Aito Travel Blogger of the Year award. More about Mark Hodson.
---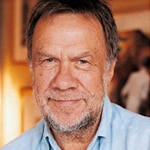 David Wickers, Co-founder
David is a co-founder of 101 Holidays and served as Chief Travel Correspondent at The Sunday Times for 17 years. On three occasions he was voted Travel Writer of the Year, and in 2009 he received the Award for Outstanding Contribution at the Travel Press Awards in London. He has written for magazines, authored guide books and children's books and was co-founder of the long-haul tour operator, Bridge & Wickers. He is currently Travel Editor at Good Housekeeping. More about David Wickers.
---

Jane Anderson
Jane is Editor of 101 Honeymoons. She was Travel Editor at You & Your Wedding magazine for 10 years and has won numerous awards for her writing for national newspapers and magazines including The Sunday Times Travel Magazine and Elle. She is currently editor of Family Traveller magazine. More about Jane Anderson.
---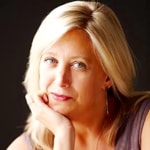 Annabelle Thorpe
Annabelle is Editor of 101 Short Breaks. One of the UK's leading travel writers and editors, she spent six years at The Times, before moving to Express newspapers as Deputy Travel Editor then to The Observer. Annabelle now writes regularly for The Guardian and The Times, among other publications. She is also author of the novel, The People We Were Before. More about Annabelle Thorpe.
---
Mark Frary
Mark is Editor of 101 Family Holidays. He is an award-winning contributor to several national newspapers and magazines and was most recently The Sunday Times travel agony uncle. Before that he was ski correspondent and business travel editor at The Times. He is married to Clare and has three young children, and writes the family travel blog Travelling with the Kids. More about Mark Frary.
---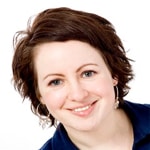 Cathy Winston
Cathy is Editor of 101 Singles Holidays. Cathy has been a travel journalist for 15 years, writing for National Geographic Traveller, the Independent, The Sunday Times Travel Magazine, MSN, Metro, Family Traveller Magazine, ABTA, plus various women's magazines and websites and her own blog MummyTravels.com. More about Cathy Winston.
---

Mike Gerrard
Mike is joint editor – along with his wife Donna Dailey – of 101 USA Holidays. Mike has written for The Times, Guardian, Independent and Daily Telegraph and was named Online Travel Writer of the Year. American-born Donna has won numerous awards for her writing in publications such as Essentially America, the Express and the Daily Mail. She has written and contributed to more than 25 guidebooks on the USA. More about Mike Gerrard and Donna Dailey.
---
Mary Novakovich
Mary is Editor at Large for 101 Holidays. An award-winning journalist for the past 30 years, she has been focusing on travel writing since 1999. She writes for numerous publications including The Independent, The Guardian, Evening Standard and Sunday Times Travel Magazine, and has reported for the BBC's From Our Own Correspondent. She has also written guidebooks for Insight Guides, Berlitz and Frommer's. More about Mary Novakovich.
---

Catherine Leech, Director
Catherine is director and co-founder of 101 Holidays. In the 1990s she left a successful career in travel PR and destination marketing to become managing director of the luxury Caribbean tour operator, Caribtours. After the tsunami in 2005, she relocated to Sri Lanka and spent two years working, initially as a volunteer, for Sarvodaya, a local development agency. Catherine is also a non-executive director of Visit Jersey and a presenter at TravelGuru.tv. More about Catherine Leech.
---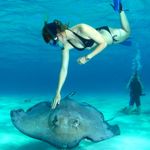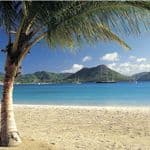 How we make our choices
Between them, our editors have written for just about every major newspaper and travel magazine in the UK, and visited every country in the world. They know their stuff.
Putting together all that priceless knowledge, each editor has selected 101 of their all-time favourite travel experiences, and suggested how best to book. The travel companies featured are charged an annual fee to appear on the site, but they all appear by invitation only and each has been carefully selected for its proven expertise and excellent customer service.
If you would like to help us spread the word about 101 Holidays, please mention us on Facebook or Twitter, or link to us from our website. Thank you!