70th birthday holiday ideas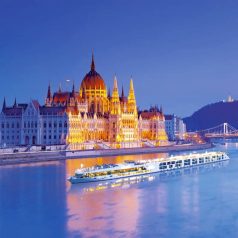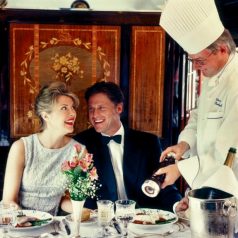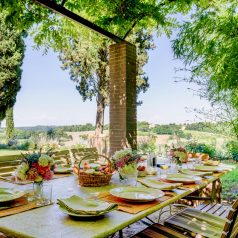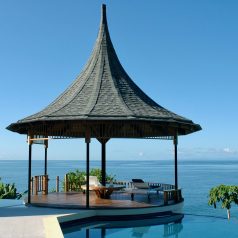 By Mike Gerrard
We shouldn't need an excuse to get together with family and friends, or tick a trip off our bucket list, but celebrating your 70th birthday is the ideal time to be indulgent. Some people might want to escape their family and take the trip of a lifetime, but most will probably want to celebrate with their immediate or extended families, which means finding the ideal place to stay whether in the UK or abroad.
For prices and details, click on the links below to individual tour operators.
Quick links
UK cottages – UK hotels – Villas – Short breaks – Culture, food, wine – Experiences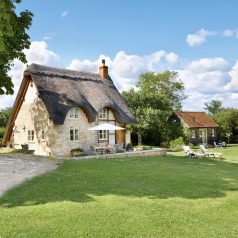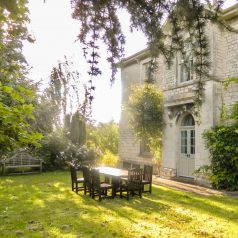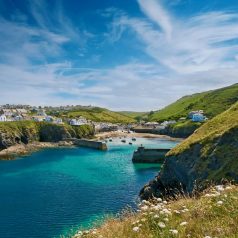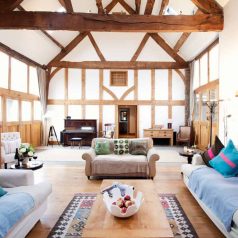 UK cottages and rentals
Renting a cottage in the UK is one of the best options, provided you choose a location that's convenient for as many people as possible … and preferably in an attractive part of the UK. Not everyone will want to spend all day sitting around reminiscing, so choose somewhere that can offer scenic drives, hiking, museums and other local attractions, so that the birthday turns into a memorable holiday for all generations.
Depending where you live – and remember, it's your birthday, you get to choose – you could consider a cottage in the Cotswolds, Norfolk or Suffolk, which all offer lots of things for people to do, and lovely scenery too. If you plan to bring a pet, see this selection of dog-friendly cottages.
If you want a mini adventure, head to the Isle of Wight where you could rent a charming cottage. The ferry journey takes as little as 22 minutes with Wightlink which has more than 100 crossings every day (see the latest offers).
You could rent a historic castle or manor house in Scotland, while renting a lodge in Sherwood Forest is a good-value choice, and again with lots of activities right on the doorstep, especially if there are going to be children attending.
Alternatively, if it proves tricky to find the right location, focus instead on trying to find the right venue. You can search for a party house or a historic house, depending on what you want to do. How about a 17th-century castle, or an 18th-century rectory?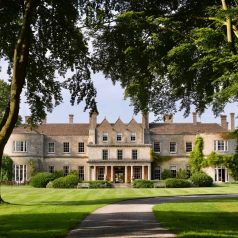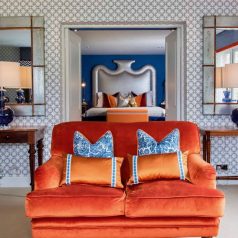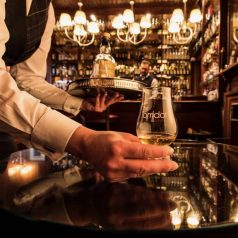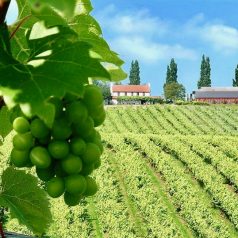 UK hotels
If you don't want the informality of a self-catering cottage, and prefer the thought of someone else doing the cooking, consider a short break at a hotel. Obviously there are hundreds of hotels to choose from, but some which specialise in catering for celebrations like a 70th birthday party include the 300-year-old Castle Hotel in Shropshire and the Pen-y-Dyffryn Country Hotel on the Shropshire/Wales border.
For a special treat you could head for the Lake District and the Gilpin Hotel and Lake House. You can book the Lake House, which sits on its own private lake, for exclusive use, taking all six suites though this is not suitable for children.
You'll also find an exciting range of holidays in Ireland including self-drive tours and tours by train.  We love this island-hopping trip where you drive on and off local ferries visiting Achill and the Aran Islands, Westport, Connemara, Clare Island and Inishbofin Island.
Explore more UK holiday ideas and the best holidays with grandchildren.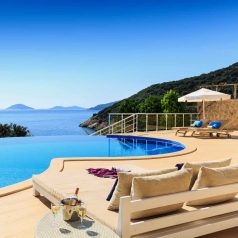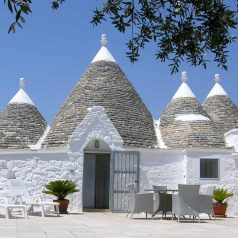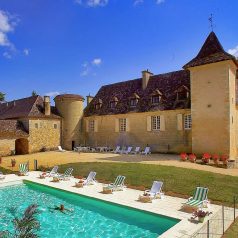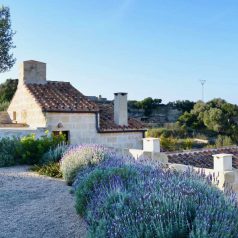 Villas overseas
Another great option for family get-togethers is a villa overseas. You may not want a long flight, and this collection of luxury villas in France works well if you plan to drive across the Channel.
A little further afield – and you'll probably want to fly – we recommend these collections of villas in Tuscany and Catalonia. Check out the latest special offers from Vintage Travel.
See our tips on how to book the perfect villa holiday.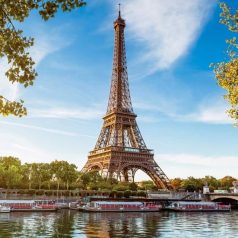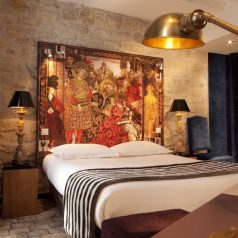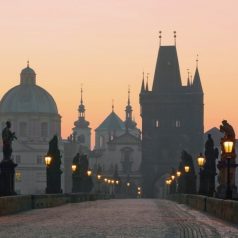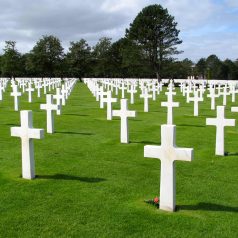 Short breaks and holidays for two
You might adore your extended family but feel that a 70th birthday celebration is a time to spend quality time with your partner. You could choose a city you've always wanted to visit, or always wanted to return to, with Paris and Prague both high in the romantic stakes. Germany offers a wealth of city break options, some of our own favourites being Berlin, Cologne and Dresden.
You can avoid flying by taking a mini-cruise from a UK port such as Southampton, Tilbury or Newcastle. You could cruise the Scottish Isles, the Channel Islands or ports in France, Belgium and Holland, or treat yourselves to a few nights on a luxury liner such as Cunard's Queen Mary II. View the latest offers.
For a real treat, take a Rail & Sail holiday boarding the Eurostar in London. For example, you can ride La Ligne des Cévennes to Nice then board a sailing ship in Cannes for a cruise to the French Riviera and Corsica.
If your birthday is in the winter then you can choose whether to head south for some winter sun in Madeira or Tenerife, or go north to Tromso in Norway to witness the Northern Lights. If you are a fan of Scandinavia then travelling across Norway by Train is definitely something special for a couple to share. So too would be a trip through Portugal's Douro Valley, noted for its port and wine and for being one of the most beautiful parts of the country.
See more holiday ideas for older couples.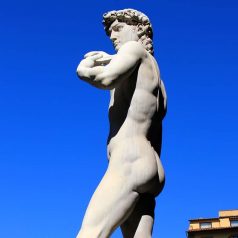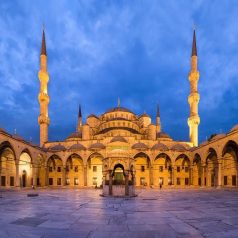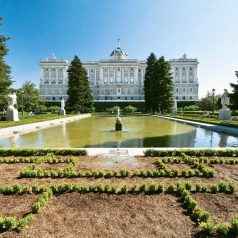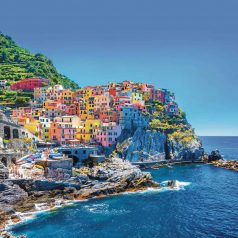 Culture, food and wine
If you decide you're going to spend your 70th birthday doing something indulgent for yourself, then there are plenty of tempting choices.
Join an escorted tour to Italy with an expert local guide. Options include the Amalfi Coast, Pompeii and Herculaneum and the Island of Elba.
Martin Randall Travel focuses on cultural tours in the company of expert guides and speakers, visiting destinations all over the world though they also have a good selection in the UK. These include Walking Hadrian's Wall, Music in the Cotswolds, the Cathedrals of England and a choice of Chamber Music Weekends.
For something a little closer to home you can stay on an English vineyard. Three Choirs Vineyards is set in 100 acres of Gloucestershire countryside and not only has its own accommodation, it also has a restaurant with two AA rosettes for that very special birthday meal. With wine, of course.
If your birthday is in the run-up to Christmas you might want to think about visiting one of Europe's Christmas markets. They're closely associated with Germany but in fact there are Christmas markets throughout Europe, including in Prague, Venice, Stockholm, Amsterdam, Antwerp, Bruges and Budapest. Choose your favourite country and buy yourself a present that you actually want.
How about an opera holiday in one of the world's great cities? You could take in a performance in New York or Berlin, Venice or Milan. The Verona Opera Festival runs throughout July and August in a magnificent open-air setting.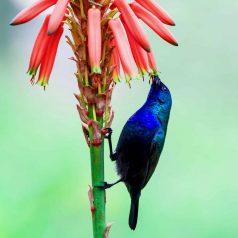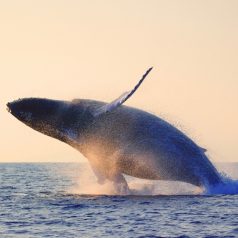 Special events and experiences
India offers one of the world's great travel experiences – the sights, sounds, tastes and smells will blow you away – but don't even think about cutting corners. You need to book with an expert tour operator such as Cox & Kings, which has 260 years experience on the sub-Continent. It offers both small-group tours and private tours to suit your individual needs. Options include a 15-night Grand Tour of India and a relaxing  Treasures of Southern India tour.
If you're a sports fan then another special way to celebrate a 70th birthday would be to check if there are any special sporting events coinciding with that big birthday. Contact a specialist sports travel company like ITC Sports Travel who can help you plan trips to see cricket, rugby, Formula One, horse-racing, golf, tennis and other sports.
If you're more into wildlife than wickets, perhaps it's time to have one of the best wildlife experiences you can have: whale watching. Between April and October you don't need to travel too far as you can spot whales in the Azores – see this one week whale watching holiday.
Train holidays make for relaxing breaks, when you can simply sit back and enjoy the scenery. One of the best countries in the world for train travel is Scotland, whose mountains and lochs provide a stunning backdrop. See this selection of small group guided rail tours.
The bucket-list choice for a birthday treat, though, has to be the Venice Simplon-Orient-Express. It's been running since 1883 and is, if anything, even more glamorous today.
Also see the best holidays in the UK for over-60s. If you're travelling alone, here's our pick of the best singles holidays for over 70s.
* Did you know you can save up to 40% on holiday prices? See our latest travel deals and enter your email address below to get updates every fortnight.
Last updated: 26 July 2022