60th birthday holiday ideas
By Annabelle Thorpe, Editor of 101 Short Breaks
Are you wondering where to go to celebrate your 60th birthday? Here are some great ideas about how to celebrate, whether you want a short weekend break, a multi-generational gathering with grandchildren running about, or a chance to reunite old friends for a weekend of carousing. A 60th birthday celebration is also a fantastic reason to take the trip you've always dreamed of – whether that's wine-tasting around the Napa valley, or following in Darwin's footsteps to the Galapagos islands.
Here are some special things to do on your 60th birthday.
Villa holidays
If your birthday falls in the warmer months, a villa holiday can be a great way to get people together without the formality of a hotel stay. Out of the school summer holidays villas can be very reasonably priced, and if you keep it short haul, airfares are cheap, if you book well ahead. Menorca is a great choice, particularly if you've younger children in tow – lovely beaches, atmospheric villages and an authentic Spanish feel.
For a more "grown up" villa holiday, book one of these villas in Sardinia or head to France and grab one of these luxury villas with pools. Best destinations for good food and wine include Bordeaux, The Dordogne and Languedoc-Roussillon. Or rent one of these villas in Tuscany with private pool – oases of calm, but close to the cultural treasures of Florence, Lucca and Pisa.
Or if you fancy adding a little history into the mix try Crete; it's littered with stunning ancient sites and a great place for walking. It's a great destination in spring and autumn.
In the winter months, Lanzarote is a good bet, with reliable temperatures and a quirky volcanic landscape to explore. Or take your house party onto the water and have a week sailing on a gulet in Turkey, a blissfully relaxing way to spend a holiday.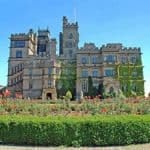 60th birthday holidays in the UK

If you want to keep it simple, there are dozens of fantastic options in the UK. Create your own Downton Abbey experience with a stay in a historic house, or go for somewhere sleek and modern with all mod cons such as one of these classy party houses in the UK. You'll also find some stunning luxury rentals in the  Cotswolds and in the Lake District.
If you're keen to do some walking in between the celebrations, then Scotland is a great choice, or have a beach-focused week with a stay in Cornwall. How about driving Scotland's spectacular North Coast 500 in a luxurious new electric Tesla Model S.
Jersey is also a great destination for a short break with its French influences, fascinating Second World War history great beaches and restaurants. Best places to stay include the Pomme d'Or Hotel in the capital St Helier and the Greenhills Country House Hotel.
The Jurassic Coast of Dorset – where TV's Broadchurch was filmed – offers dramatic scenery and a fast emerging foodie scene. We've discovered some lovely holiday cottages including pet-friendly properties.
If you're heading out from London, Sussex is a great choice with beach and countryside on your doorstep. Check out these cottages.
How about a birthday on one of Britain's waterways. You could rent a canal boat or sailing boat sleeping between two and 12 people. Popular destinations include the Norfolk Broads. Check out the latest special offers.
Activity breaks
If you're planning a group holiday, an activity break is an ideal way to keep all ages happy. A sailing holiday – even if you're a complete novice – can be a memorable way to see beautiful coastlines, perhaps skippering your own boat.
An activity break can also be a lovely thing to do just as a couple. A wine tour is a fun, companionable way to indulge a favourite hobby. Here's a great selection of wine and gastronomy breaks in Spain including self-drive tours, group trips and walking tours.
If your birthday falls in the winter months you could make it truly memorable with a few nights up in the Arctic Circle, watching the Northern Lights.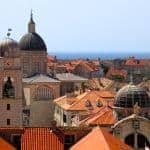 City breaks
If you are planning to celebrate just with your partner, then a city break offers a fun, vibrant few days with the ideal mix of culture, sightseeing and great restaurants. Palma, the capital of Mallorca, is one of the easiest to get to and offers fabulous food and a wealth of art galleries – as well as the beach within strolling distance. Few cities are more romantic than Rome, where you can gorge on gelato and sip Campari by the Spanish steps, although in winter it's hard to beat lovely, snow-covered Prague.
If you love food and pottering around charming back streets, Lisbon is just the ticket. There's an increasingly arty vibe to the city and a growing number of attractive boutique hotels.
And of course there is Paris where the experts at Kirker Travel can recommend a hotel that is perfect for you. Perhaps the boutique Pavillon de la Reine hidden away in the Marais, or the splendour of Le Bristol.
If you're looking for somewhere different, St Petersburg – filled with beautiful churches and home to the spectacular Hermitage Museum – is an ideal choice, but if the budget stretches, the ultimate town to celebrate a sixtieth in has to be the Big Apple.
If you love art and architecture, you may enjoy one of these cultural tours in the USA. Explore the work of Frank Lloyd Wright in Chicago, Pennsylvania, Wisconsin and Illinois. Or focus on the Impressionists and Post-Impressionists in Washington DC and New England.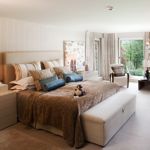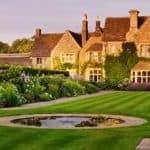 60th birthday holidays for two

But perhaps what you're looking for is something extraordinary, that you'll always remember; maybe a super-indulgent night or two in a luxury country house hotel like Gilpin Hotel & Lake House in the Lake District. You might want to sip cocktails in Taormina in Sicily while Mount Etna puffs in the distance , or maybe drinking Martinis amid the period glamour of the Orient Express is more your travel fantasy. For opera fans, a trip to the Verona opera festival is a truly unique experience.
If you're looking to push the boat out, there are some wonderful, one-off experiences to try; from spotting elephants and lions on safari in Botswana to experiencing the rich natural beauty of the fall colours in New England. And the ultimate adventure? A trip to Ecuador and the Galapagos, one of the most unique and unspoilt places on earth.
Another way to push the boat out: take a river cruise in Europe. Yes, it may be time to upgrade from the floating apartment blocks in the Med and the Caribbean to a more luxury boutique experience, perhaps cruising the Danube or the Rhine.
India has some of the world's best luxury train journeys including the Maharajas' Express and the Royal Rajasthan on Wheels.
If you want a focus on health and wellbeing, check in for a few days at the luxury Vilalara Thalassa Resort on Portugal's Algarve coast, where you can focus on weight loss, combating stress, quitting smoking or join a Fitness & Yoga weekend.
When is your birthday?
For holiday ideas dedicated to the month of your birthday, click here. We also have ideas for holidays in winter and over the Christmas period.
Also see our tips for the best 40th and 50th birthday holiday ideas.
Last updated: 9 April 2018