60th birthday holiday ideas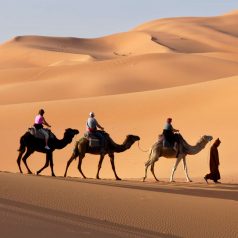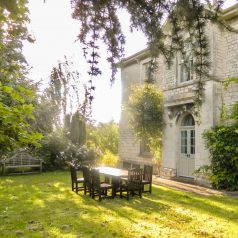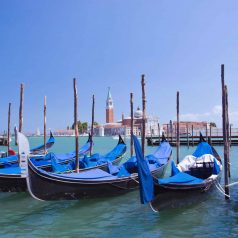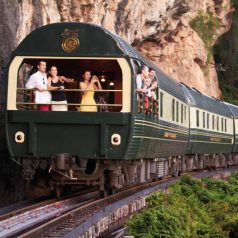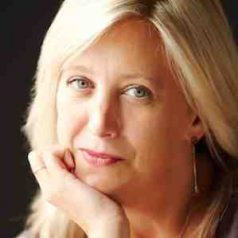 By Annabelle Thorpe, Travel Writer, The Times
Are you wondering where to celebrate your 60th birthday? Perhaps you've had to postpone a holiday because of the pandemic. Here are some great ways to celebrate your 60th birthday in style, whether you want a short weekend break, a multi-generational gathering, a weekend of carousing or something big to tick off your bucket list.
Quick links
House rentals – UK holidays – Activity breaks – City breaks – Ideas for couples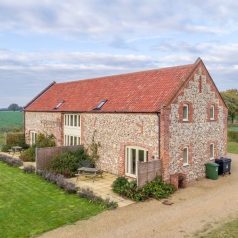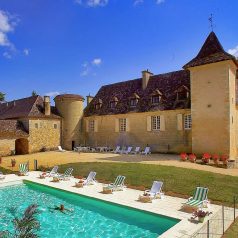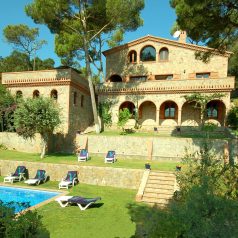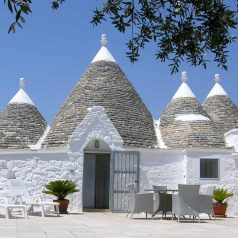 House rentals with friends and family
If your birthday falls in the warmer months, a villa holiday can be a great way to get people together without the formality of a hotel stay. Out of the school summer holidays, villas can be very reasonably priced, and if you keep it short haul, airfares are cheap, if you book well ahead. Menorca is a great choice, particularly if you've younger children in tow – lovely beaches, atmospheric villages and an authentic Spanish feel.
If you fancy adding a little history into the mix try Crete; it's littered with stunning ancient sites and a great place for walking. It works really well in spring and autumn. In the winter months, Lanzarote is a good bet, with reliable temperatures and a quirky volcanic landscape to explore.
Head to France and grab one of these luxury villas with pools. Best destinations for good food and wine include Bordeaux, The Dordogne and Languedoc-Roussillon.
For a taste of Italy, book one of these villas in Sardinia or, if you want to discover the cultural treasures of Florence, Lucca and Pisa, rent a villa in Tuscany with private pool.
Turkey's Aegean Coast has a long season from spring well into autumn. Classic Collection has a quality selection of boutique hotels in quiet resorts such as Gocek, Kalkan and Hisaronu. Stand-out hotels include the Hillside Beach Club near Fethiye.
Or take your house party onto the water and have a week sailing on a gulet in Turkey, a blissfully relaxing way to spend a holiday.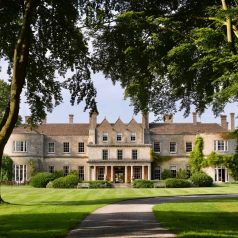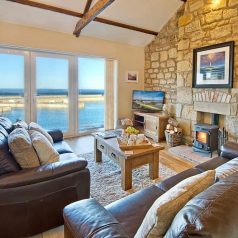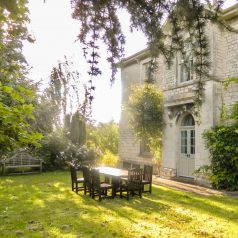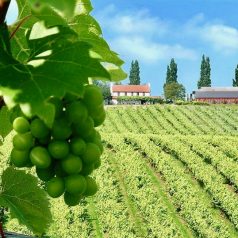 60th birthday holidays in the UK
If you want to keep it simple, there are dozens of options in the UK. Create your own Downton Abbey experience with a stay in a historic house, or go for somewhere sleek and modern with all mod cons such as one of these classy party houses in the UK. You'll also find some stunning luxury rentals in the Cotswolds, the Lake District and the Peak District. Book early for 2022 because the best properties are getting booked out.
If you like staying in quirky stylish hotels, try this selection of hip hotels including a lovely Georgian hotel in Bristol, a Cotswolds pub with rooms and the Crown Inn in Woodstock.
If you're keen to do some walking in between the celebrations, then Scotland can't be beat. You could rent a holiday cottage and hike into the hills, or join a small boat cruise in the Hebrides to explore remote islands such as Mull, Jura and Skye.
Alternatively, drive the spectacular North Coast 500 or take a whisky holiday in the Highlands and Islands. Also see these small group guided rail tours in Scotland.
Jersey works well for a short break with its French influences, fascinating Second World War history, great beaches and restaurants. Best places to stay include the Pomme d'Or Hotel in the capital St Helier and the Greenhills Country House Hotel.
The Jurassic Coast of Dorset – where TV's Broadchurch was filmed – offers dramatic scenery and a fast emerging foodie scene. We've discovered some lovely holiday cottages or you could stay in a shepherd's hut. Or enjoy the timeless charm of the Isle of Wight. The ferry journey takes as little as 22 minutes with Wightlink which has more than 100 daily crossing. See the latest offers.
For a relaxing child-free break in a gorgeous hotel, Warner has 14 country manors and seaside hotels in picturesque locations around England and Wales, strictly for grown-ups, with pools, exclusive cinemas, saunas, gardens and dancing in the evening. See the latest special offers
If you love to eat, you should also check out this guide to the best UK hotels for foodies from The Felin Fach Griffin in Trossachs National Park to The Gurnard's Head in Zennor, Cornwall.
How about a birthday on one of Britain's waterways? You could rent a canal boat  sleeping between two and 10 people from bases in England, Wales and Scotland. Check out the latest special offers.
Across the Irish Sea, you could indulge in a tour of Ireland or Northern Ireland. Take the ferry and drive through Sligo, Connemara, Ballyvaughan, West Cork and Cashel, staying in a range of Castles and Country Houses. Or take a fabulous train journey along the Wild Atlantic Way.
See our tips for the best UK holidays for over-60s.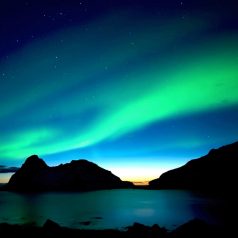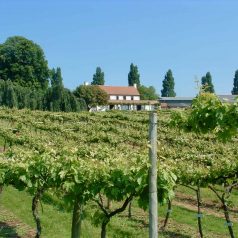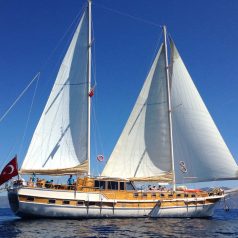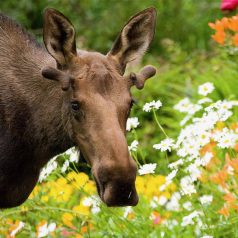 Activity breaks
If you're planning a group holiday, an activity break is an ideal way to keep all ages happy. A sailing holiday – even if you're a complete novice – can be a memorable way to see beautiful coastlines, perhaps skippering your own boat.
If your birthday falls in the winter months you could make it truly memorable with a few nights up in the Arctic Circle, watching the Northern Lights. Or how about the once-if-a-lifetime thrill of joining an Antarctic expedition cruise?
If you'd rather get a blast of sunshine, Madeira is a year-round bet, only a four-hour flight from the UK. It's not a beach destination, though. Enjoy the food, the fabulous traditional quintas and the scenic walks along ancient levadas.
Have you always yearned to take a road trip across America? These self-drive adventures include itineraries in New England, California and Route 66 .You could visit five National Parks on this American Grandeurs itinerary or opt for a motorhome holiday.
In summer, you could discover the wild beauty of Alaska – perhaps on a self-drive adventure or a small-ship cruise. Between April and September you can join an expedition cruise through the famed Inside Passage.
Closer to home, the wild rugged beauty of the Faroe Islands make a novel break if you love wildlife, walking and dramatic landscapes. The archipelago of 18 islands is just an hour's flight from Edinburgh. Check out these fly-drive breaks.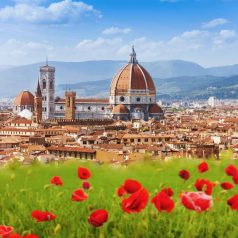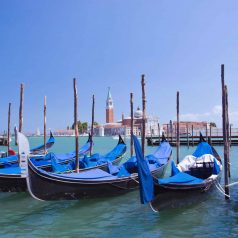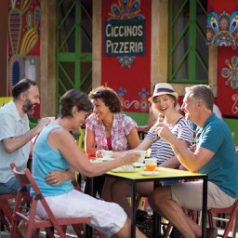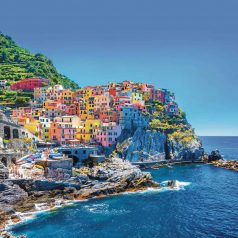 City breaks
A city break offers a fun, vibrant few days with the ideal mix of culture, sightseeing and great restaurants. Palma, the capital of Mallorca, is one of the easiest to get to and offers fabulous food and a wealth of art galleries – as well as the beach within strolling distance. Few cities are more romantic than Rome, where you can gorge on gelato and sip Campari by the Spanish steps. Stay at the Hotel de Russie, a unique gem that sits between Piazza del Popolo and the Spanish Steps.
If you love eating out and pottering around charming back streets, Lisbon is just the ticket. There's an increasingly arty vibe to the city and a growing number of attractive boutique hotels. In winter it's hard to beat snowy Prague.
And of course there is Paris where the experts at Kirker Travel can recommend a hotel that is perfect for you. Perhaps the boutique Pavillon de la Reine hidden away in the Marais, or the splendour of Le Bristol.
If sport is your thing, check out this range of sporting breaks – how about a trip to see some Grand Slam tennis (Wimbledon? Paris?) or Formula One (Monaco? Barcelona?).
You don't need to fly. You could take a mini-cruise of between two and four nights to visit a European city such as Bruges or Amsterdam, cruise the Scottish Isles or get a taste of luxury on a liner such as Cunard's Queen Mary II. See the latest offers.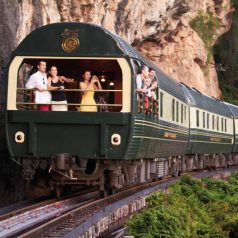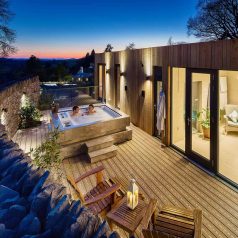 60th birthday holidays for couples
Simpson Travel has put together a collection of all-suite adult-only hotels in Greece and Turkey – just the friendly, stylish, authentic place you always dreamed about.
Perhaps you're looking for something extraordinary, that you'll always remember; maybe a super-indulgent night or two in a luxury country house hotel like Gilpin Hotel & Lake House in the Lake District.
You could experience the unique candlelit atmosphere of the Verona Opera Festival. (You'll find a choice of opera holidays around the world.)
Could you picture yourselves drinking Martinis amid the period glamour of the Orient-Express as it travels from London to Venice? For something more exotic, how about its sister train, the Eastern & Oriental Express, as it travels sedately between Singapore and Bangkok?
In India, you could take a tailor-made private tour of the Golden Triangle – Delhi, Agra and Jaipur – with a private chauffeur and English-speaking guide. Or see this selection of small-group tours from Cox & Kings which are popular with clients over 50.
You can find a huge choice of rail holidays in Europe and around the world including South Africa's Blue Train, a coast-to-coast journey across Australia and the Rocky Mountaineer in the Canadian Rockies.
Many people have Peru on their bucket list and two-week tours don't get more exciting than this Train to Machu Picchu itinerary which includes Cuzco, Arequipa, Lake Titicaca and the Colca Canyon, plus an overnight stay at Machu Picchu and a spectacular journey on the luxury Belmond Andean Explorer.
Closer to home (just five hours flying time from the UK), Jordan is a small country packed with treasures including the rock-carved city of Petra, the Dead Sea and the spectacular desert of Wadi Rum. This Jordan in Style tour includes stays at luxury hotels or you could combine the Ancient Wonders of Jordan and Egypt.
If you've never been to Slovenia, why not discover this attractive, fascinating and compact little country. Try this fly-drive holiday or a city break in Ljubljana. You can also do it in an electric car.
How about an adventure holiday in Madagascar to experience the unique wildlife, dramatic landscapes and pristine white-sand beaches?
If you're looking to push the boat out, there are some wonderful, one-off experiences to try, including  Botswana where the Chobe and Khwai River region has the highest concentration of elephants and lions in all of Africa, along with some of its most elegant and luxurious camps.
And the ultimate adventure? How about a trip to Ecuador and the Galapagos, among the most pristine and unspoilt places on earth.
If you'd just rather laze on a (world-class) beach, how about Bermuda which has a quirky colonial style and is both safe and civilised. As long as you avoid the depths of winter, the weather should be marvellous and there are fast direct flights from the UK.
If you want a more cultural treat, try Kirker Travel which runs music and history weekends in the UK and abroad. Or join an escorted tour to Italy with an expert local guide showing you the best of the culture, history, food and wine and amazing food. Options include Lakes Maggiore & Como, the Amalfi Coast and Pompeii.
Or head to the exquisite, quirky mountain kingdom of Bhutan. You can join a small group tour or get your own tailor-made private holiday staying in luxury hotels high in the Himalayas.
See more holidays for older couples. If you're travelling alone, how about these singles holidays for over 60s.
When is your birthday?
For holiday ideas dedicated to the month of your birthday, click here. We also have ideas for holidays in winter and over the Christmas period.
Also see our tips for the best 40th, 70th and 50th birthday holiday ideas.
Last updated: 3 August 2022
* Did you know you can save up to 40% on holiday prices? See our latest travel deals and enter your email address below to get updates every fortnight.