50th birthday holidays in May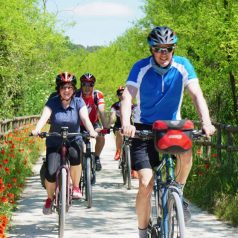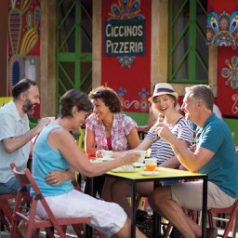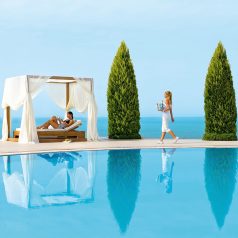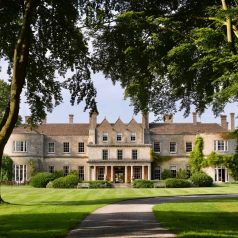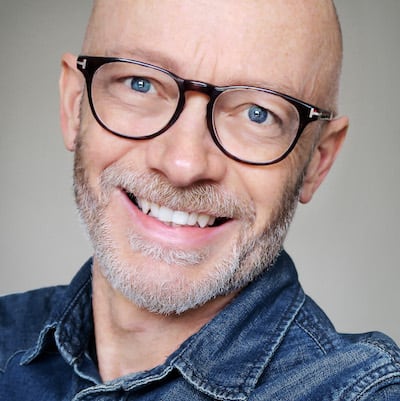 By Mark Hodson, Sunday Times Travel Writer
If you're planning to celebrate a 50th birthday in May, you have a vast range of options. This is one of the best times of year to visit the Mediterranean, plus it's a good time for a European city break, a holiday in the UK or a trip to the Caribbean or the USA. The world's your oyster!
There are many ways to celebrate a 50th birthday so decide first which suits your needs. You may want a romantic holiday for two, a short stay at a fabulous luxury hotel, a once-in-a-lifetime adventure or a get-together for family or friends. Here are the best 50th birthday trips in May.
Quick links
Europe and the Med – Activity trips – UK holidays – Short breaks – Long haul beaches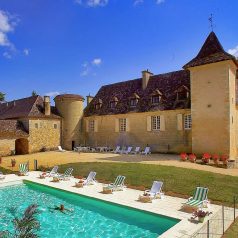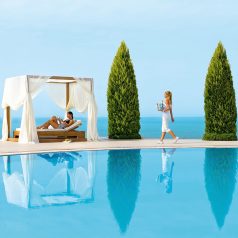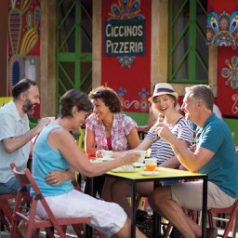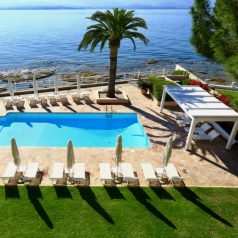 Europe and the Med
The Mediterranean is perfect in May – long sunny days, not too humid, low prices and uncrowded resorts. First, decide whether you want a hotel or a villa. If you have a group of family or friends, I would opt for a villa holiday. If you choose a hotel, go for quality not quantity – more stars, fewer nights.
My first choices for a villa holiday would include Mallorca and the coast of Catalonia in Spain. If you want sandy beaches, head to Costa de la Luz. You'll find some lovely villas with private pools in Tuscany, the Côte d'Azur and the French island of Corsica.
There are some gorgeous villas in Corfu in the quiet north-east corner of the island. If you want somewhere more remote, get a ferry from Corfu to the charming island of Paxos.
If you want a "treat" hotel in the Med, my suggestions include the beautiful MarBella Collection in Greece. If you like Italian style, head to Forte Village Resort in Sardinia or the Verdura Golf & Spa Resort in Sicily or one of the classic hotels on the Amalfi Coast. See more Italy holiday ideas.
If you want an upmarket all-inclusive, try the excellent IKOS Olivia or IKOS Oceania. See more holiday ideas in Greece.
Something really special? Take a luxury journey to Venice on the Orient Express. You'll arrive at your hotel by private water taxi.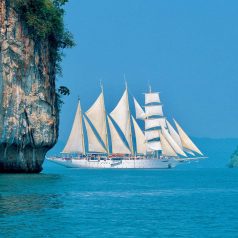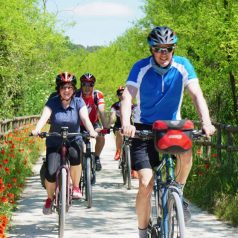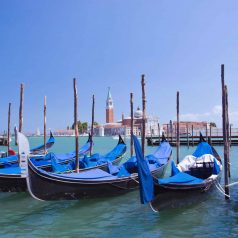 Activity trips for a 50th birthday
If you want to do more than laze in the sun and eat good food, here are some ideas.
I love these hotel-to-hotel walking holidays with Inntravel. Or set off on an independent cycling holiday. In both cases your luggage is transported each day to your next hotel.
It's a great time of year for a hiking trip in Morocco's Atlas Mountains with an expert local guide. Or take a direct flight to the Azores where you can walk or cycle amongst volcanic hills or go whale and dolphin watching.
You could travel north to enjoy the midnight sun. Take an independent fly-drive holiday in Iceland, or a cruise in Norway's Lofoten Islands.
Martin Randall specialises in expert-led cultural tours themed around art, architecture, gastronomy, music or history. Peter Sommer Travels runs gulet cruises in Croatia, Greece, Italy and Turkey accompanied by expert guides.
If you fancy a cruise, you could avoid the giant floating hotels and try a tall ship cruise on a traditional masted sailing boat with Star Clippers.
You could explore the beautiful and charming country of Slovenia. This fly-drive holiday includes the capital Ljubljana and Lake Bled. Or discover the unspoilt region of Extremadura in Spain on a self-drive tour.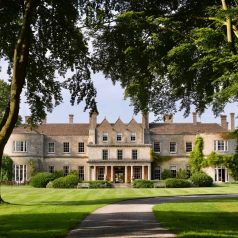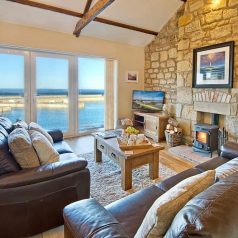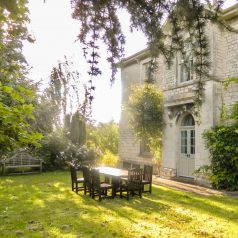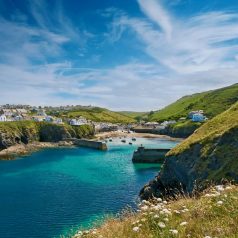 Holidays in the UK
May is typically a glorious month for a holiday in the UK. If you want to get together with friends or family, rent a luxury cottage – perhaps in the Yorkshire Dales, on the Isle of Wight, in the Peak District, in the Cotswolds or the West Country.
Big groups should check out Oliver's Travels, which has historic houses to rent in the UK and Ireland that cater for up to 60 people, and The Big Domain which rents houses sleeping from 12 to 56.
If you want something more cosy, how about renting a shepherd's hut in Dorset, a luxury lodge in Sherwood Forest, a log cabin in Cornwall or a farm cottage in Devon. If you have pets, check into a dog-friendly cottage.
Another option is to rent a canal boat with option for between 2 and 10 people. Black Prince has a choice of bases in England, Wales and Scotland and some some lock-free routes.
If you don't fancy cooking, check into a gorgeous hotel in the UK countryside. I recommend Gilpin Lodge in the Lake District, Pen-y-Dyffryn in the Welsh borders and the Three Choirs Vineyards in Gloucestershire.
Another option is Ireland where you can take a self-drive tour staying in Castles and Country Houses or take the train along the Wild Atlantic Way staying in Co Cork, the Kingdom of Kerry, Co Clare and Galway.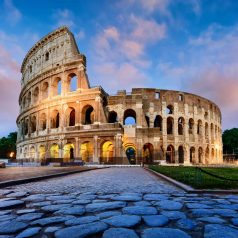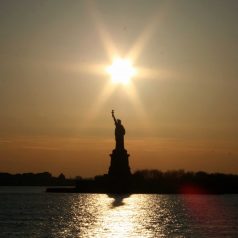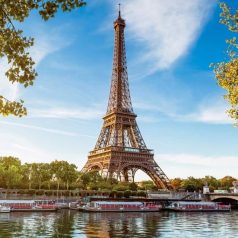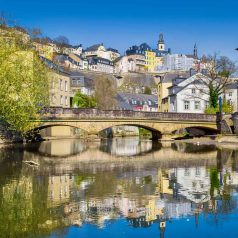 Short breaks for 50th birthdays
Almost any city in Europe works well in May. You could go for a tried and tested classic such as Paris, Barcelona, Venice, Madrid or Rome. Or a less obvious but equally gorgeous city such as Seville, Lisbon, Vienna or Budapest.
In Iceland, Reykjavik offers midnight sun, buzzing nightlife and geo-thermal lagoons.
How about a sporting break. You could head to Monaco for the Grand Prix or head to Ireland for a weekend of horse racing.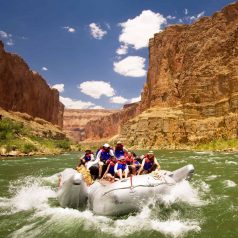 Adventure holidays in May
If you fancy doing something extraordinary for your 50th birthday, May is a great month to do it.
There's no better time of year for a self-drive adventure in America. How about exploring New England or California and Las Vegas. You could drive to five of the great National Parks on this American Grandeurs itinerary.
These wildlife holidays include tracking Orcas in Iceland and spotting Grizzly Bears in Canada. You could discover the national parks and glaciers of Alaska on a self-drive holiday or a small-ship cruise.
You could visit the mystical mountain kingdom of Bhutan (with hiking on Himalayan trails) or, for a slice of retro glamour, take a four-day ride on the Eastern & Oriental Express between Bangkok and Singapore. If you're fascinated by natural history it's hard to beat a cruise around the Galapagos Islands.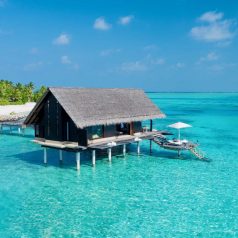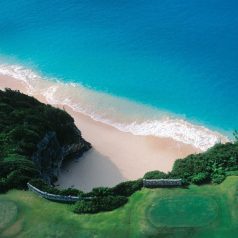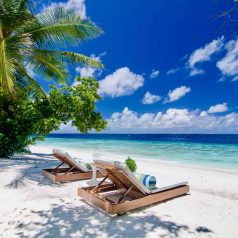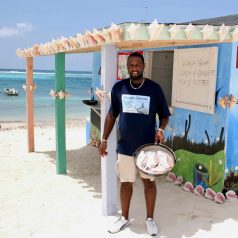 Long haul beaches
May is a wonderful time to be in the Caribbean. It's low season, so prices are discounted, but the weather is still superb.
Barbados combines buzzing nightlife with authentic experiences while St Lucia has romantic hotels and lots to see and do. If you just want white sand beaches, great food and stylish hotels, try Anguilla. For diving it's hard to beat the Cayman Islands. Or go for something completely different in Cuba.
An alternative to staying in a hotel is to rent a fully-staffed luxury Caribbean villa with private pool. This is a great way to host your own 50th party.
May is also a lovely time to relax in Bermuda with its pink beaches and quirky colonial style. You can also combine it with a few days in New York.
May is also a good month for a romantic holiday in Mauritius or the Maldives.
* See more holiday ideas in May.
Last updated: 2 August 2022
* Did you know you can save up to 40% on holiday prices? See our latest travel deals and enter your email address below to get updates every fortnight.