50th birthday holiday ideas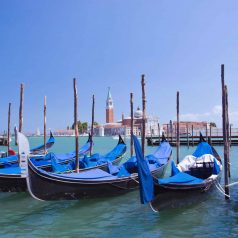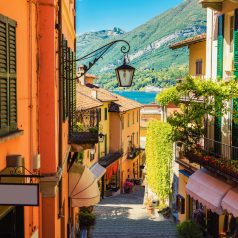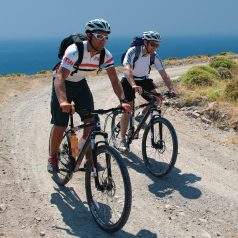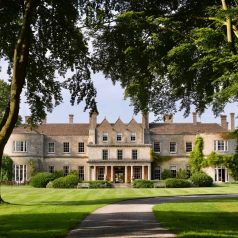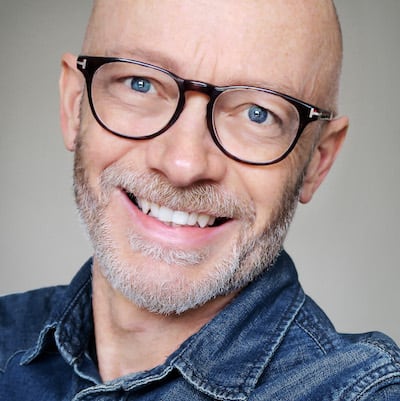 By Mark Hodson, Sunday Times Travel Writer
If you – or your partner – have a 50th birthday coming up, a holiday is a great way to mark the date. Maybe you postponed celebrations until travel restrictions were lifted, and now you're ready to celebrate in style. But where to go and how to make it extra special? Here's our guide to the best 50th birthday holiday ideas.
Quick links
City breaks – Europe – Adventure – UK treat hotels – UK rentals – Long haul beaches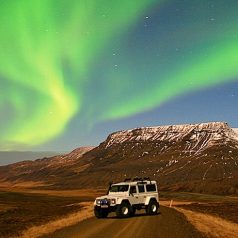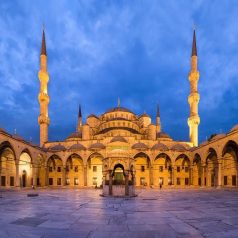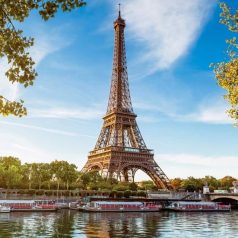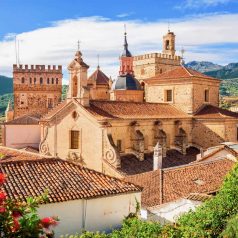 City breaks for 50th birthdays
If it's just the two of you, and you want something really special, there are certain city break destinations that work well for a 50th birthday. Popular choices include Barcelona, Venice, Madrid and Rome, but I also recommend less obvious charmers such as Seville, Lisbon, Vienna and Budapest (click the links to find our recommended places to stay).
If you're looking for special things to do for a winter 50th birthday, how about chasing the Northern Lights. Head to Tromso in Norway or Reykjavik, the lively capital of Iceland. For a once-in-a-lifetime experience, spend a night at the ICEHOTEL in Sweden or a Glass Igloo in Finnish Lapland. See a full range of Northern Lights holidays.
In spring or autumn, I'd recommend Morocco – stay at a lavish riad tucked away in Marrakech or Fes. Flying time from the UK is just three hours.
Check out one of these exciting sporting breaks. How about Formula One in Monaco with grandstand tickets and pit lane access, a Six Nations rugby tour or a horse racing weekend (Prix de l'Arc de Triomphe? Dubai?).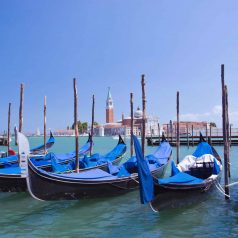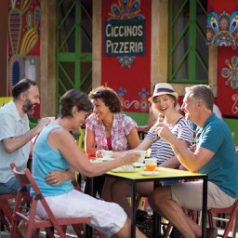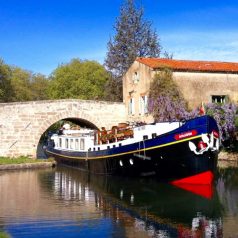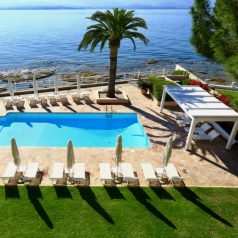 More 50th birthday holiday ideas in Europe
If you want a blast of year-round sunshine with a short flight, head to Madeira, where you'll find some charming hotels and quintas, and ancient walking paths through the mountains. There are direct flights from across the UK.
You could indulge in a short break to Paris with the experts at Kirker Travel who can recommend a perfect hotel for you, such as the Pavillon de la Reine, a boutique hotel tucked away in the Marais.
Or get together with friends and family at a rented villa in France with private pool. Check out these ideas in The Dordogne, Provence and the Côte d'Azur. Or rent a villa in Tuscany.
If it's just the two of you, and you want a quiet authentic hotel in a gorgeous location, see this collection of all-suite adult-only hotels in Greece and Turkey.
In Sicily, Sir Rocco Forte's Verdura Resort has outstanding food, a gorgeous spa and a golf course. Something for everyone? Or enjoy the water sports, spa, tennis and superb beach at Forte Village Resort in Sardinia.
In Frane you could hop on board a luxury hotel barge, travelling sedately by canal through picturesque regions such as Burgundy, Bordeaux and the Canal du Midi. The barges sleep up to 20 so you could persuade friends to take some of the other cabins. Gourmet dining, fine wines, an open bar and excursions are all included.
How about a luxury trip on the Venice Simplon-Orient Express. The classic journey is London to Venice – this three-night break includes two nights at a five-star hotel, and you'll arrive in style in a private water taxi.
You can find a huge choice of rail holidays in Europe including many with departures from the UK. Take the Bernina Express across the Swiss Alps, or board a train to the French Riviera to meet a tall sailing ship on a  cruise to Corsica.
You could join one of these escorted tours to Italy to soak up serious amounts of culture, history, wine and amazing food. How about delving deep into Pompeii and Herculaneum or discovering the Amalfi Coast. Check out these  last-minute offers.
A Mediterranean cruise is a great way to visit lots of places with minimum hassle, but the experience can be a bit staid. For something different, Virgin Voyages has an innovative adults-only programme with redesigned cabins, lively entertainment and table service in place of buffets. It has also introduced overnight port calls, so you can dip into the local nightlife. See the latest offers.
It's a short flight to Slovenia and easy to get around this pretty, charming little country on a fly-drive holiday. Highlights include Lake Bled and the capital, Ljubljana.
Italy hosts some magical events including the Venice Carnival in February and summer open-air performances at the Verona Opera Festival. You can find opera holidays all year round in many of the world's greatest cities.
Also see my tips for the best walking holidays and ideas for unusual holidays.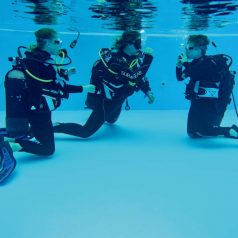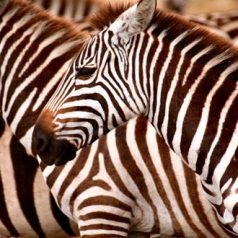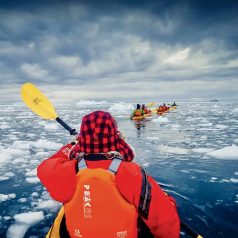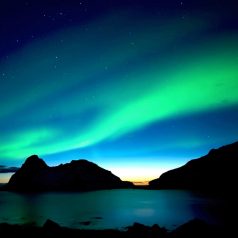 Adventure holiday trips for a 50th birthday
Your 50th birthday is the date when you're officially allowed to go on a Saga holiday. But who wants to shuffle around with the oldies when 50 is the new 30? Let's plan something adventurous to celebrate your half century.
If India has been on your mind for while, now's the time to take the plunge. Travel with the experts, Cox & Kings, who offer both small-group tours and private tours. Options include a 15-night Grand Tour of India, and adventurous  Journey through the Himalayan foothills and a relaxing  Treasures of Southern India tour.
You could explore Peru which is perfect in our summer months. This two-week Train to Machu Picchu trip is hugely popular post-pandemic, or you could combine Peru with Argentina, Brazil and Bolivia on a Grand Tour of South America.
Equally exotic, Jordan is just five hours flying time from the UK and perfect in our spring and autumn. This Jordan in Style tour includes the rock-carved city of Petra, Jerash, Mount Nebo, the Dead Sea and the dunes of Wadi Rum.
Arguably, the ultimate adventure trip is an Antarctic expedition cruise on a small ship to navigate the world's most pristine and dramatic waters, encountering icebergs, whales and penguins.
If you crave wilderness and spectacular landscapes, take a look at Chile from the beautiful Atacama Desert – one of the driest places on Earth – to the icebergs and glacial fjords of the Torres del Paine National Park in Patagonia. And while you're there, you may as well pop across to Easter Island.
Get behind the wheel of a large automobile for a fly-drive holiday in America, with popular options including New England, California and Las Vegas and the five great National Parks on this American Grandeurs itinerary.
Or you could explore the raw beauty of Alaska – perhaps on a self-drive adventure or a walking holiday. In summer you could join an expedition cruise through the famed Inside Passage.
In the cast Sonora desert, the resort town of Scottsdale, Arizona offers year-round sunshine and endless opportunities for hiking, biking, golfing, hot air ballooning and adrenalin sports such as canyoneering and rappelling. This 8-night Spectacular Scottsdale trip also includes day trips to the Grand Canyon, the red rocks of Sedona and the OK Corral.
In Egypt you can cruise the Nile on a Dahabiya, a traditional sailing boat. A private charter for up to 12 people can be arranged, perhaps combined with a trip to the Pyramids in Giza. Or try this 10-night Classic Egypt private tour.
Cape Town is a wonderful city and the start point for an exciting two-week self-drive holiday that takes you through the Winelands, along the Garden Route, finishing with a three-day safari. You could up the stakes on this off–the-beaten-track safari adventure or treat yourself to a classic Western Cape and Mauritius twin-centre.
If you want to spot big game and stay at a luxury safari camp, it's got to be Kenya. In the Masai Mara, we recommend Sanctuary Olonana and Lewa Safari Camp and suggest you indulge in a hot air balloon safari.
For Africa with a twist, embark on an adventure holiday in Madagascar where you'll encounter unique wildlife, explore dramatic landscapes and unwind on pristine powder-white beaches.
Or head to Thailand. Away from the tourist resorts and backpacker hostels, we recommend Experience Travel Group which works with local guides, village communities and wildlife organisations to create truly unique and exceptional experiences. How about a home stay at Ban Dok Bua or go kayaking through mangroves to reach Koh Jum Beach Villas.
If you want some luxury and old-fashioned style, take a four-day ride on the Eastern & Oriental Express between Bangkok and Singapore with gourmet dining on board and lots of fascinating excursions along the way.
For nature lovers there are few more thrilling destinations than the Galapagos Islands where Darwin was inspired to discover the Theory of Evolution. You can get up close with turtles, giant tortoises, seals and exotic birdlife.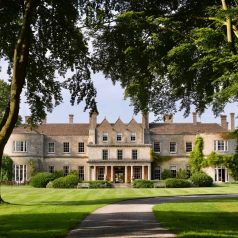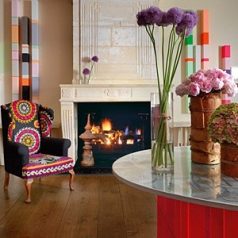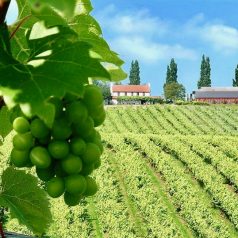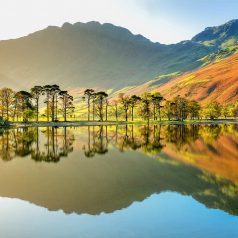 Treat hotels for couples in the UK
How to celebrate your 50th birthday in the UK? A luxury hotel in the British countryside? Three Choirs Vineyards in Gloucestershire has its own vineyard and is known for its gourmet cuisine. Another great hotel for a 50th birthday is Gilpin Lodge in the Lake District.
If you want to get deep into the countryside, I recommend Pen-y-Dyffryn, a charming Georgian country house hotel set in the rolling hills of the Welsh borders. Or spend a few days in the pretty town of Bishops Castle in Shropshire, where The Castle Hotel offers gastro food, 12 contemporary rooms and beautiful walks on its doorstep.
For a child-free break in a relaxed, friendly environment, Warner has 14 country house and seaside hotels in lovely locations around England and North Wales. They can be as formal or informal as you like, from cream teas and archery to live shows and singing workshops.
For something more quirky and boho chic, try this selection of hip hotels including an arty B&B overlooking the Yorkshire Dales, a lovely Georgian hotel in Bristol and a Cotswolds pub with rooms.
This guide to the best UK hotels for foodies includes some absolute crackers such as The Talbot Inn at Mells, Somerset, and Mistley Thorn on the Stour Estuary.
You'll find some stunning ideas in Scotland. You could rent a classic car and drive the spectacular North Coast 500. Experience a whisky holiday in the Highlands and Islands or explore the Seafood Trail from Glasgow out to Wester Ross.
The island of Jersey has a fascinating history – you can explore castles, Second World War tunnels, hidden coves and wide open beaches. There's a thriving restaurant scene and it's easy to reach from across the UK. Stay at the Pomme d'Or Hotel in the capital St Helier, or escape to the Greenhills Country House Hotel.
Another option is to sail the Hebrides on a small crewed boat, exploring remote islands such as Mull, Jura, St Kilda and Iona, where you can see dolphins, porpoises, basking sharks and otters.
Alternatively, you could hop over to Ireland and indulge in a Castles and Country Houses self-drive holiday, staying in Sligo, Connemara, Ballyvaughan, West Cork and Cashel. If you prefer to take the train, try this Wild Atlantic Way tour through Co Cork, the Kingdom of Kerry, Co Clare and Galway.
For a cultural break, take a look at Martin Randall Tours which runs expert-led group tours in art, classical music and architecture.
See more ideas for holidays in the UK.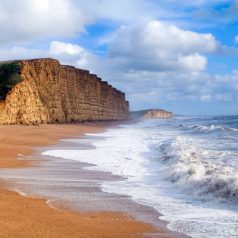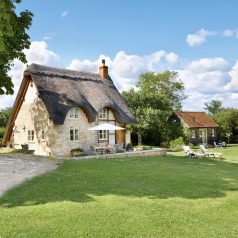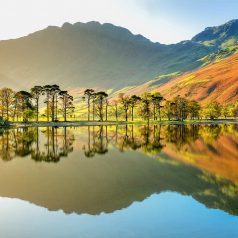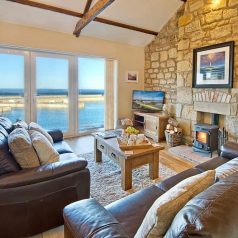 Holiday rentals in the UK
Oliver's Travels has a collection of historic houses to rent in Scotland, England, Wales and Ireland that cater to groups from six and up. Examples include a 17th-century castle in the seaside town of Clevedon, Somerset, that has its own indoor pool.
For smaller groups, the Cotswolds ticks a lot of boxes, not least because it's easy to reach from large parts of the UK. Check out this collection of luxury rental properties.
Another exciting option – and particularly good value – is the Jurassic Coast of Dorset where ITV's Broadchurch was filmed. Stay in one of these gorgeous holiday cottages – or in a shepherd's hut.
You could stretch your legs on some of the country's finest walking trails, while staying in one of these luxury cottages in the Lake District or Peak District.
How about celebrating your birthday on the water? Black Prince has a selection of lovely canal boats with a choice of bases in England, Wales and Scotland. No boating experience is needed. Check out the latest special offers.
Back on dry land, The Big Domain offers house rentals for large (and now smaller) groups, while Classic Cottages has hundreds of holiday rental properties in the West Country for all budgets.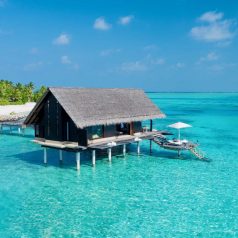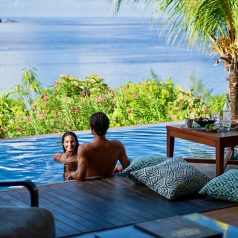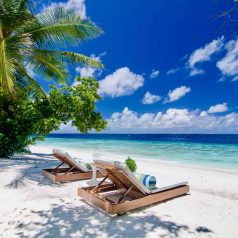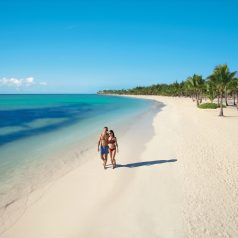 Long haul beaches
If you're looking for a good-value beach holiday in a lively resort, you can't do much better than Mexico especially the hot-spots of Cancun, Tulum and Cozumel. Check out these deals on luxury hotels.
In the middle of the Atlantic Ocean, Bermuda offers an interesting combination of world-class beaches, good food and quirky colonial style. It's safe and civilised and works well in our summer with the option of an onward flight to New York.
If you want to avoid jet lag, consider Mauritius. It's an overnight flight but barely any time difference. The hotels are outstanding, the people are charming, the beaches are beautiful and there are wonderful botanical gardens to visit.
For romance, it's hard to beat the Maldives. At Amilla Fushi you can dine under the stars in The Bubble. For over-water villas, we recommend JOALI Maldives.
See our full recommendations for holidays in the Maldives and the Caribbean. Plus holiday ideas for older couples.
When is your birthday?
50th birthday holidays in January
50th birthday holidays in February
50th birthday holidays in March
50th birthday holidays in April
50th birthday holidays in May
We also have ideas for holidays in winter and over the Christmas period. Also check out our recommendations for 40th birthday holidays and 60th birthday holidays. And if you're considering travelling alone, check out these singles holidays for over-50s.
Last updated: 3 August 2022
* Did you know you can save up to 40% on holiday prices? See our latest travel deals and enter your email address below to get updates every fortnight.