50th birthday holiday ideas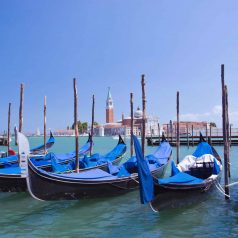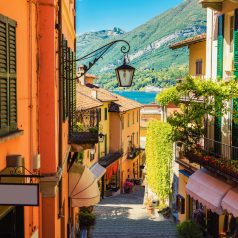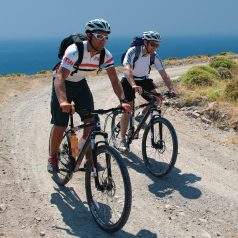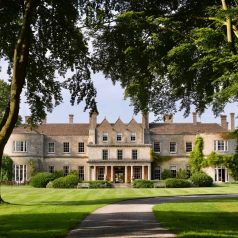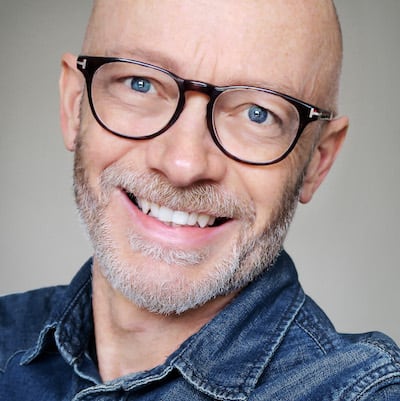 By Mark Hodson, Sunday Times Travel Writer
If you – or your partner – have a 50th birthday coming up, a holiday is a great way to mark the date. Maybe you have postponed celebrations until travel restrictions were lifted. But where to go and how to make it extra special? Here's our guide to the best 50th birthday holiday ideas.
Quick links
UK treat hotels – UK rentals – City breaks – Europe – Adventure – Long haul beaches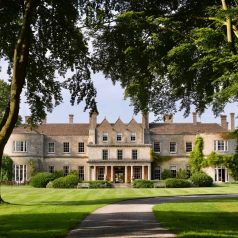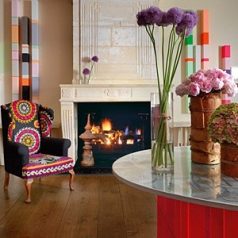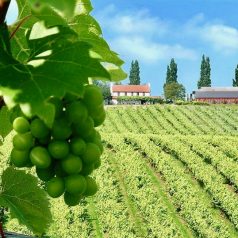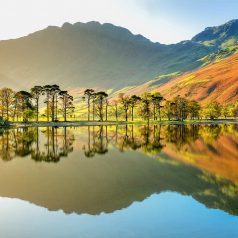 Treat hotels for couples in the UK
How to celebrate your 50th birthday in the UK? A luxury hotel in the British countryside? Three Choirs Vineyards in Gloucestershire has its own vineyard and is known for its gourmet cuisine. Another great hotel for a 50th birthday is Gilpin Lodge in the Lake District.
If you want to get deep into the countryside, I recommend Pen-y-Dyffryn, a charming Georgian country house hotel set in the rolling hills of the Welsh borders. Or spend a few days in the pretty town of Bishops Castle in Shropshire, where The Castle Hotel offers gastro food, 12 contemporary rooms and beautiful walks on its doorstep.
For something more quirky and boho chic, try this selection of hip hotels including an arty B&B overlooking the Yorkshire Dales, a lovely Georgian hotel in Bristol and a gorgeous Cotswolds pub with rooms.
This guide to the best UK hotels for foodies includes some absolute crackers such as The Talbot Inn at Mells, Somerset, and Mistley Thorn on the Stour Estuary.
You'll find some stunning ideas in Scotland. You could rent a classic car and drive the spectacular North Coast 500. Experience a whisky holiday in the Highlands and Islands or explore the Seafood Trail from Glasgow out to Wester Ross.
The island of Jersey has done a brilliant job of containing the virus. It's a fascinating history – you can explore castles, Second World War tunnels, hidden coves and wide open beaches. There's a thriving restaurant scene and it's easy to reach from across the UK. Stay at the Pomme d'Or Hotel in the capital St Helier, or escape to the Greenhills Country House Hotel.
Another option is to sail the Hebrides on a small crewed boat, exploring remote islands such as Mull, Jura, St Kilda and Iona, where you can see dolphins, porpoises, basking sharks and otters.
For a cultural break, take a look at Martin Randall Tours which runs expert-led group tours in art, classical music and architecture.
See more ideas for holidays in the UK.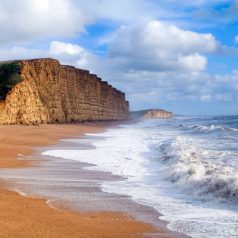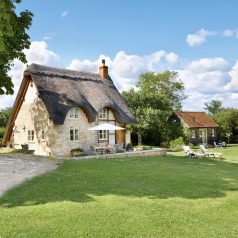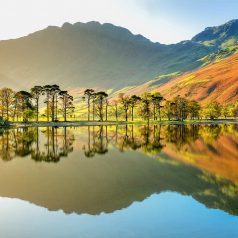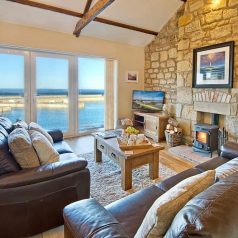 Holiday rentals in the UK
Oliver's Travels has a collection of historic houses to rent in Scotland, England, Wales and Ireland that cater to groups from six and up. Examples include a 17th-century castle in the seaside town of Clevedon, Somerset, that has its own indoor pool.
For smaller groups, the Cotswolds ticks a lot of boxes, not least because it's easy to reach from large parts of the UK. Check out this collection of luxury rental properties.
Another exciting option – and particularly good value – is the Jurassic Coast of Dorset where ITV's Broadchurch was filmed. Stay in a shepherd's hut or one of these gorgeous holiday cottages,
Or get ready to stretch your legs on some of the country's best walking trails, while staying in one of these luxury cottages in the Lake District or the Peak District.
How about celebrating your birthday on the water? Waterways Holidays rents out canal boats and sailing boats. Popular destinations include the Norfolk Broads. Check out the latest special offers.
Back on dry land, The Big Domain offer house rentals for large (and now smaller) groups, while Classic Cottages has hundreds of holiday rental properties in the West Country for all budgets.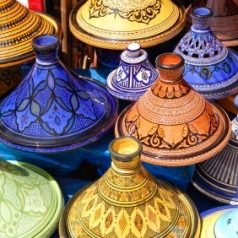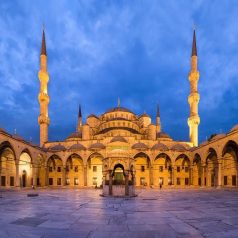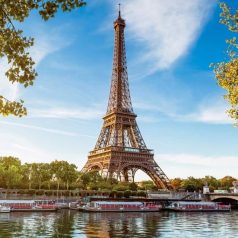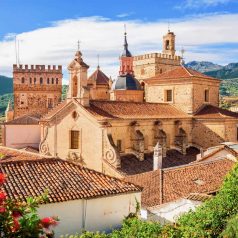 City breaks for 50th birthdays
If it's just the two of you, and you want something really special, there are certain city break destinations that work well for a 50th birthday. Popular choices include Barcelona, Venice, Madrid and Rome, but I also recommend less obvious charmers such as Seville, Lisbon, Vienna and Budapest.
In Russia, St Petersburg is spectacular, particularly if you visit in either summer – when the sun shines long into the evening – or the winter, when the city is thick with snow and there is ice skating on the river. Check out more holiday ideas in Russia.
If you're looking for special things to do for a winter 50th birthday, how about chasing the Northern Lights. Head to Tromso in Norway or to Reykjavik, the lively capital of Iceland. For a once-in-a-lifetime experience, spend a night at the Ice Hotel in Sweden or a Glass Igloo in Finnish Lapland.
In spring or autumn, I'd recommend Morocco – stay at a lavish riad tucked away in Marrakech or Fes. Flying time from the UK is just three hours. However, Morocco currently (October 2021) has a ban on direct flights from the UK due to high Covid rates.
Somewhere different? How about historic Luxembourg staying at the five-star Hotel le Place d'Armes.
Check out one of these exciting sporting breaks. How about Formula One in Monaco with grandstand tickets and pit lane access, or a rugby tour (Six Nations?) or a horse racing weekend (Prix de l'Arc de Triomphe? Dubai?).
For the ultimate 50th birthday treat, you could treat yourself to a short break by private jet. This works out to be surprisingly affordable, particularly if you return on the same day and take along a few friends or family members. You can take off from an airport or airstrip of your choice and head to France or even Italy for an indulgent lunch.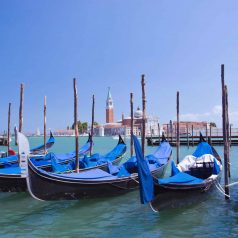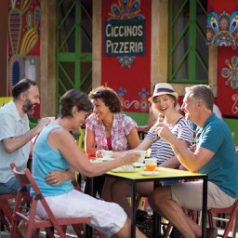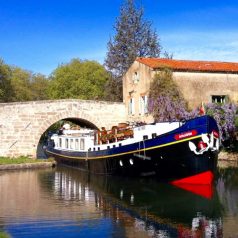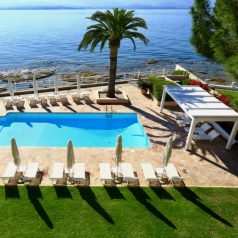 More 50th birthday holiday ideas in Europe
If you want a blast of year-round sunshine with a short flight, head to Madeira, where you'll find some charming hotels and quintas, and ancient walking paths through the mountains. There are direct flights from across the UK.
You could indulge in a short break to Paris with the experts at Kirker Travel who can recommend a perfect hotel for you, such as the Pavillon de la Reine, a boutique hotel tucked away in the Marais.
Or get together with friends and family in a villa in France with private pool. Check out these ideas in The Dordogne, Provence and the Côte d'Azur.
For vinophiles, there are few better ways to celebrate than a wine and gastronomy break in Spain with destinations including Barcelona, Andalusia and Bilbao. These work best in spring or autumn.
If it's his 50th, how about a golfing weekend? Don't worry if you're not joining him on the fairways – you'll find some great hotels with spas and luxury pools, such as Sir Rocco Forte's Verdura Resort in Sicily.
In summer you could take a luxury hotel barge in France, travelling sedately by canal through picturesque regions such as Burgundy, Bordeaux and the Canal du Midi. The barges sleep up to 20 so you could persuade friends to take some of the other cabins. Gourmet dining, fine wines, an open bar and excursions are included.
How about a luxury trip on the Venice Simplon-Orient Express. The classic journey is London to Venice – this three-night break includes two nights in a five-star hotel, and you arrive in style in a private water taxi.
You could join one of these escorted tours to Italy to soak up serious amounts of culture, history, wine and amazing food. How about delving deep into Pompeii and Herculaneum or discovering the Amalfi Coast. Check out these last-minute offers.
It's also a short flight to Slovenia and easy to get around this pretty, charming little country on a fly-drive holiday. Highlights include Lake Bled and the capital, Ljubljana. You can also drive an electric car including a Tesla 3.
Italian hoteliers know all about style and hospitality. Enjoy the sports, spa and superb beach at Forte Village Resort in Sardinia. Or go for an authentic rustic experience with one of these agritourism holidays istaying at a romantic hideaway or family-run hotel with a rural setting and delicious home-cooked food.
Italy hosts some magical events including the Venice Carnival in February and summer open-air performances at the Verona Opera Festival. Or get together with friends or family to rent a villa in Tuscany.
You can also find opera holidays all year round in many of the world's greatest cities.
Also see my tips for the best walking holidays and ideas for unusual holidays.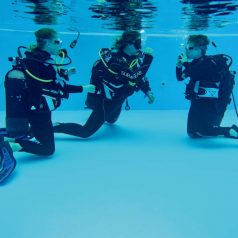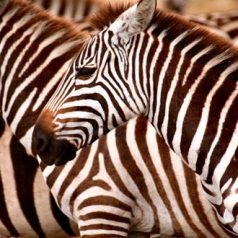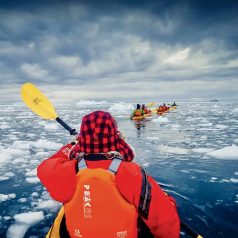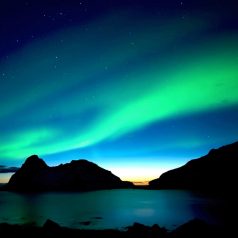 Adventure holiday trips for a 50th birthday
Your 50th birthday is the date when you're officially allowed to go on a Saga holiday. But who wants to shuffle around with the oldies when 50 is the new 30? Let's plan something adventurous to celebrate your half century.
Arguably, the ultimate trip is an Antarctic expedition cruise on a small ship to navigate the world's most pristine and dramatic waters, encountering icebergs, whales and penguins.
Get behind the wheel of a large automobile for a fly-drive holiday in America, with popular options including New England, California and Las Vegas and the five great National Parks on this American Grandeurs itinerary.
Or you could explore the raw beauty of Alaska – perhaps on a self-drive adventure or a walking holiday. In summer you could join an expedition cruise through the famed Inside Passage.
In Egypt you can cruise the Nile on a Dahabiya, a traditional sailing boat. A private charter for up to 12 people can be arranged, perhaps combining it with a trip to the Pyramids in Giza.
Cape Town is a wonderful city and the start point for an exciting two-week self drive holiday that takes you through the Winelands, along the Garden Route, finishing with a three-day safari.
Or head to Thailand. Away from the budget backpackers, you could take a cruise on the Chao Phraya River, visit the Elephant Nature Park, or stay on stunning Koyao Island Resort. Experience Travel Group has a great selection of holiday ideas in Thailand.
If you want some luxury and old-fashioned style, take a four-day ride on the Eastern & Oriental Express between Bangkok and Singapore with gourmet dining on board and lots of fascinating excursions along the way.
For nature lovers there are few more thrilling destinations than the Galapagos Islands where Darwin was inspired to discover the Theory of Evolution. You can get up close with turtles, giant tortoises, seals and exotic birdlife.
In Norway you can cruise under the Midnight Sun exploring fjords, lakes and mountains or take a coastal voyage on a ship used by local people to transport goods from one town to the next.
Discover pristine Buddhist temples, Himalayan hiking trails and luxury hotels in the mountain kingdom of Bhutan. Join a small group tour or design your own tailor-made private holiday.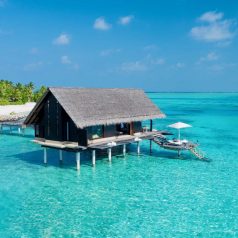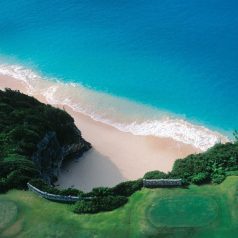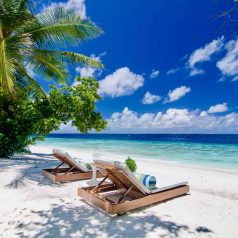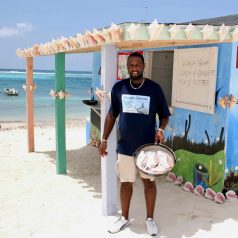 Long haul beaches
Stranded in the middle of the Atlantic Ocean, Bermuda offers an interesting combination of world-class beaches, good food and quirky colonial style. It's safe and civilised and works well in our summer with the option of an onward flight to New York.
If you want to avoid jet lag, consider Mauritius. It's an overnight flight but barely any time difference. The hotels are outstanding, the people are charming and the beaches are beautiful and there are places to visit such as botanical gardens.
For romance, it's hard to beat the Maldives. At Amilla Fushi you can dine under the stars in The Bubble. For over-water villas, we recommend JOALI Maldives.
See our full recommendations for holidays in the Maldives and the Caribbean. Plus holiday ideas for older couples.
When is your birthday?
For holiday ideas dedicated to the month of your birthday, click here. We also have ideas for holidays in winter and over the Christmas period. Also check out our recommendations for 40th birthday holidays and 60th birthday holidays. And if you're considering travelling alone, check out these singles holidays for over-50s.
Last updated: 29 October 2021
* Did you know you can save up to 40% on holiday prices? See all the latest deals.We publish new deals most weeks and you can get them delivered to your inbox by entering your email address below.