30th birthday holiday ideas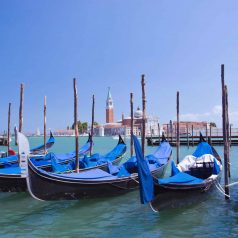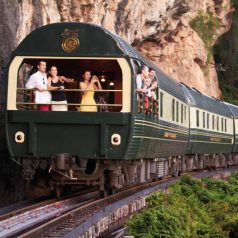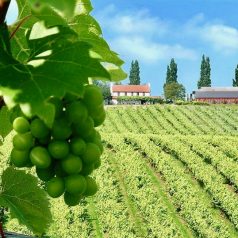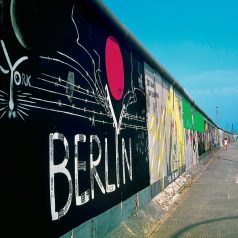 A 30th birthday might be an excuse for the biggest party in living memory, a romantic break for two, or an adrenalin-fuelled weekend. With UK travel restrictions now lifted, now's a great time to plan a trip.
Here are the best ways to make it a 30th birthday to remember – for all the right reasons, both in the UK and abroad.
Quick links
House parties – City breaks – Boozy breaks – The big outdoors – Just for two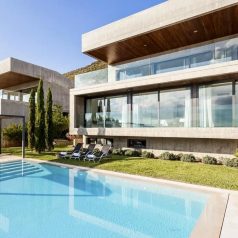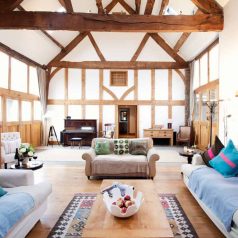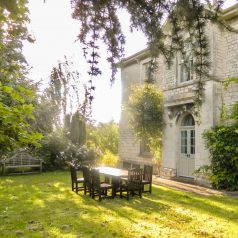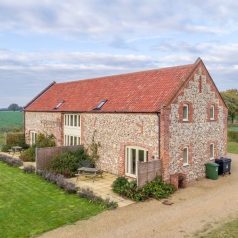 Host a house party
One of the toughest things about getting older is how little quality time you get to spend with your friends, which is why a 30th birthday is the perfect excuse for rounding up a gang of mates and booking a house for a weekend.
If you're prepared to splurge, check out some of the spectacular party houses on offer from The Big Domain and Oliver's Travels; some come with a butler to tend to your every need, while others have indoor swimming pools and cinema rooms. If you're after something more quirky, how about renting a lighthouse cottage? Dramatic locations and spectacular views will make it a celebration not easily forgotten.
For a more mellow break, take your pick of cottages in Norfolk or Suffolk, where thick heads from evening celebrations can be soothed with quiet walks through tranquil countryside or along wide, unspoilt beaches. Or head to the West Country: I recommend Classic Cottages and Rural Retreats.
If you want to walk off those hangovers with some of Britain's most epic views, check out these luxury cottages in the Lake District.
Scotland offers some great properties for self-catering weekends – rent one of these holiday cottages with plenty of whisky to get the party started. For something a touch more exotic, you could rent a riad in Marrakech – many smaller properties in the medina are available for exclusive use, and a cook can usually be arranged.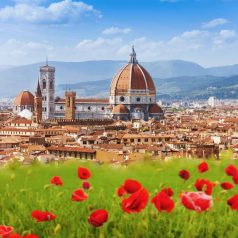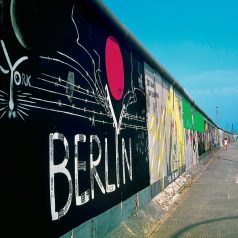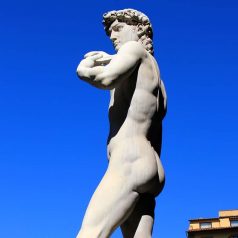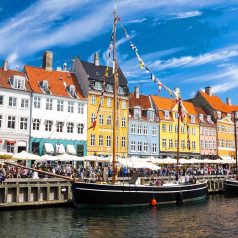 City breaks
Book your budget flight far enough ahead and it will cost you – and those you're celebrating with – no more to reach a European city by plane, than a British one by train or car. If you're after a serious, no-holds-barred party, look no further than Berlin; the Eastern half of the city has shrugged off its communist past and is now home to some of the most bohemian nightlife in Europe – definitely not for the fainthearted.
Lisbon is a lively city with a cool arty vibe, urban street art and hip restaurants. It's cheaper than many European cities with great places to stay including this stylish adults-only hotel with rooftop pool, and these cool apartments for up to seven people.
If it's a summer birthday, and you're looking for a touch of glamour head to the Croatian island of Hvar, where candles can be blown out in one of the many konobas (similar to Italian trattorias) in the beautiful Venetian old town, before cocktails in one of the harbour's Ibiza-esque bars. Best places to stay include the chic seafront hotel, The Riva. See more holidays in Croatia.
If your birthday is in spring or autumn, how about Morocco? Stay at a hip riad in Marrakech for rooftop cocktails, shopping in the souk and snake charmers on the Jemaa el-Fnaa. For something even more exotic, head to the ancient city of Fes, then perhaps relax on the beach or go surfing at Essaouira.
If it's a girls-only celebration, then Budapest makes a great choice – home to some of the most beautiful spas in the whole of Europe (and the cafes also do a fine line in cake). Or pile on the fleeces and head north to Reykjavik – renowned as one of the hippest, quirkiest capitals in Europe, with uber-stylish cocktail bars and steaming mineralised pools for a soak the following morning.
In the UK, Bristol is a great city for partying and a dash of culture. Stay at this lovely Georgian hotel.
The sports fan in your life might appreciate one of these sporting breaks – how about a Formula One break (Barcelona? Singapore?) with a pit lane walkabout included, or a weekend horse racing.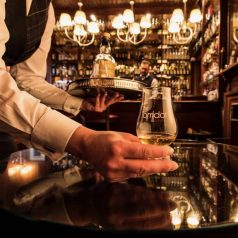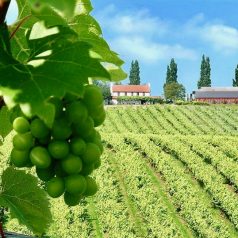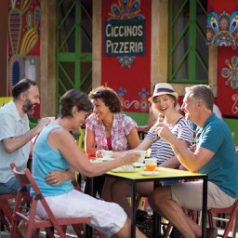 Booze-fuelled breaks
Any departing 29-year-old knows that stepping over the threshold into your thirties is inevitably going to involve a few drinks – it's simply a case of what, where and how much.
Northern Spain is a great option. Santander is an easy short-hop flight from the UK, or you can take an overnight ferry. This corner of Spain is home to superb beaches, medieval towns and lots of outdoor activities. Alternatively, head to Portugal's Alentejo region which is reminiscent of the Algarve 40 years ago – wild Atlantic beaches, fortified hilltop villages and sensational food and wine.
How to celebrate your 30th in the UK? Head to the Three Choirs Vineyards in Gloucestershire, which offers tutored wine tastings, tours and can organise private dining as well as offering accommodation in lodges among the vines.  In Scotland, you could take a road trip through the glens, stopping off at distilleries along the way. Try this three-night Islay Whisky Break, which visits two of the distilleries on Islay, staying in a small luxury hotel on the shore of a loch.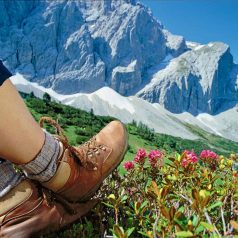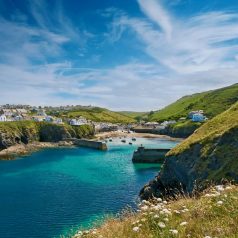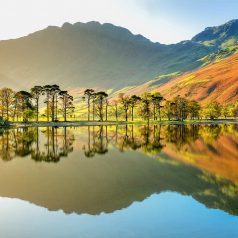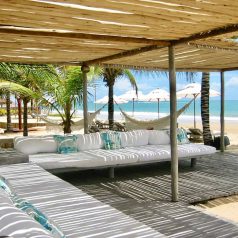 The big outdoors
If you want your birthday to be about experiencing something more than the world's worst hangover, then add an activity into the mix. A surfing break in Cornwall can be a fantastic way to celebrate your 30th, and there are surf schools all along the coast that cater for everyone from beginners upwards.
Or rent a car and explore one of America's great drives such as Route 66 or California's Highway One.
You can keep costs down by staying at a siblu holiday village; many are located just a stone's throw from some fantastic courses, and cost far less than a traditional hotel. Or head to the slopes for a ski chalet holiday.
If that all sounds a little too much like hard work, then how about cruising gently through your birthday weekend on a narrow boat? Black Prince has a choice of bases in England, Wales and Scotland plus some lock-free routes if you don't want to be distracted from the serious business of celebrating.
How about heading north in pursuit of the Northern Lights? One of the best ways to see them is from one of these Glass Igloos in Finnish Lapland. Or stay at Sweden's ICEHOTEL where you can down vodka shots in the ice bar then sleep wrapped in reindeer skins on an ice bed. See a full range of Northern Lights holidays.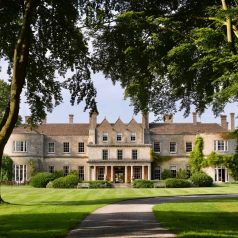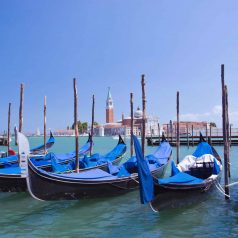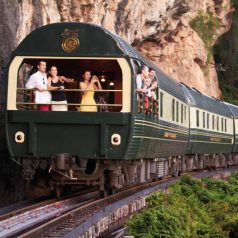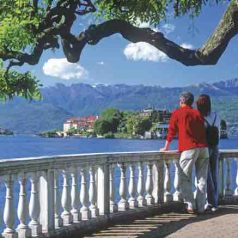 Romantic 30th birthday celebrations for two
Not everyone wants to make a fuss of their birthday, and if you just want to celebrate it quietly with your other half, there are few better options than a night or two in a luxury hotel.
If you want to feel a real sense of escape from the pressures of a big birthday, disappear off to the Lake District for a couple of nights at lovely Gilpin Lodge. Guests can choose to stay in the original hotel or the new Lake House; just six luxurious rooms in a separate building, overlooking a lake. For something simpler, but no less charming, The Castle Hotel in Shropshire combines the laid-back atmosphere of a country pub with the scale of a luxury hotel, surrounded by gorgeous gardens.
i-escape has a very cool selection of cheap-and-chic boutique hotels in the UK including a contemporary bolthole in the Lake District and a romantic guesthouse in St Ives, Cornwall.
If you want more in the way of facilities, how about Verdura Golf & Spa Resort, part of the Rocco Forte collection, on the coast of Sicily. Arguably the ultimate Mediterranean beach resort is Forte Village Resort in Sardinia which combines luxury facilities and a perfect setting with sports, spa and great Italian dining.
For a truly special celebration, hop on a plane to Venice – the city that proves clichés exist for a reason. Avoid high season and you'll find it really is the most romantic city in the world; spend your birthday on a Venetian bar crawl, drinking prosecco and eating cicchetti –  the city's equivalent of tapas. Or if you want real tapas, then head to Seville – one of Europe's most atmospheric cities, that fuses European architecture and North African design. Make time in amongst the celebrations for a visit to the Giralda, the city's landmark, spectacular cathedral.
Something more exotic? How about celebrating on the Eastern & Oriental Express, a luxury 1920s-style train that takes four glorious days to travel between Bangkok and Singapore.
Also see my tips for the best holidays for young couples. And if you're travelling solo, see our pick of the best singles holidays for under 40s.
Last updated: 2 August 2022
* Did you know you can save up to 40% on holiday prices? See our latest travel deals and enter your email address below to get updates every fortnight.