10 best walking holidays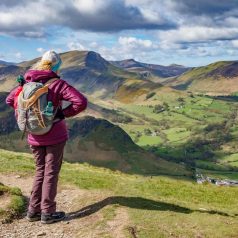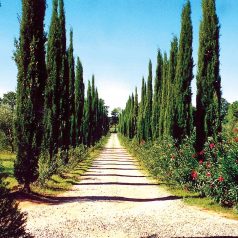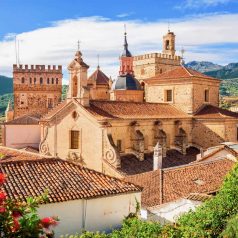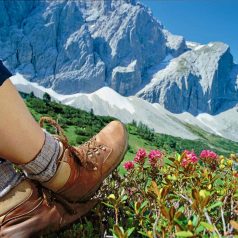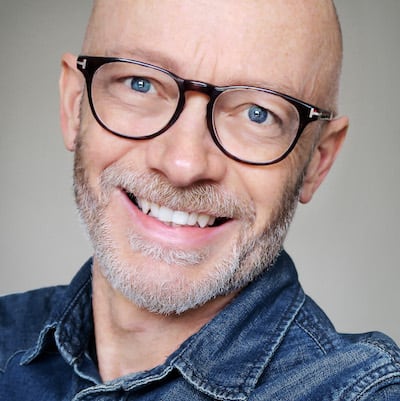 By Mark Hodson, Sunday Times Travel writer
Living under lockdown reminded many of us of the simple extraordinary beauty of walking in nature. It is one of the most relaxing and rewarding ways to travel.
Here's a guide to some of the world's best walking holidays in the UK, Europe and beyond. As well as glorious countryside, you'll also discover charming hotels and authentic local restaurants recommended by our team of researchers.
Independent journeys
You can enjoy an independent walking holiday in some of the most remote corners of Europe yet still travel secure in the knowledge that someone has been before and done all the preliminary legwork. They will provide first hand, step by step crib sheets and not only will have chosen the hotels for you to stay along the way but arranged for a local taxi company to transport your bags from place to place. Find details of hotel-to-hotel walking and a full choice of walking holidays in Europe with Inntravel.
Tuscany
Although the natives may not believe you, there's more to walking in Italy than the nightly passegiata. Unlike Britain, where the land is privately owned and walkers have limited access, in Italy it belongs to everyone. One of my favourite regions is Tuscany where you can follow the so called 'white roads' which link magnificent medieval hill towns. Find more details and prices.
Mediterranean coast
I would heartily recommend two very different footpaths that stick to the Mediterranean coast. The first, along the northernmost Costa Brava, links tiny coves, medieval hilltop towns and fishing villages, with plenty of opportunities for cooling swims and lazy lunches along the way. Find great walking holidays in the Costa Brava with Inntravel. The other is the Ligurian Riviera of Italy, following the ancient path high above the sea through woods, terraced vineyards and olive groves and the villages of the so-called Cinque Terre, for centuries accessible only to those coming on foot or by boat.
English countryside
There is no shortage of wonderful walking routes on our own shores. Explore a quiet corner of the Lake District at Hassness Country House which is great value and offers free daily guided walks. It sleeps no more than 21 people. With a group or a family, you could rent a cottage in the Cotswolds, the Lake District or the Peak District. Or join a small-group cultural tour led by a renowned expert in the field of art, music or architecture. Details from Martin Randall Travel.
Unspoilt Portugal
The Algarve is lovely, but it's popular. When locals in Portugal want to get away from the tourist hordes, they head to the Alentejo, a beautiful region of white-sand beaches, medieval towns, vineyards, lakes and rolling hills. Book a walking break with characterful hotels en route.
Gentle gradients
France has an amazing network of official long distance footpaths, or grandes randonnees, covering some 20,000 miles through hugely varied terrain and even very different climate zones. One of the most convenient for Channel hopping Brits is one that follows the slow meanders of the Seine, passing magnificent abbeys, royal hunting forests, sleepy riverside communities and – crucial since you'll be working off lots of calories – great places to eat. More details on walking holidays in France with Inntravel.
Faroe Islands
For a touch of the wild, the Faroe Islands can be found 200 miles north-west of Scotland, an hour's flight from Edinburgh. The ideal summer escape if you want long walks, dramatic scenery and rare birdlife including a dramatic puffin colony. This three-night Faroe Islands Weekender is a great introduction.
Amazing Bhutan
The Himalayan mountain kingdom of Bhutan offers pristine hiking trails, along with ancient Buddhist temples, unique wildlife and luxury hotels. You can join a small group tour or design your own tailor-made private holiday.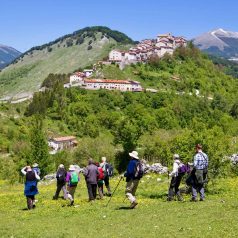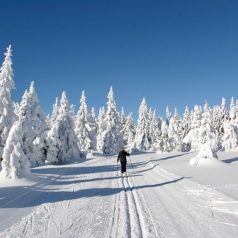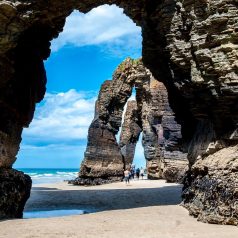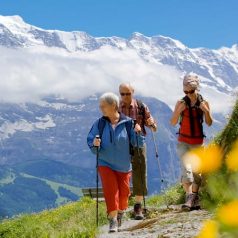 Walking holidays around the world
If the phrase 'walking holiday' conjures up images of sandal-wearing septuagenarians and Radio 4 quizzes of an evening, it's time to think again. These days, a walking holiday can mean anything from a couple of days tootling around the Isle of Wight, to a ten-day hike across the Sahara Desert, complete with Berber guides and wild camping.
You can hike up mountains or potter across marshes, carry your own kit and camp out, or have it transported by van between luxury hotels. A walking holiday is one of the most companionable ways to spend a few days with friends – and offers a uniquely-paced insight into whichever country you visit.
Walking in the UK
The UK offers endless opportunities for walking holidays, from gentle pub strolls to week-long walking trails. Amateur walkers will find much to love in the pleasingly-flat landscapes of East Anglia, with the Norfolk Coastal Path linking spectacular beaches, and inland walks that take in cosy, country pubs. For something more challenging, the Lake District offers steep ascents, spectacular views and beautiful lakeside walks – the Three Peaks Challenge is the ultimate hike in the region. 
Or head further north to Scotland, for loch-side walks, mountain scrambles and delicious seafood suppers that are a welcome reward at the end of the day. Stay amid the spectacular surroundings of the Highlands by renting a holiday cottage.
The Isle of Wight is easy to reach. Wightlink operates more than 100 daily crossings from Portsmouth and Lymington with journey times from 22 minutes. See the latest special offers.
Out of high season, the dramatic clifftops and unspoilt moorland of Cornwall make a wonderful choice for a holiday that mixes walking with other pleasures – visits to gardens, a day at the Eden project, or a cultural afternoon at the Tate Museum in St Ives.
Walking holidays in Europe
In spring or early autumn, the Mediterranean is a wonderful place to walk; sunlit olive groves, rippling hills and fabulous food to indulge in after a long day's hike. Head to Sicily, where you can hike up through the other-worldly landscapes of Mount Etna, or walk the spectacular Pantalica Gorge, home to a UNESCO-listed necropolis. 
In Cyprus, you can mix lazy beach days with hikes in the beautiful Troodos mountains, or across the wild, unspoilt landscapes of the Akamas peninsula, where there are no roads to disturb the peace. Or head to Crete, the largest of all the Greek islands, where the spectacular White Mountains, sprawling ancient sites and long stretches of sandy beach offer a really diverse choice of walks.
One of the most relaxing ways to do a Med walking holiday is a hotel to hotel trip, where your bags are moved between accommodations, meaning each day ends at a new, charming guesthouse or B&B.
Once the snows melt, there are few more beautiful places to walk than the mountains. Head to the French Alps and you can combine lakeside walks in tranquil Annecy or Evian, or hike along high mountain passes, easily accessible by ski lifts, which still run in the summer months.
Walking for single travellers
Walking holidays are ideal for single travellers, and offer the chance for a real adventure with a group of like-minded people. Ramblers Holidays offers a wide range of walking breaks in the UK and further afield, with no single supplements for solo travellers on a wide selection of trips. They also host a number of women's activity weeks at Hassness House in the Lake District. See more active holidays for single travellers.
Walking worldwide
If you're looking for walking adventures further afield, there are plenty of choices. Borneo offers the chance to spend time trekking through tropical jungle, or up to the peak of Mount Kinabalu, with rest days on gorgeous, white sand beaches.
You may also be interested in these holiday ideas for teachers.
Last updated: 7 April 2022
* Did you know you can save up to 40% on holiday prices? See all the latest deals.We publish new deals most weeks and you can get them delivered to your inbox by entering your email address below.