Winter sun holidays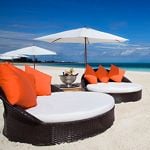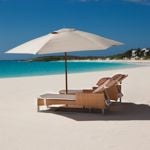 By Mark Hodson and David Wickers, Sunday Times Travel writers
In the whole, wide world of travel there's nothing to quite match the excitement of taking off from the UK on a miserable winter's day, leaving the sun still struggling to get out of bed, and just a few hours later finding yourself on a tropical beach.
To many travellers, winter sun holidays have become an even higher priority than the traditional summer jaunt to the Med. But long lazy days spent simply loafing on a tropical beach are not necessarily our only temptation. Here is our pick of the best winter sun destinations for 2015.
Note: all the travel companies featured on this page are personally recommended by our editors.
The Gambia
Most visitors to The Gambia hover on the 25 miles of beach, with comfortable hotels, lots of restaurants and a scattering of craft markets. But turn inland and you'll enter into a living diorama of raw and real Africa, with 4WD trips to mud brick villages and rural schools easily arranged. The bird watching is brilliant, with 550 species on display, more per acre of land than any other country in the world, and the standard of accommodation is much improved with charming  eco-lodges and luxury hotels such as the sumptuous Coco Ocean. You can also get some great winter sun holiday deals in the Gambia.
Egypt
In Egypt, the charming town of Luxor combines wonderful winters with outstanding cultural sites, topped by Karnak, the largest ancient monument in the world, and the Valley of the Kings. Then take a Nile cruise visiting several temples along the way. And if you can't contemplate a winter sun holiday without chill-out time on a beach, add a few extra nights at a Red Sea resort. Short of time? Try a short break in Cairo.
Dubai and Oman
Lying less than seven hours from the UK, Dubai has scheduled flights from five UK airports, swift transfers on arrival and just a four-hour time difference. The so-called 'Riviera of the Middle East' spells virtually guaranteed sunshine, a white and wide sandy beach and a string of top hotels, most with kids' clubs. There's also golf, soft adventures in the desert, camel racing and shopping. For a cultural add-on, or a complete alternative, head to neighbouring Oman where you'll find ancient forts, vast sand dunes and turtles nesting on beaches. See the latest special offers.
Florida
Apart from an occasional cold snap, capable of knocking the pips out of the oranges, Florida's winter weather is mostly warm and sunny. Families will have to include Orlando or risk mutiny, ideally followed by days on the Gulf Coast at a resort such as St Pete Beach or Sanibel. The best value place to stay in Orlando is International Drive or stay close to the parks of Walt Disney Resort or Universal Orlando. A more exciting option for couples would be to combine two or three days in Miami's hip South Beach with a drive down the Florida Keys to Hemingway's beloved Key West, the funkiest town in the US. You can't miss it – it's right at the end of the road. Other beach options include Captiva Bay on the Gulf Coast and Club Med's Sandpiper Bay. See our sister site for 101 USA Holidays.
The Caribbean
The Caribbean is still the number one escape route from the rigours of British winter although competition from both Dubai and the Indian Ocean islands has been chipping away at its traditional monopoly. With only a week to spare the last thing you really want to do when you arrive is to faff around with connecting planes, so pick one of the islands such as Barbados, Antigua, Anguilla, St Lucia, Grenada or Jamaica, at the end of a nonstop flight. See my pick of the best Caribbean holidays.
South Africa
With overnight flights in both directions and no jet lag, South Africa is even worth it for a weekend (head for Cape Town). But with a whole week to play with visitors to the aptly-named Rainbow Nation can effectively combine a spectrum of different holidays on the one trip, from the cultural rewards of cities and indigenous heritage to scenic attractions and vineyards, and from wildlife safaris to the idle treats of world class beaches. Try this classic self-drive holiday. See my pick of the best Africa holidays.
Mauritius
The hotels on Mauritius, with their armies of smiling, attentive staff, are among the best on the planet for two very different but highly intertwined amenities, spas and children's clubs; the kids, therefore, will be entertained while you get lost in a dream of seaweed wraps and aromatic rubs.  The weather in (our) winter is warm but prone to tropical downpours but these tend to be short and sharp rather than grey and drizzly and are unlikely to spoil the fun. Find the best family hotels in Mauritius and the latest special offers.
Thailand
A golden triangle of Thailand, blending cultural treasures with coastal pleasures, would start with Bangkok, home of the Grand Palace, the Golden Buddha and trips by long tailed boat along the lattice work of canals (or 'klongs'), the 700 year old city of Chiang Mai, home to 300 temples as well as being the gateway for visiting the hill tribes of northern Thailand, each with its unique language, distinct customs and blend of beliefs, then Phuket or another island of your choice for a final flop on the sands.
Hawaii
It's a long way to America's Pacific Ocean playground but – boy – is it worth it. There's a lot more to Hawaii than surf and sunshine – these unique volcanic islands are as varied as they are stunningly beautiful. You could laze on the perfect beaches on Kaua'i but we recommend seeing a selection of islands, perhaps on a small ship cruise or a two-week escorted tour.
Tenerife
One in every ten Brits bound for the promise of sun this winter will be in Tenerife, just a four-hour, non-stop flight away. The island is packaged in hundreds of bundles, from cheap and cheerful to costly and classy. Aside from beaches, don't miss a trip to the end of the world landscapes of the Las Canadas Teide national park, bang in the middle and dominated by the two mile high, Fuji-like volcano. Our favourite hotels include the Abama Golf & Spa Resort. Another great option in the Canaries is Lanzarote which has some great villas with pools.
Kenya
You could just go to Kenya just for the soft, pearly white beaches which stretch for 300 miles of Indian Ocean coastline. But the relatively short flight time and minimal jetlag – it shares a time zone with Istanbul – makes a marriage of beach and bush even feasible for a week. Try this selection of family holidays in Kenya.
The Maldives
The Maldives are most dreamed about islands in the world. Unlike the Caribbean, there is little difference between one island and the next. All share the same natural template, of a low lying coral island with a deep green heart of palms fringed by a glaring white beach and surrounded by a lagoon of the most fabulous pale lime and azure. But the significant difference between lies in the resorts. Think of the Maldives as an archipelago of individual hotels rather than islands – everything from the stylish and funky NIYAMA to the romantic hideaway of Soneva Gili by Six Senses. Families should head to the One&Only Reethi Rah. Honeymoons should see our sister site, 101 Honeymoons.
Australia
Although most of us would suffer from hypothermia at the mere thought of a dip in the sea on Christmas morning, enjoying a swim and a sunbathe on the beach before lunch epitomises the pleasure of spending our winter in Australia's summer. And if turkey in the tropics doesn't sound right you can always substitute a few king prawns tossed on the Barbie. Australia has its own golden triangle – Ayer's Rock, the Great Barrier Reef and the Sydney Opera House, all of which can be easily combined into a two-week itinerary.
More winter sun destinations
If you're looking for tropical beaches at bargain prices, take a look at the Cape Verde islands off the coast of West Africa. They offer stunning beaches, direct flights from the UK and exciting island-hopping itineraries. See the latest special offers.
Goa in India is also great value. It offers stunning beaches, good food, friendly people and an excellent winter climate. Stay in a beachfront hotel or a converted heritage home such as Sol de Goa or Casa Anjuna. See the latest special offers.
More great-value beach holidays can be found in Sri Lanka. With good-quality hotels, great service and beautiful beaches, it's tempting to spend your whole holiday on the coast. But you'll also want to venture inland to discover some great cultural and wildlife sights. Families should check out these adventure holidays in Sri Lanka.
If you want only a short flight, head Morocco – just 3 hours away. In the middle of winter the weather isn't hot, but you can expect warm days and plenty of sunshine. Morocco is a country of cultural riches and beautiful mountain and desert scenery with many fine hotels and riads. If time is short, take a short break in Marrakech.
South America offers a world of exciting possibilities from the beautiful beaches of Brazil to the elegant cities and stunning scenery of Argentina.
Last updated: 10 July 2015
Find more cheap winter sun holidays.
More holiday inspiration
Top 10 sailing and cruising holidays