Recommended tour operator: Abercrombie & Kent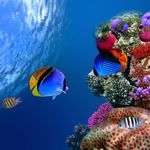 Abercrombie & Kent says
It's extraordinary to think that one country, less than five hours' flight away, can offer so much – Egypt is a treasure trove of ancient history, fascinating culture, dreamy beaches with colourful offshore reefs, desert adventures and The Nile, the world's longest river.
Expert guides
Luxury Nile cruises
Tours and private travel
Whether you would like a short break for a snapshot of Egypt's ancient wonders or a longer trip to explore more of this intoxicating country, our experts will help you plan the perfect holiday. We offer tailor-made independent holidays as well as escorted tours.
Perhaps the best way to see Luxor and the Nile Valley is on board one of our own luxury Nile cruise boats which sail between Aswan and Luxor. These elegant boats offer the highest standards of on-board luxury from attractive pools on deck to spacious cabins with picture windows and fine dining. We can also arrange a private charter for up to 12 people on board our traditional Dahabiya – perfect for celebrating a special occasion with family and friends.
If you are fascinated by Egypt's ancient history, our own team of Egyptologists will bring ancient civilisations back to life before your eyes. They will provide exclusive insider access to private tombs, temple openings and current excavations – take a look at our Historical Footsteps holiday, for example.
We have selected a wide range hotels throughout Egypt. Options include five star luxury resorts, intimate and historic boutique hotels, even an eco-lodge in the desert.
Find out more about our wide range of holiday options in Egypt. Also see the best time to visit Egypt.
« Return to homepage
Copyright © 2017, 101 Holidays Ltd